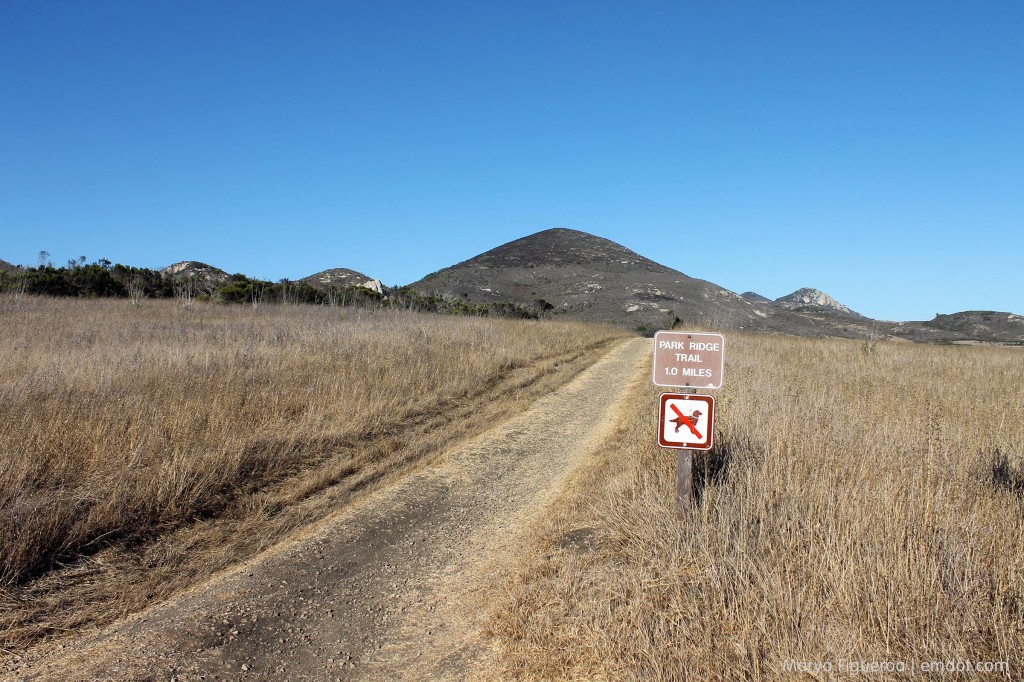 Week 16. Our first unsuccessful hike. I'd say it was a comedy of errors, but it wasn't even funny. It was a meh of errors. We parked in the wrong place and started on the wrong trail; the signs were confusing; I was exhausted and couldn't get my heart into it. So, we hiked around for about a mile and a half and then just headed back to the car. After all of the spectacular hikes we'd been on in the previous 15 weeks, it just didn't hold up. I'm not sure we'll go back. Maybe in the spring when the flowers are blooming, but probably not until then.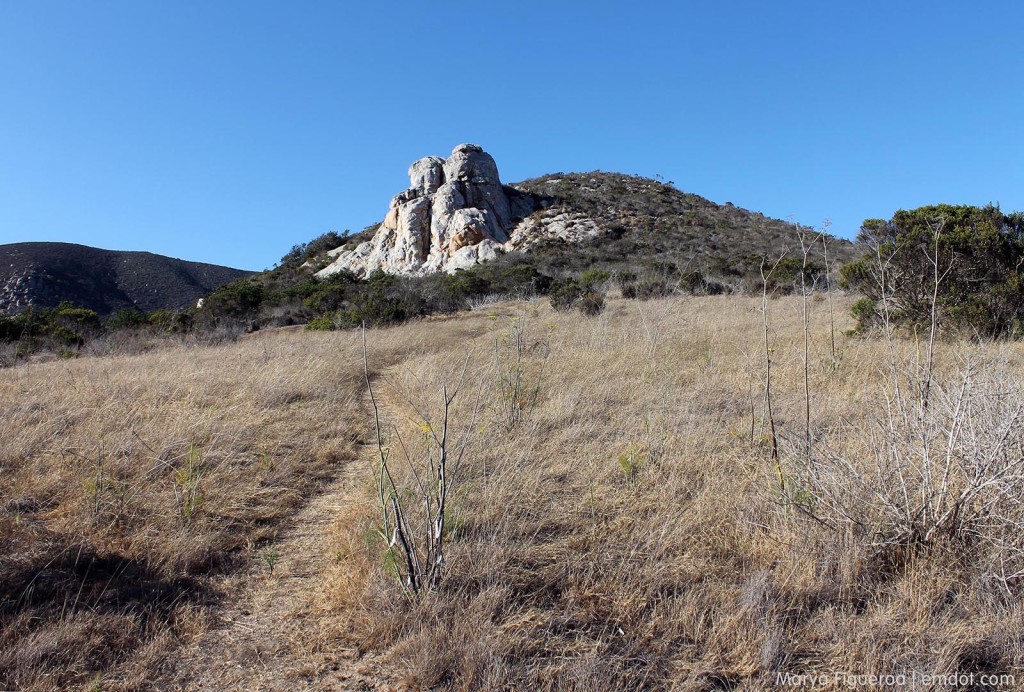 They call this Tiki Rock. They think it looks like a tahitian carving. Whatever.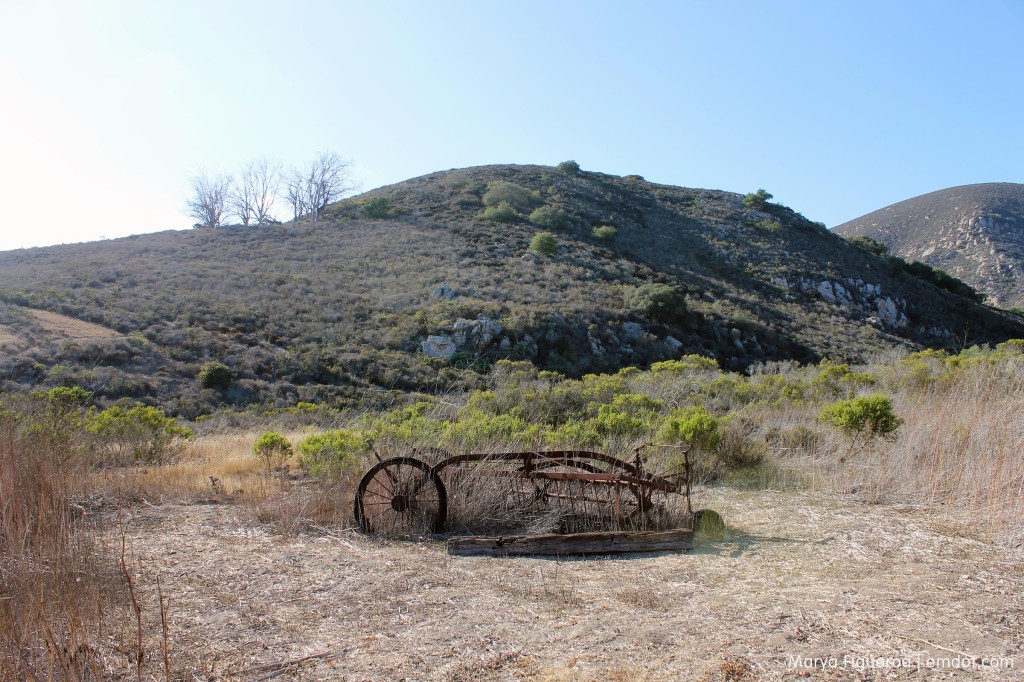 Old farm equipment. Meh.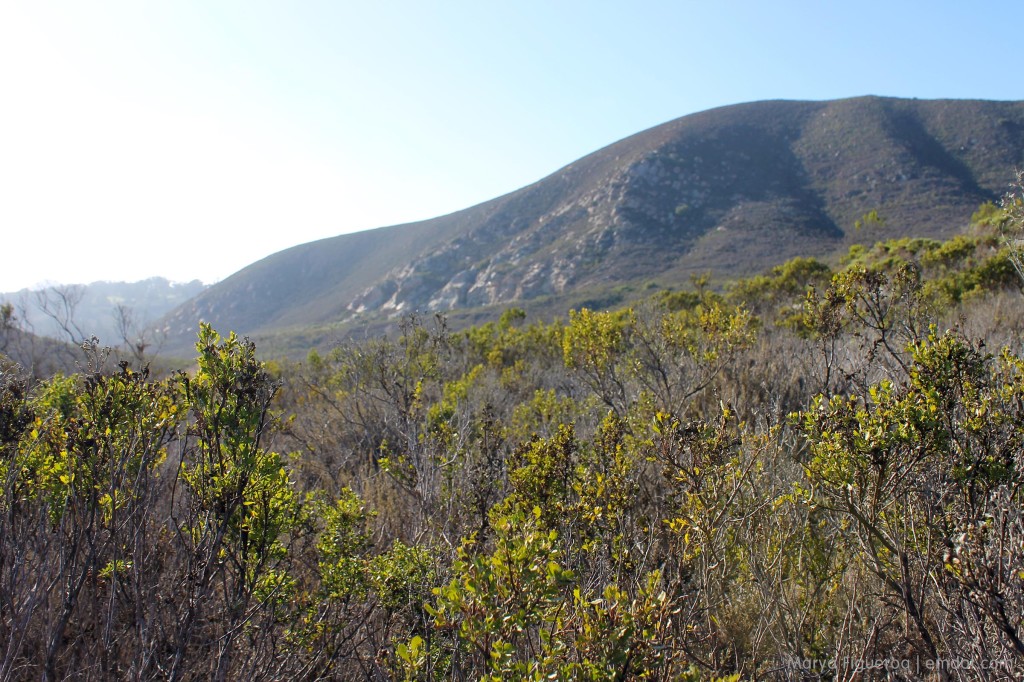 Dried out chaparral. Feh.
(Yet, even dried out the Black Sage below wins my heart.)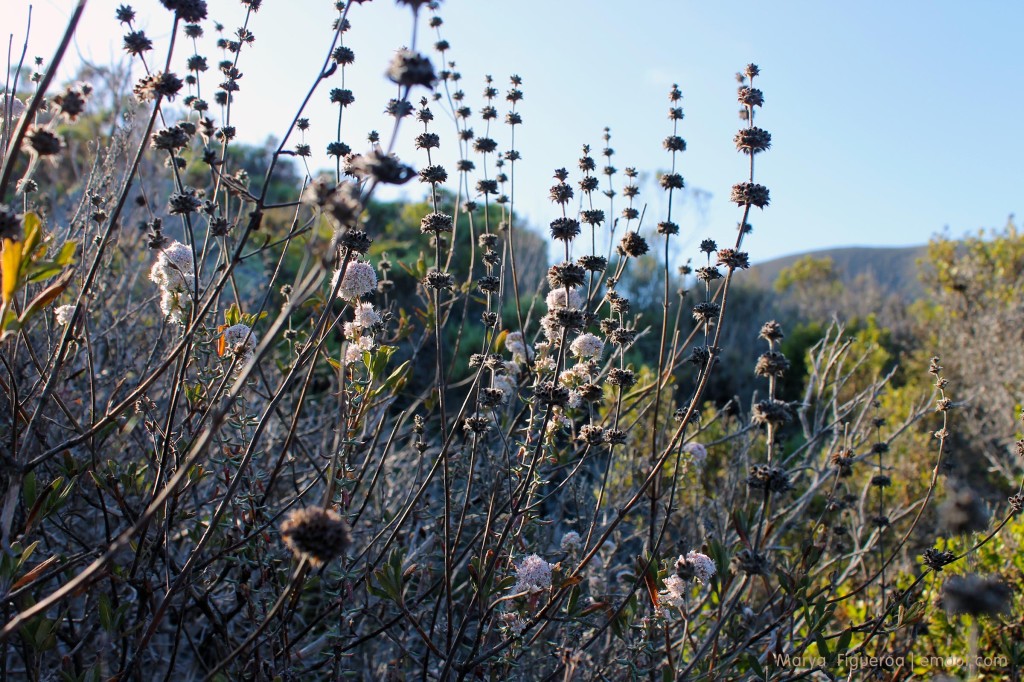 Dead trees. Sheesh.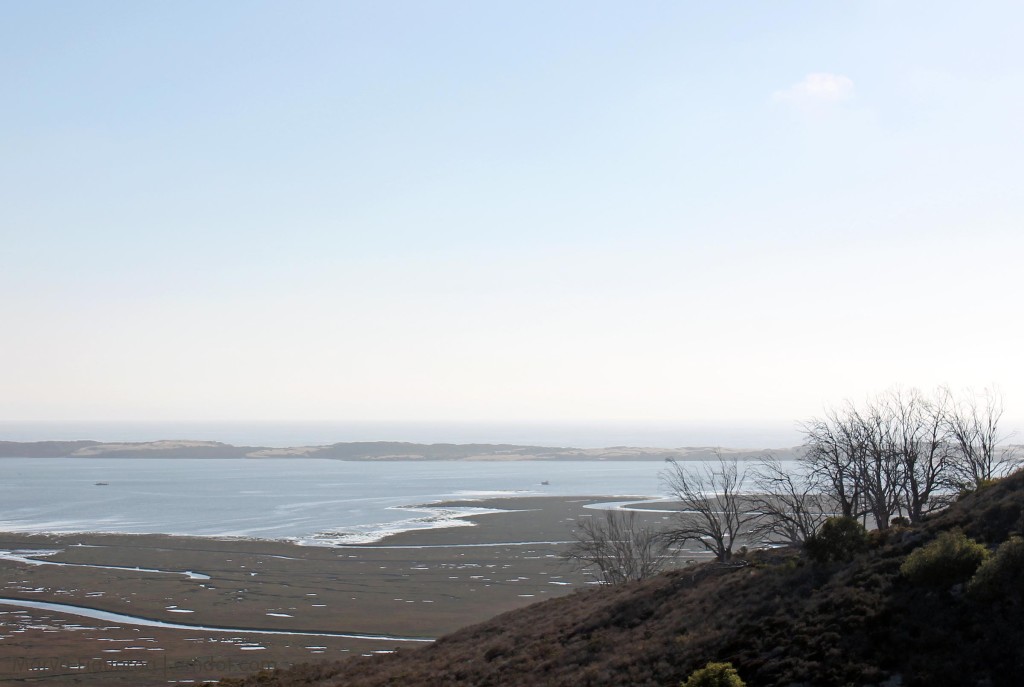 Okay. The estuary was pretty. A highlight.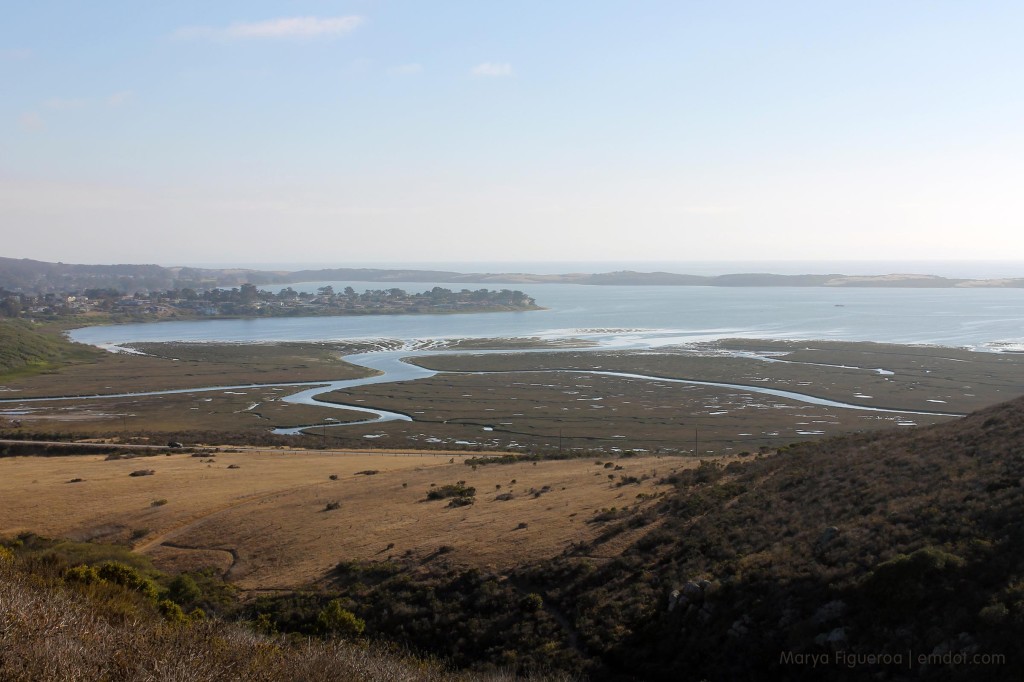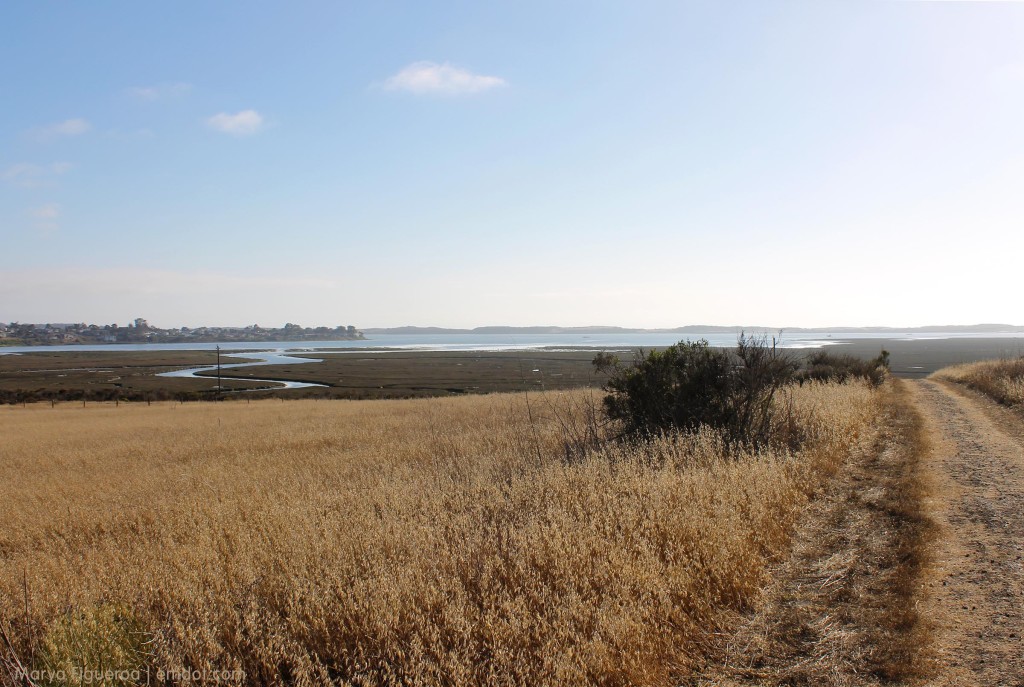 I also liked this sign: yes no no no. Get out of the way of the horses. Bossy.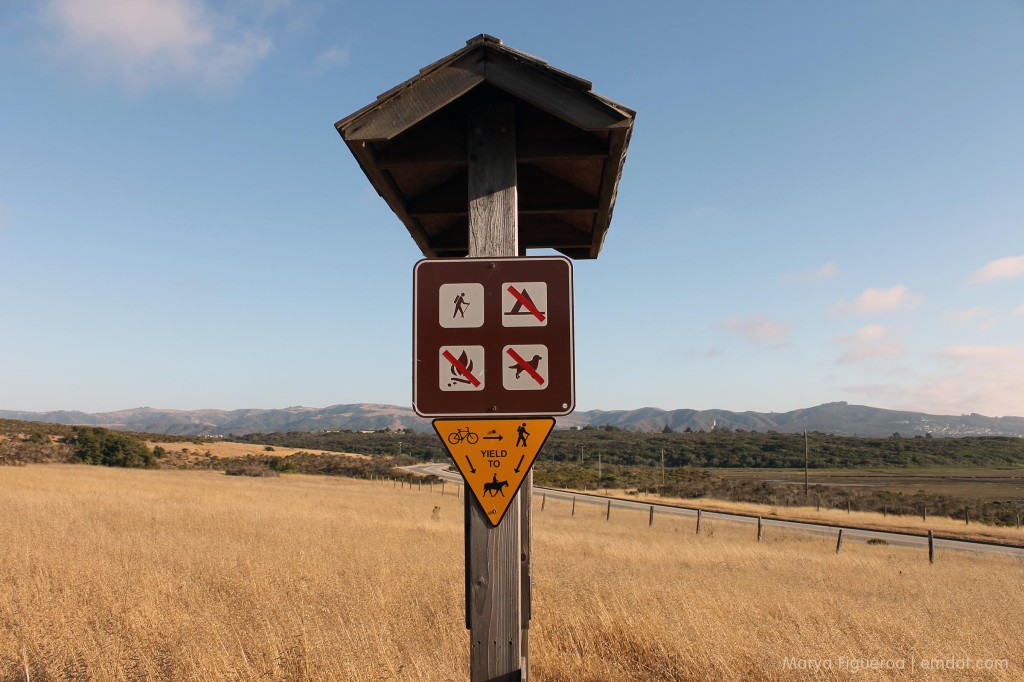 Not all of the hikes can be super stars. It's only right we had one that left us indifferent. At least we tried. And we didn't get lost; we didn't get ticks; we didn't get hurt. So there's that. Cerro Cabrillo. Hopefully you'll have more fun than I did.