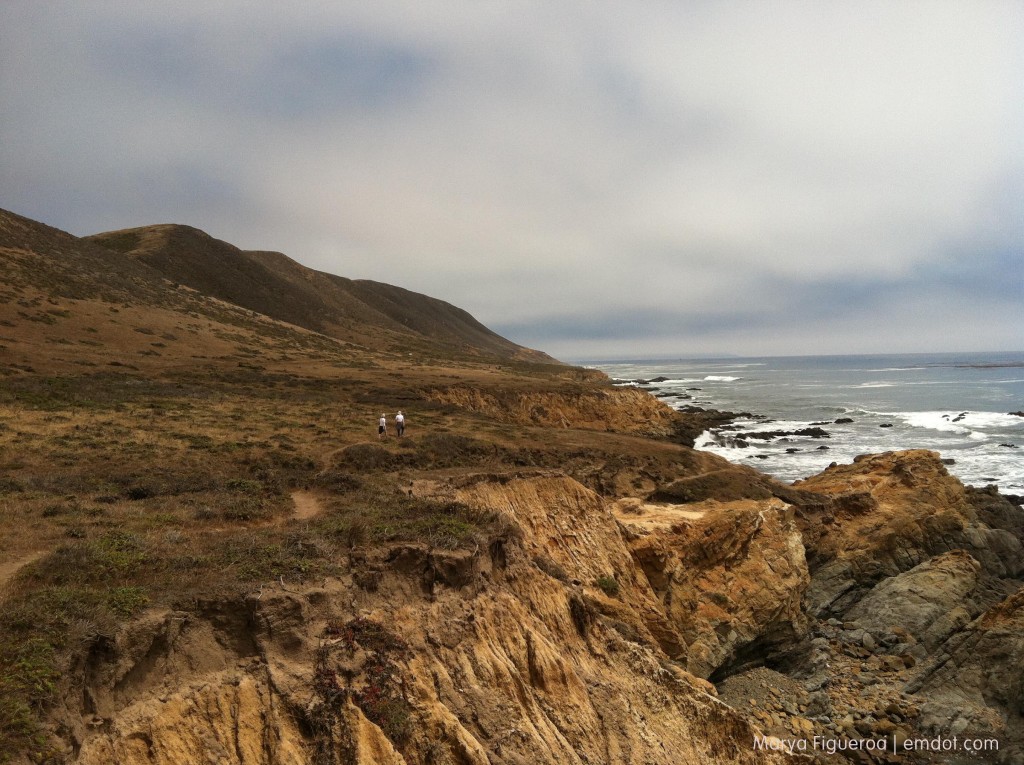 Saturday, June 7, 2013. Harmony Headlands is between Cayucos and Cambria, and just two miles south of our county's smallest town, Harmony (population 18). A 4.5 round trip easy walk, it's a coastal access point along a desolate, rugged, lovely coastline previously only accessible if you were a rancher, a fisherman, or trespassing surfer.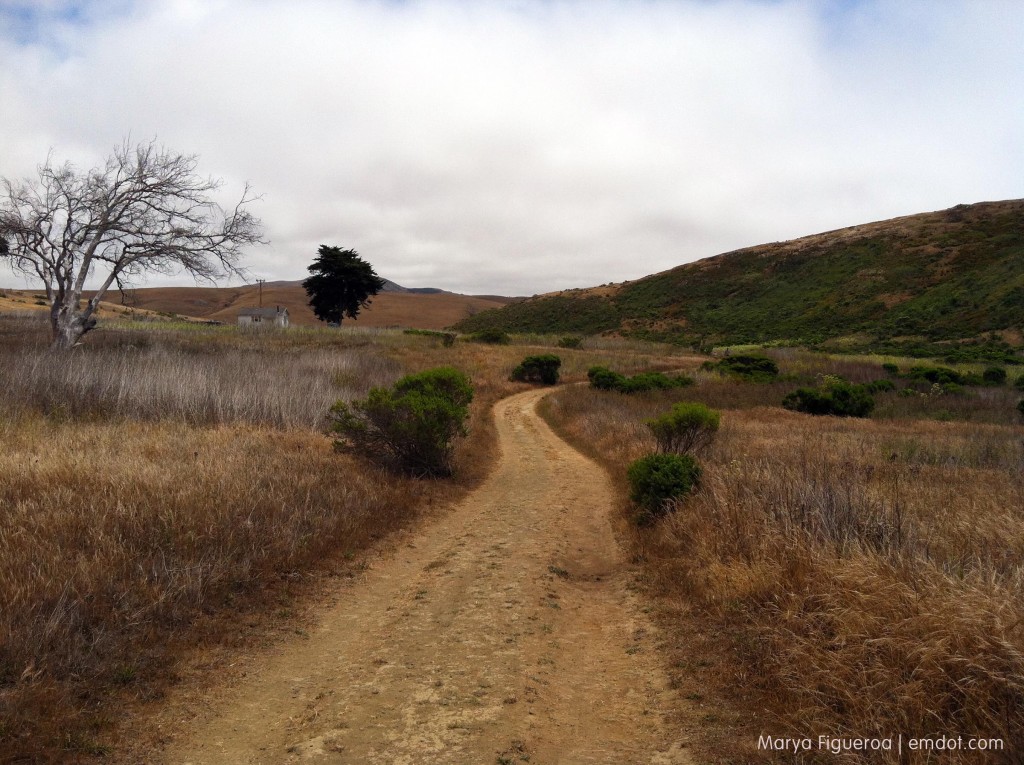 The hike is kind of divided in two: the first part is a well maintained, straight shot of a wide dirt path lined with hemlock, mustard, grasses and shrubbery. And then there are the dead trees. Three on one side (the middle one upturned and showing root) and three on the other (again, middle roots up). You couldn't plan it better. Beautiful white skeletons holding steady in the fields.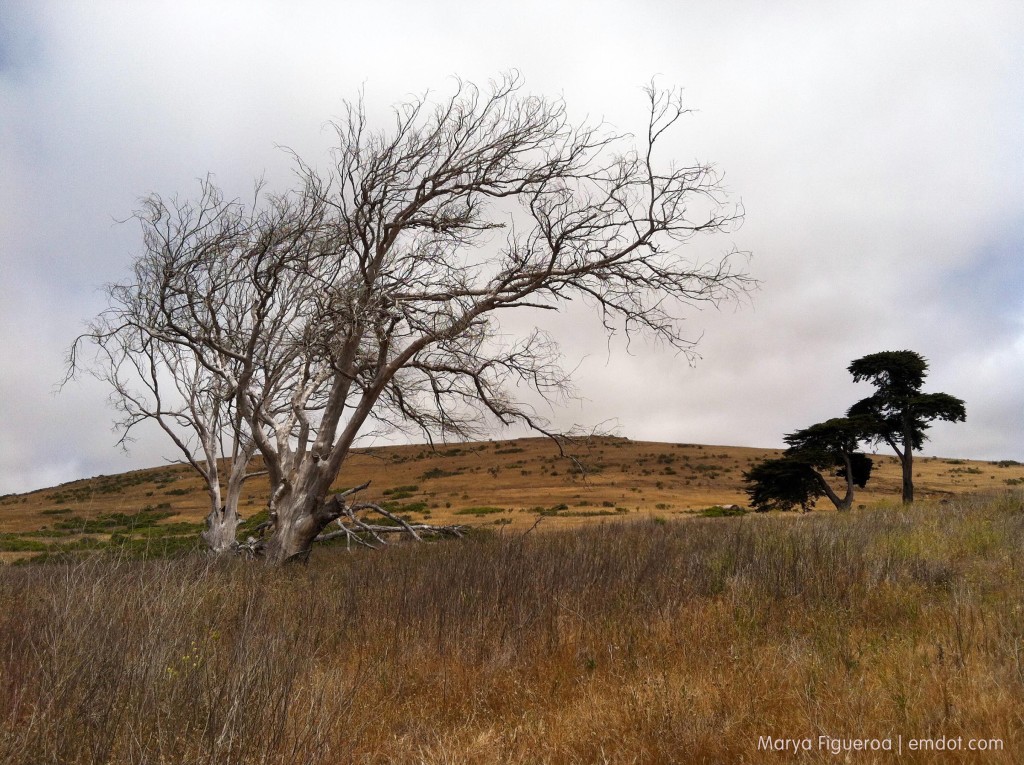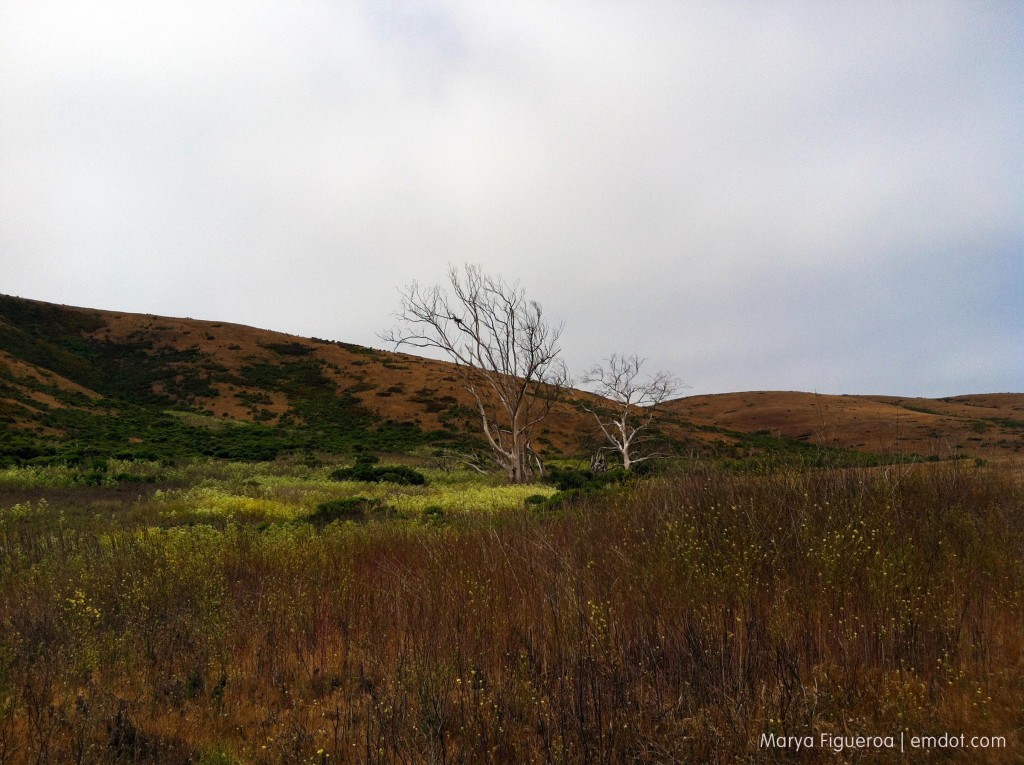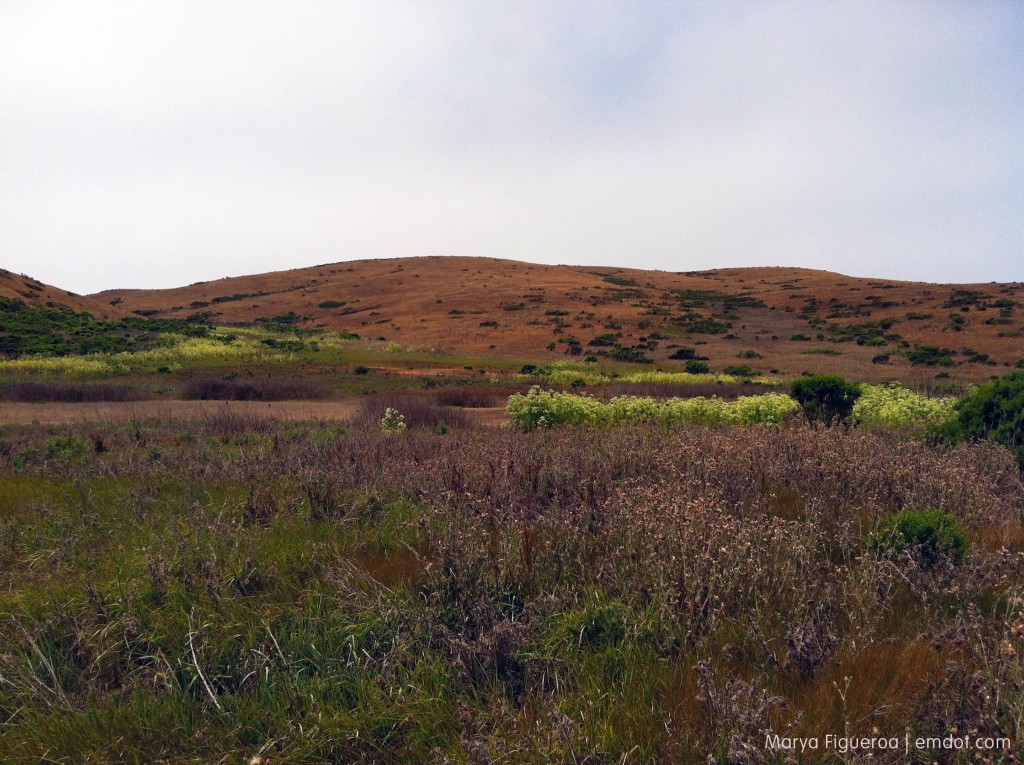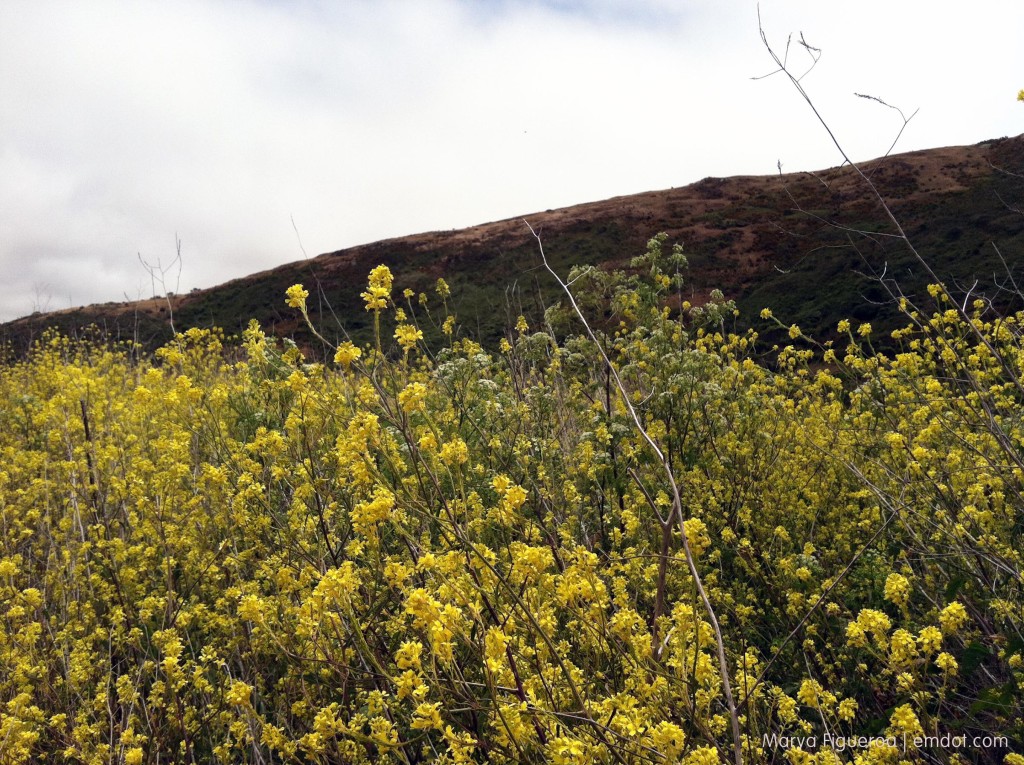 And then you reach this tree, can glimpse the sea and everything changes.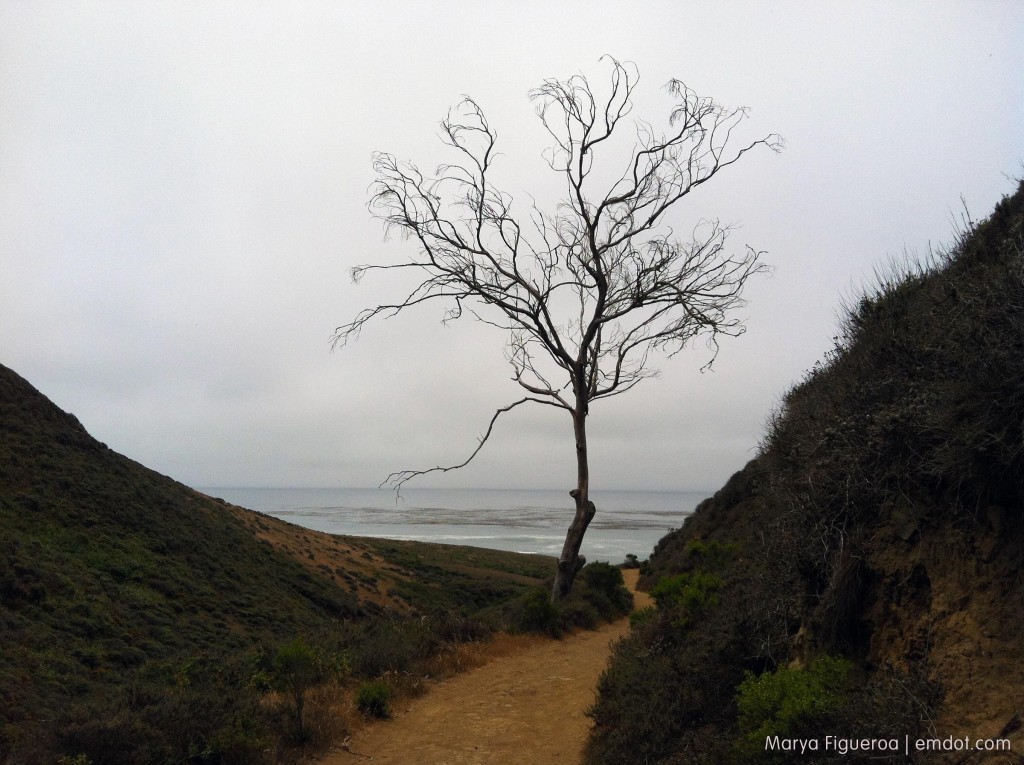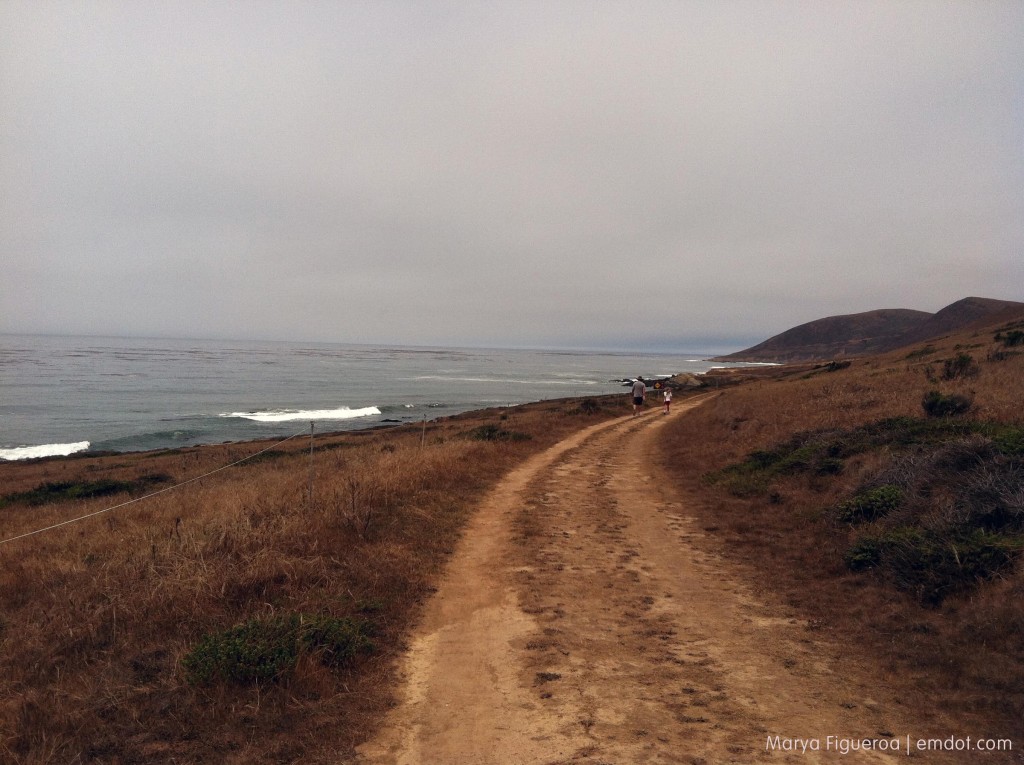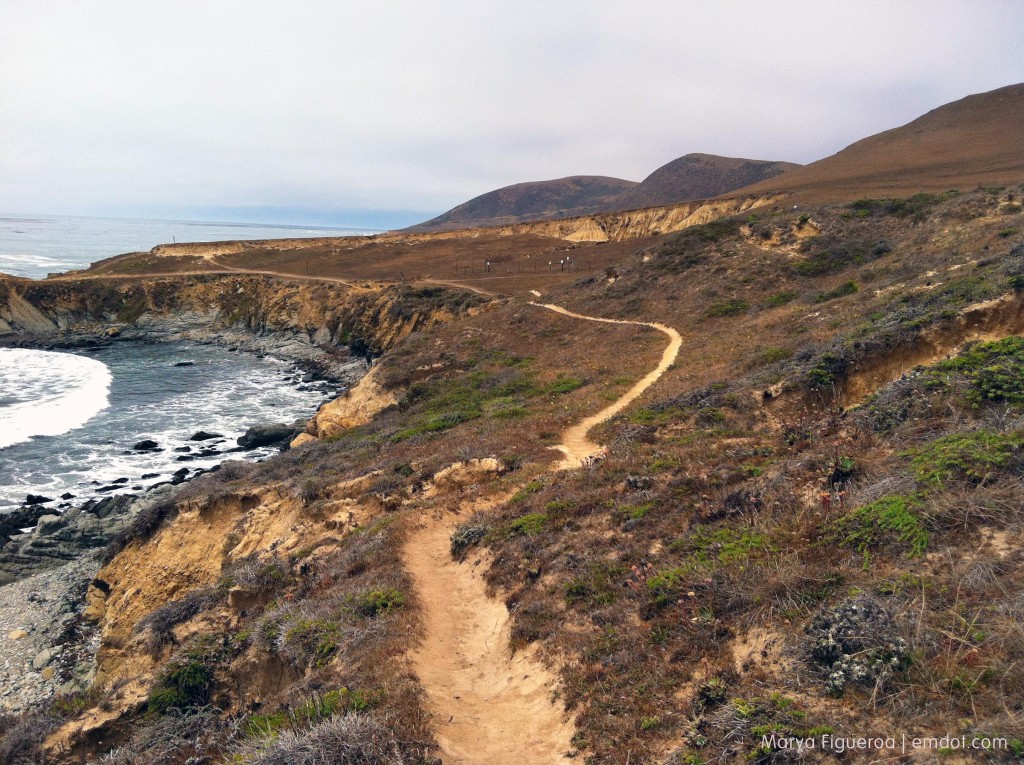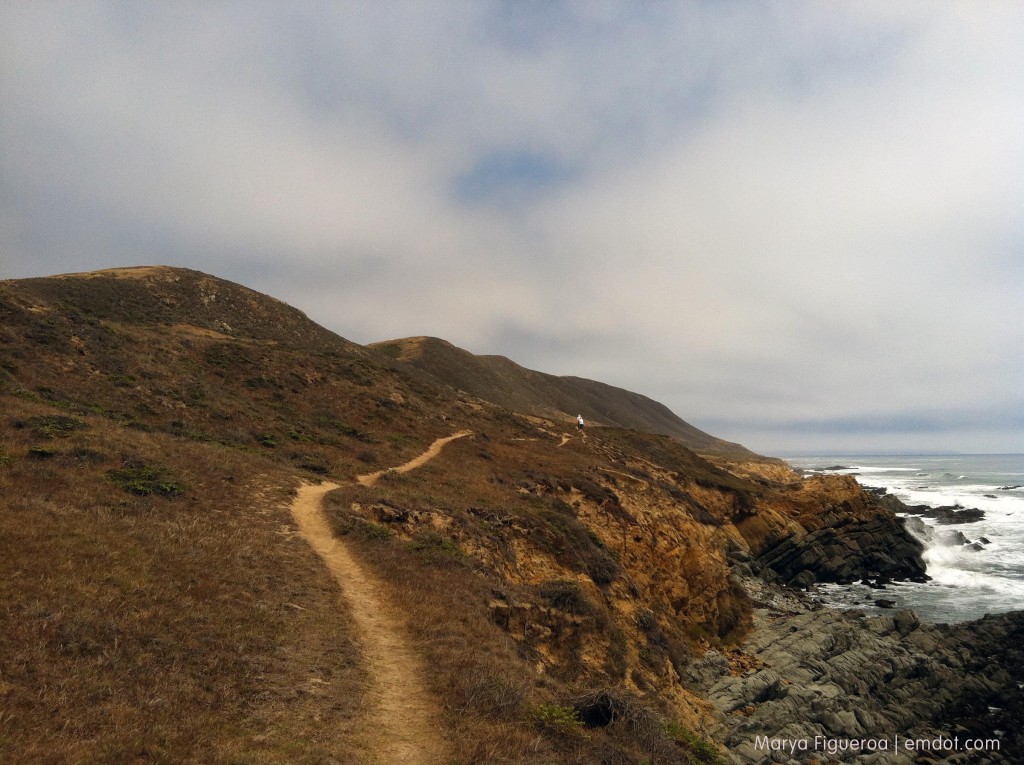 When we began to head back the sun came out. Perfect ending.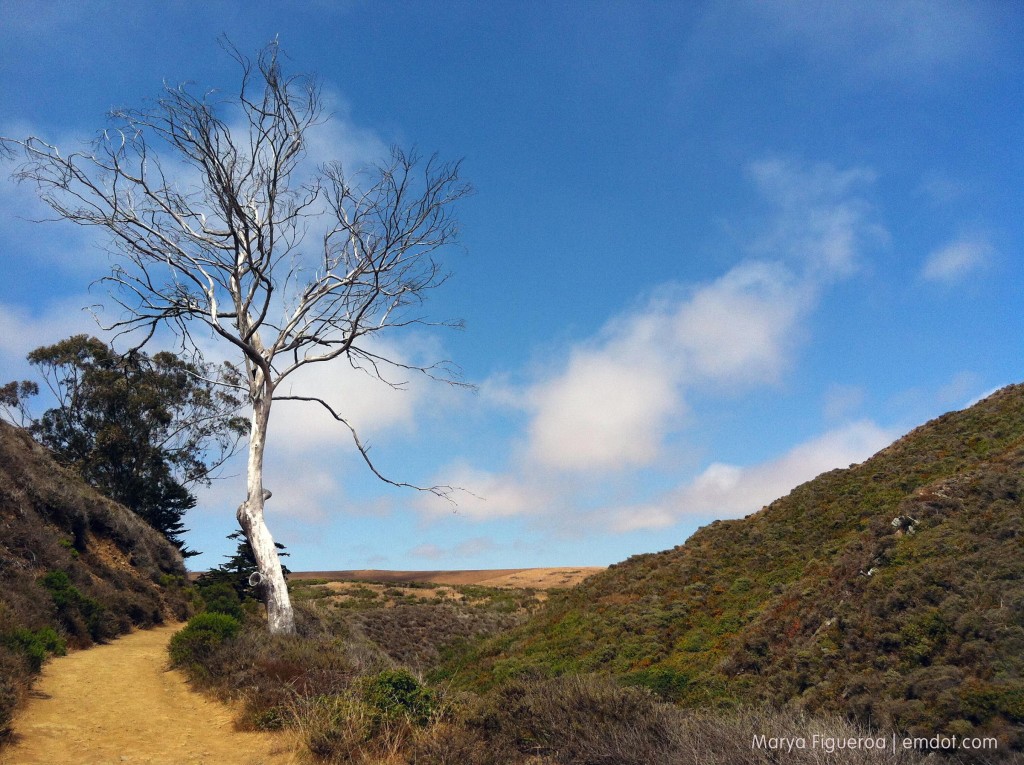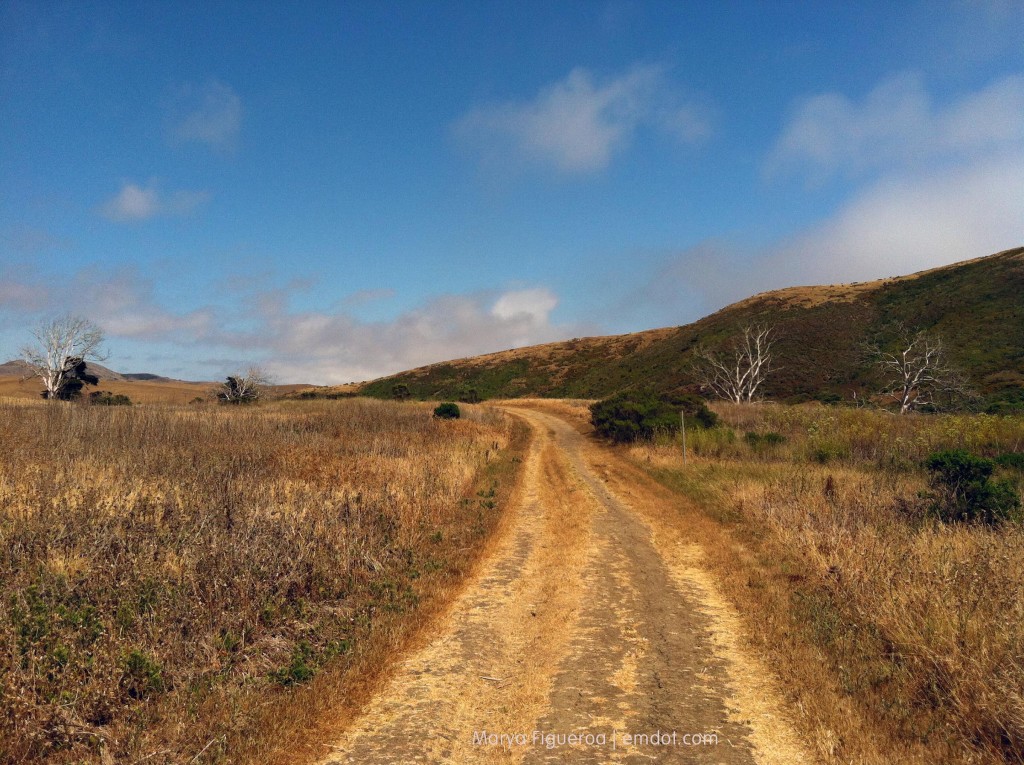 I will admit that I thought this was anise. I was close; it's in the same family as anise, but it's poison hemlock. Sinister! Don't go eating thinking you'll get a licorice taste folks.