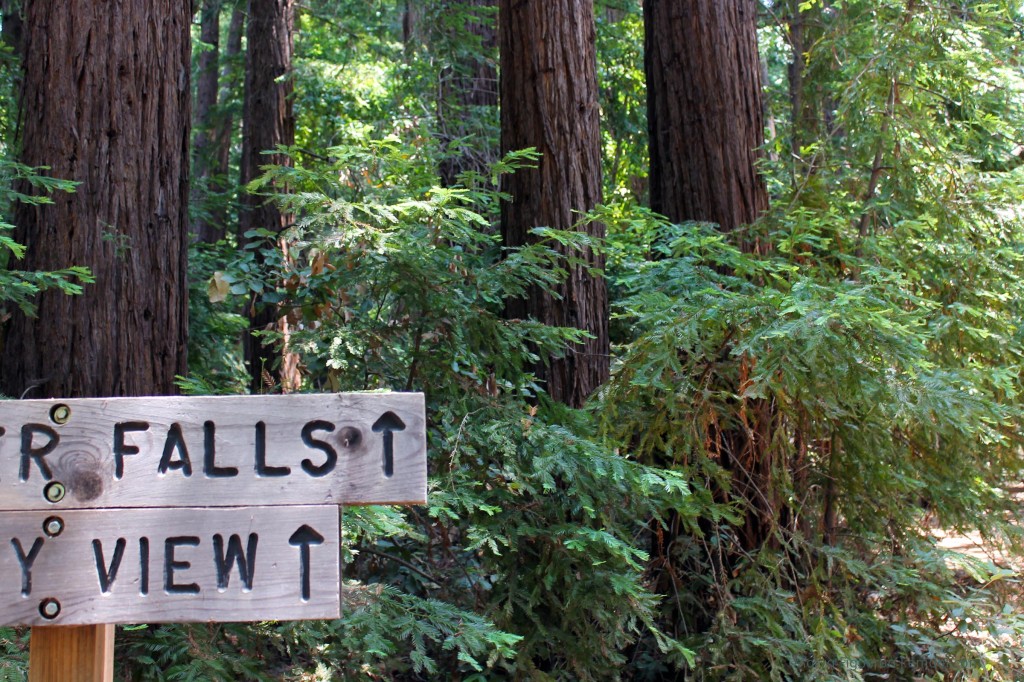 Week 15. June 30, 2013. Pfeiffer Falls and Valley View Trail. The Falls trail was damaged during the 2008 Basin Complex fire that consumed Big Sur that summer. For now, the trails are merged with the Valley View trail being the main line, but you can still get to the Falls easily.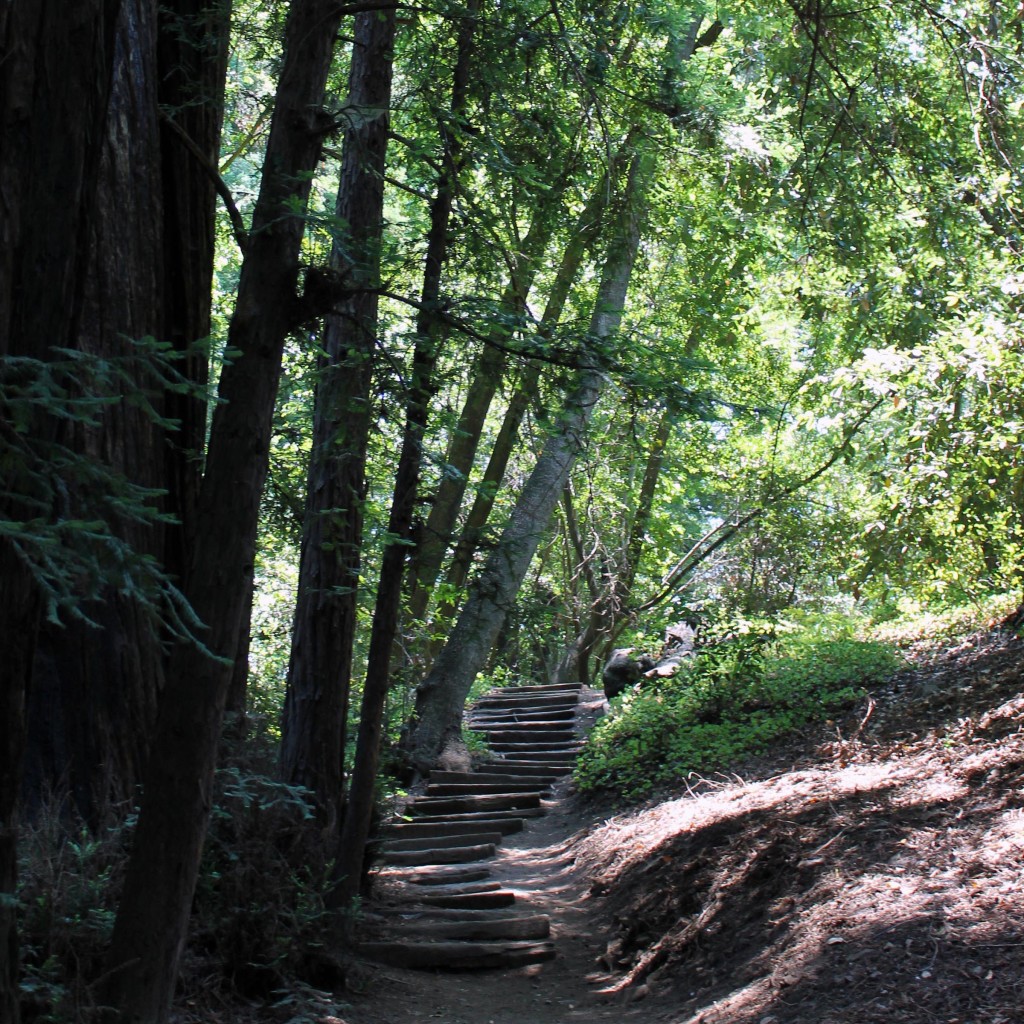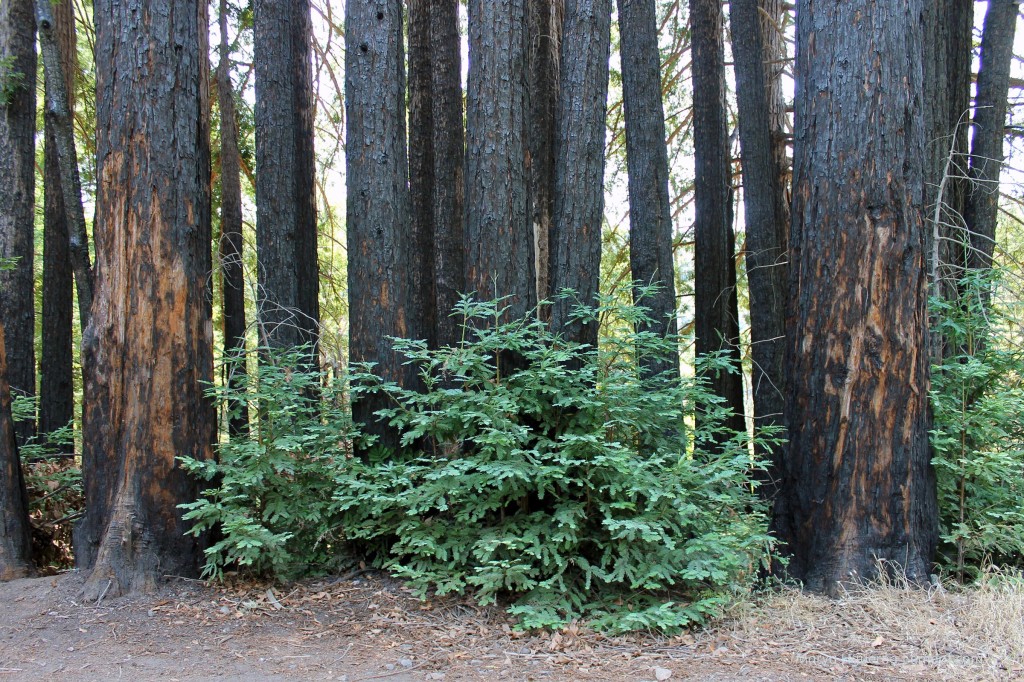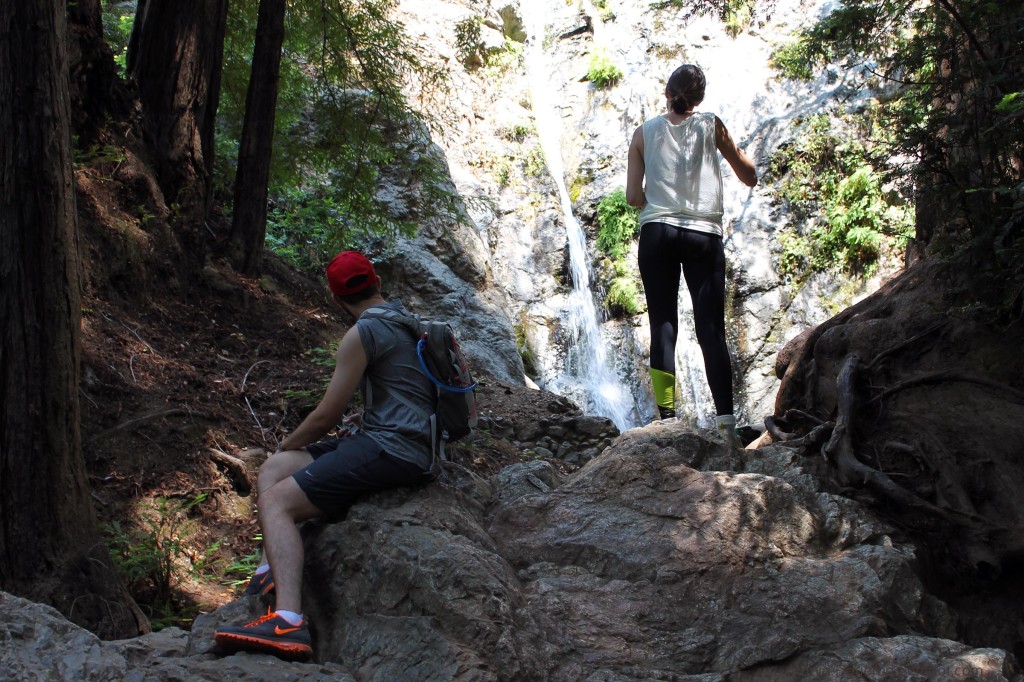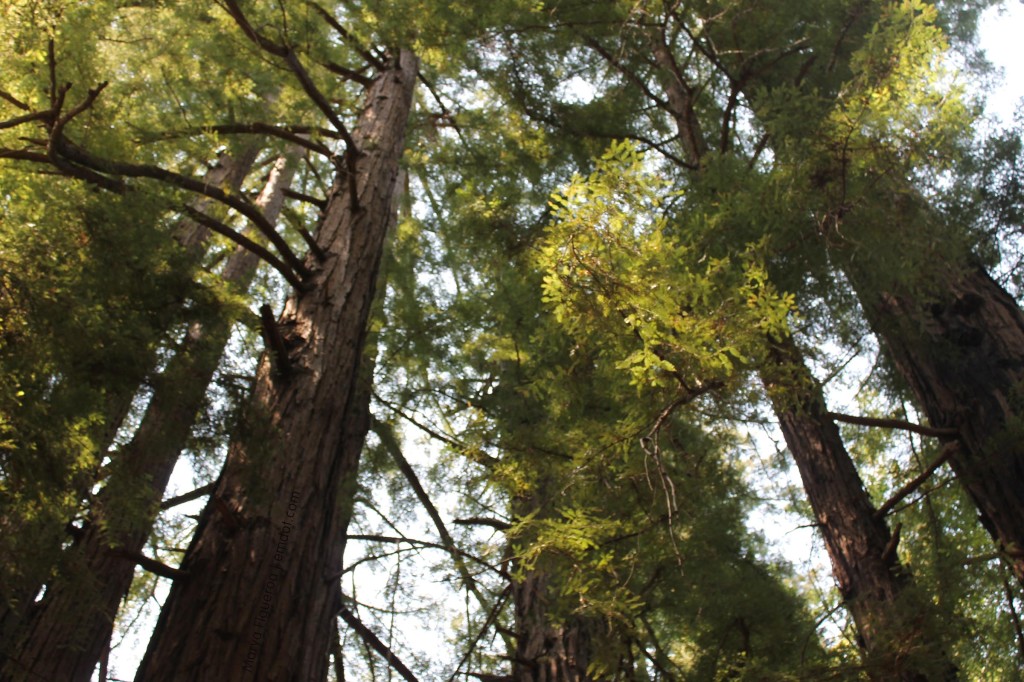 We went to the Falls first, then headed over to the Valley View side.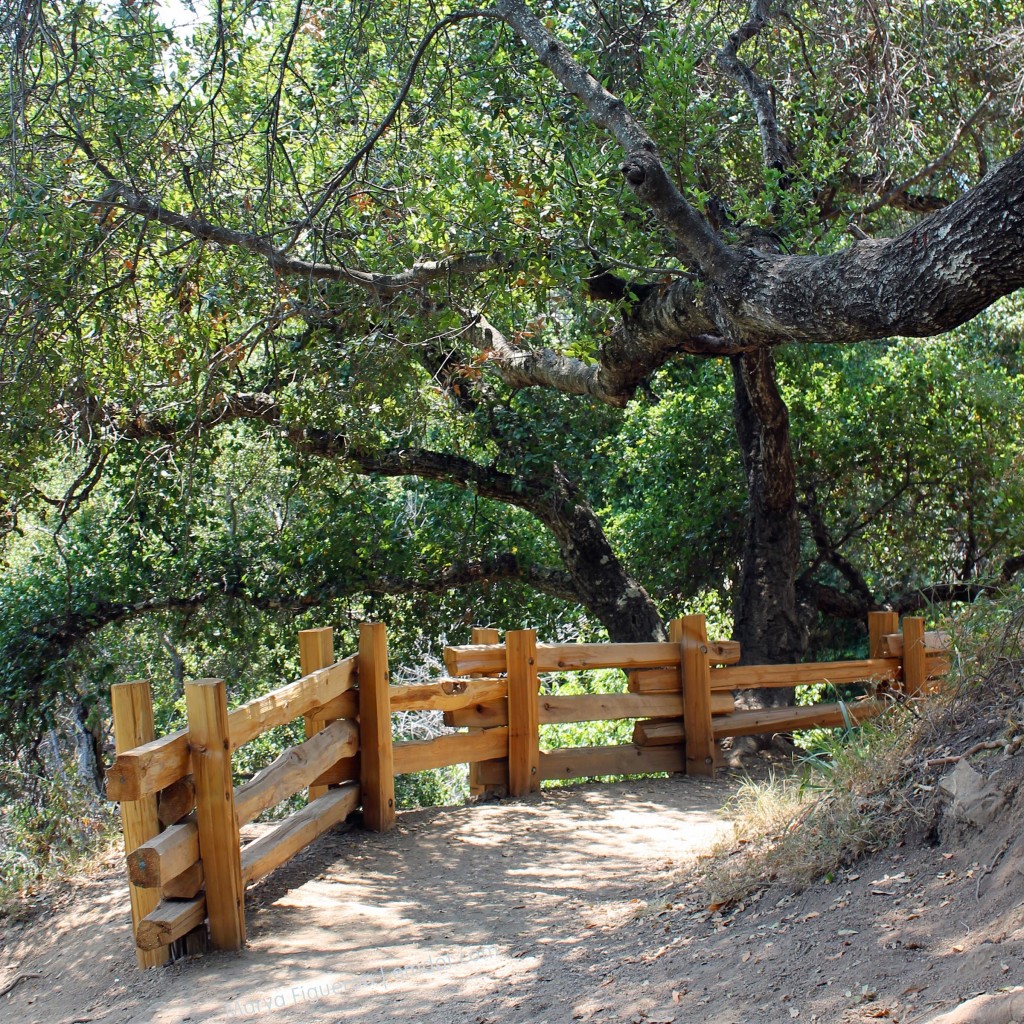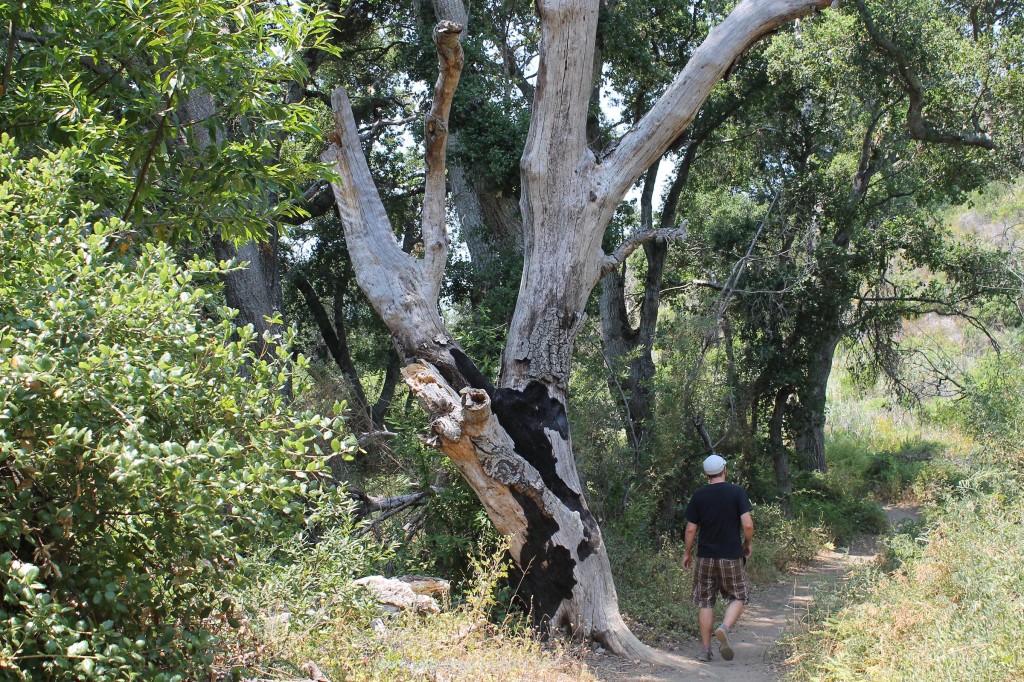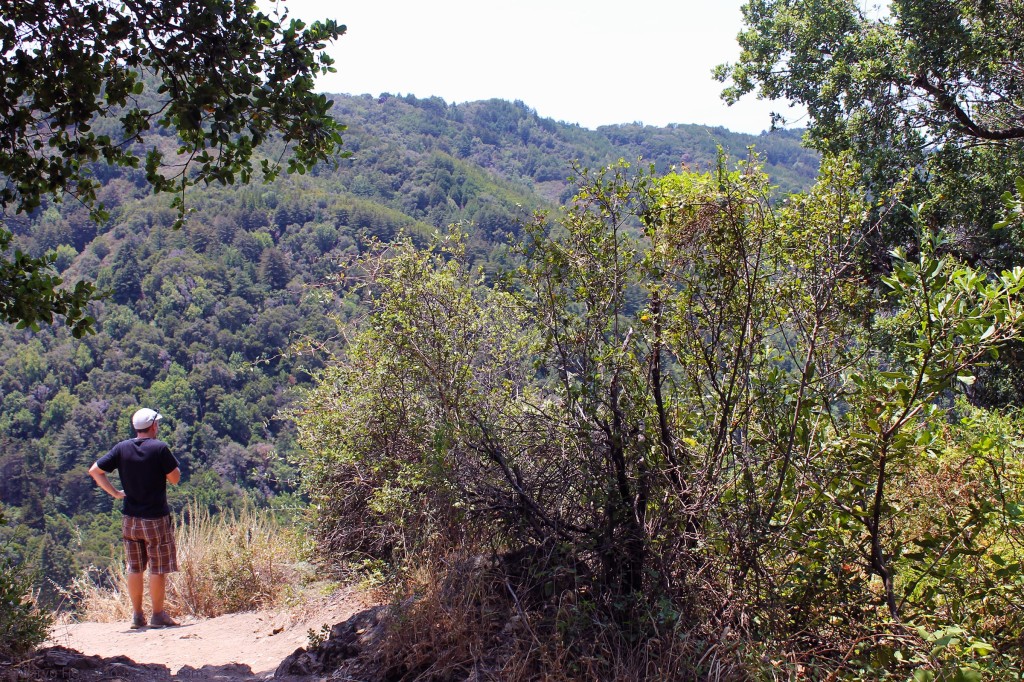 Back towards the base of the hike. Taking in the height of the trees.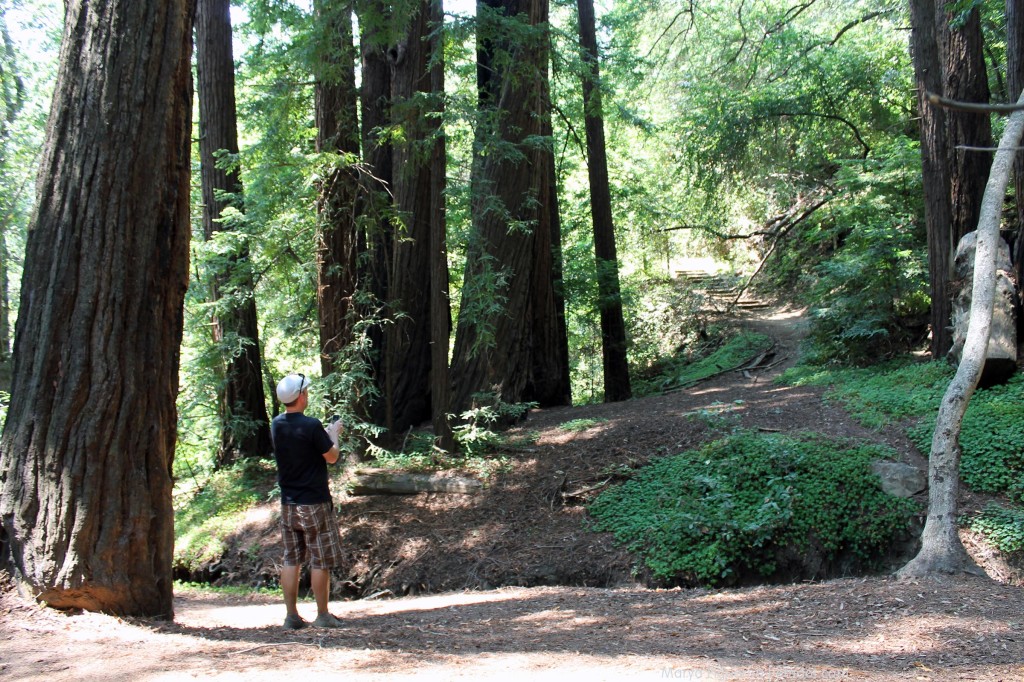 At the campground there is a sweet, rustic theater that I imaging they use for church services or weddings, but you can also tell they have a place for a big screen. Maybe they show movies, too.