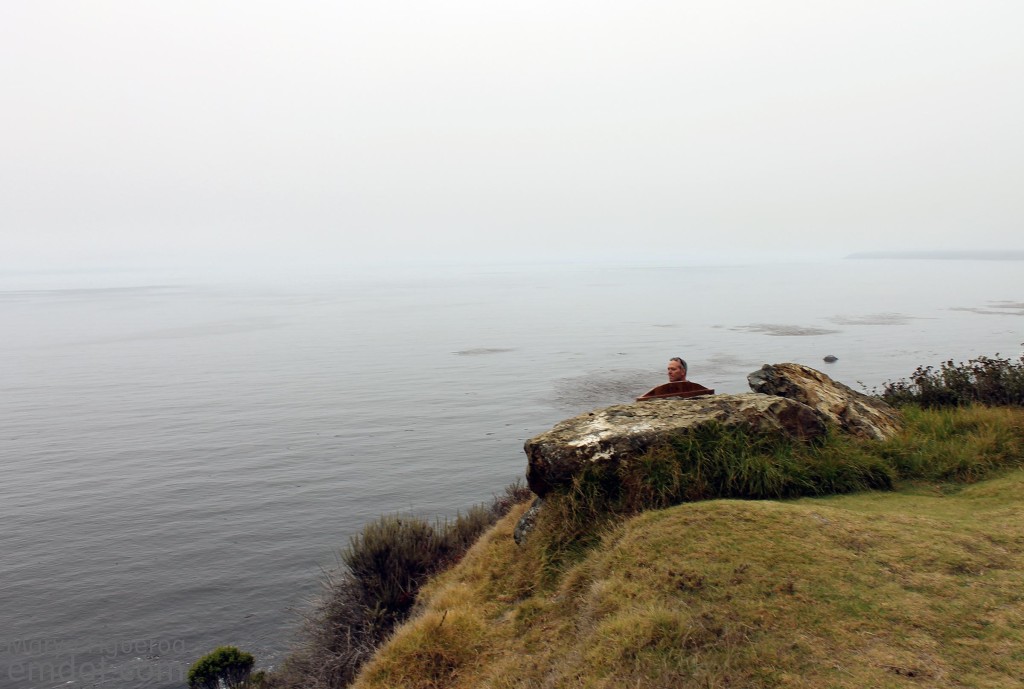 I'm not afraid of heights. I love rooftops. I love edges. Or I thought I did, However, I may be full of it because yesterday we sat on a pretty safe bench that wasn't necessarily that dangerous and it scared the stuffing out of me.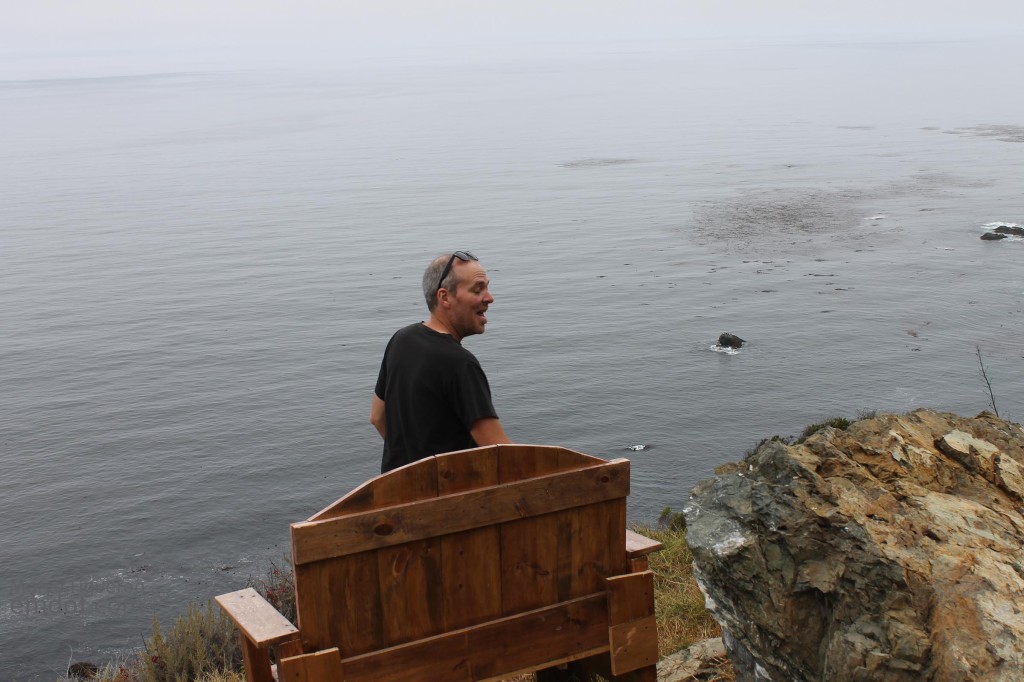 The bench is just 10 steps off the road on Highway One in Big Sur (it's just to the north of the new bridge being built near Limekiln). I don't remember what enticed us to stop… the foggy sky plus glassy ocean, I'm guessing. We stopped. Grabbed our cameras. Got out of the car and were quite happy to see this little bench on the cliff side hidden by a couple boulders.
Steve went right to it and as he sat down the bench immediately rocked forward and made a loud creaking sound. "Come join me," he said. "No way," I said.
But I did.
In the next photo you can see the view when looking directly down while sitting on the bench.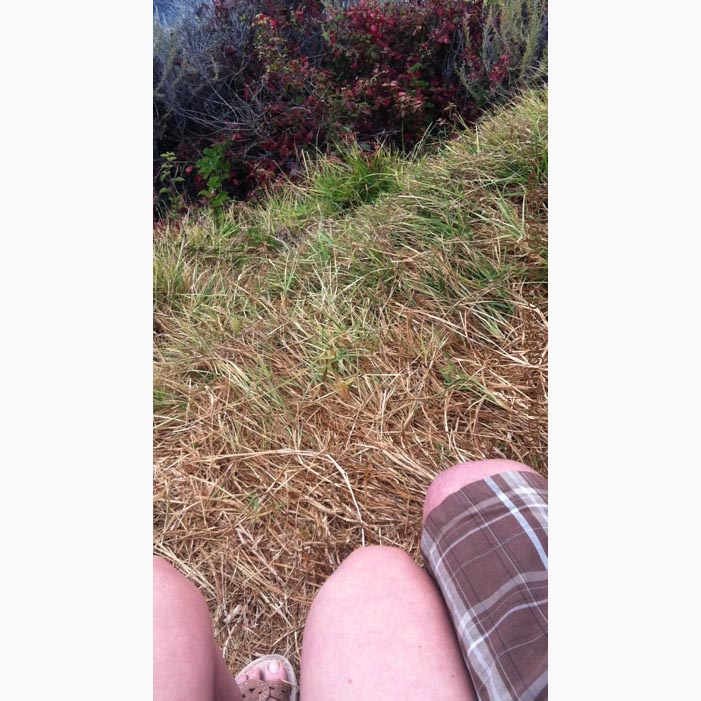 Here's Steve's short video showing us, the view, and illustrating the loud creak-creak of the bench as it lurches forward while you sit on it.
This is my (lousy) video of the view. I'm shaking in my boots while taking this (regardless of the fact that I'm wearing sandals).
From the secret bench on Highway 1 in Big Sur from emdot on Vimeo.
This would be my scared-as-hell-but-trying-to-hide-it face.
Below: looking to our right, to the north.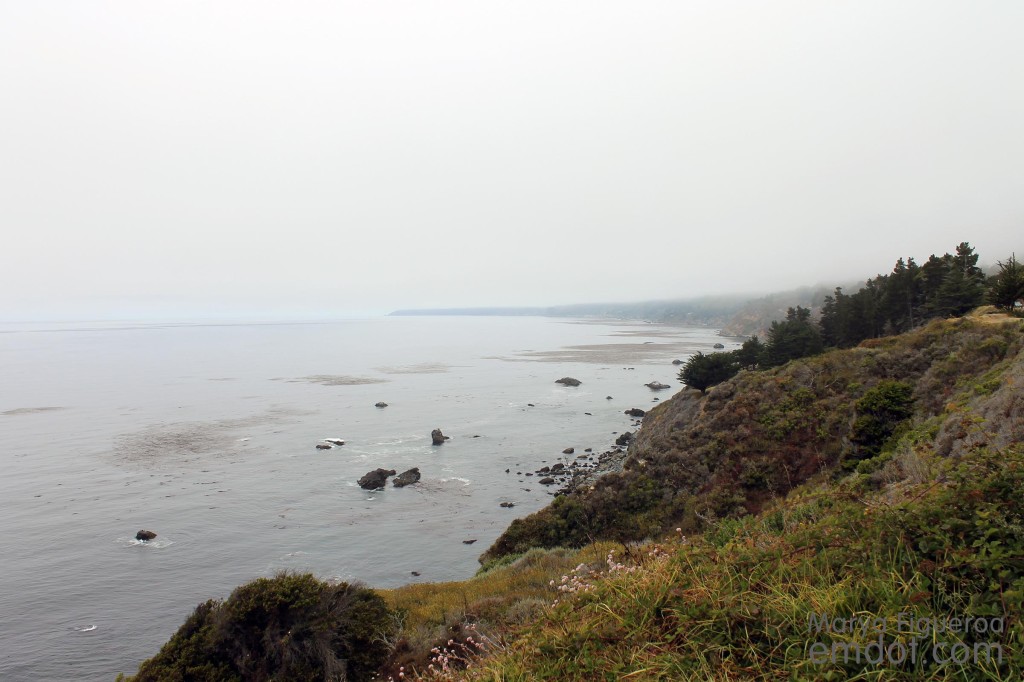 Below: looking straight ahead, to the west.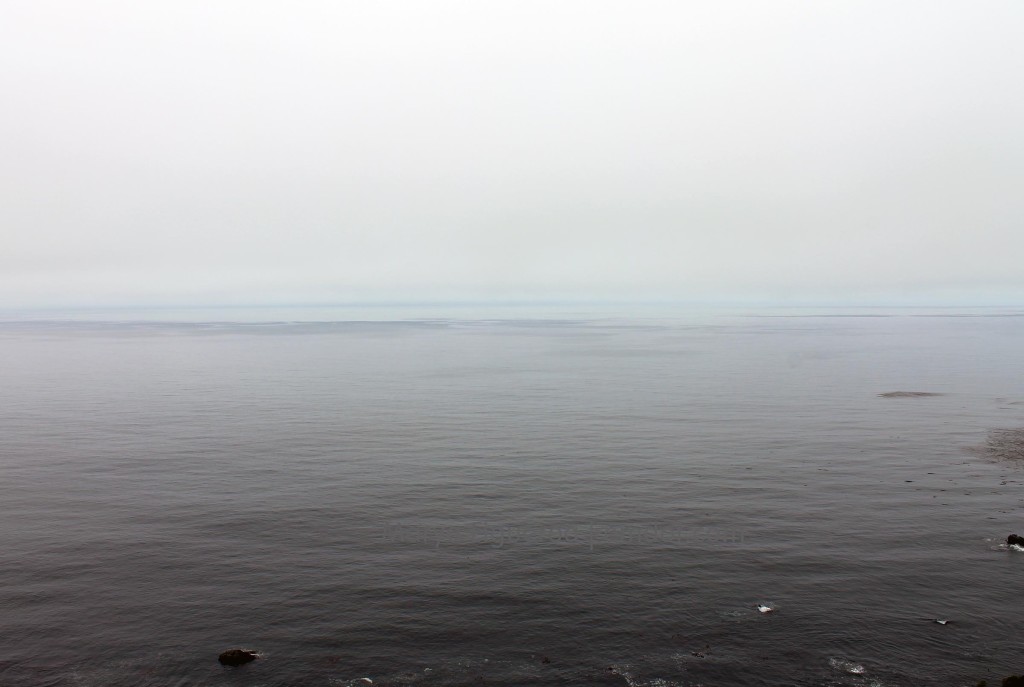 Below: looking left, to the south.