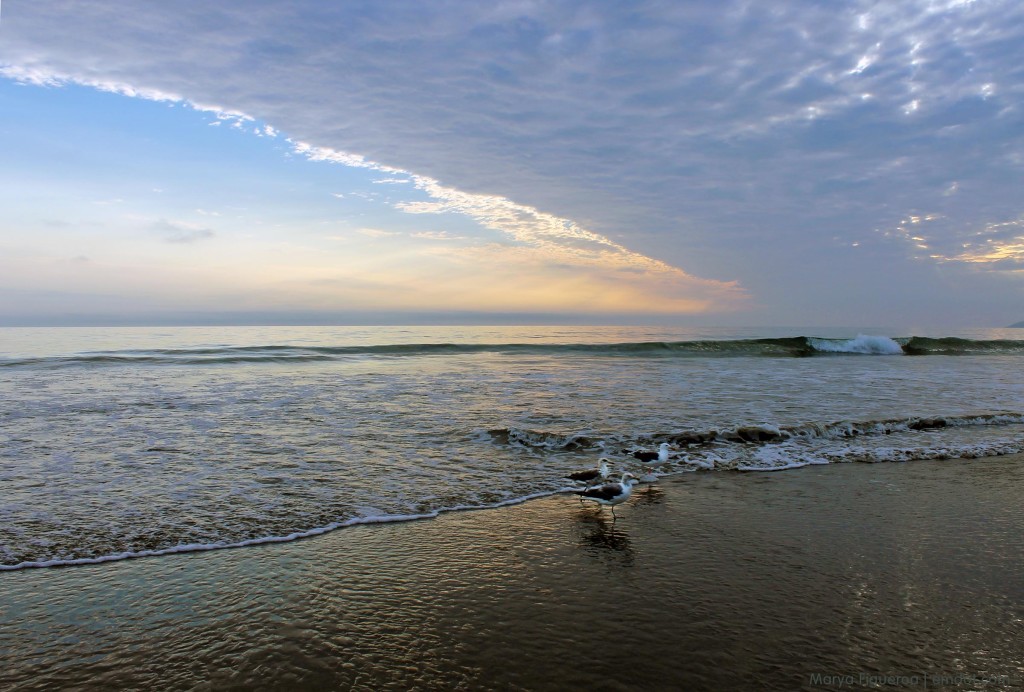 Week 20. Morro Bay Dog Beach is just north of Morro Strand. Morro Strand is home to the adorable Snowy Plover, a bird that, while adorable, is so dumb that it builds its nest and then lays its eggs in the sand. This would be why dogs are not allowed on Morro Strand and why there is a special beach just for dogs.
And look, I'm a fan of the adorable Snowy Plover. I'm pro Snowy Plover. But the sand? They put their nest in the sand? This is not Survival of the Fittest behavior.
Seagulls however, these are birds that will survive a zombie-riddled, sharknado-storming, smallpox-spreading apocalypse. They are also birds that enjoy a nice Pacific Sunset.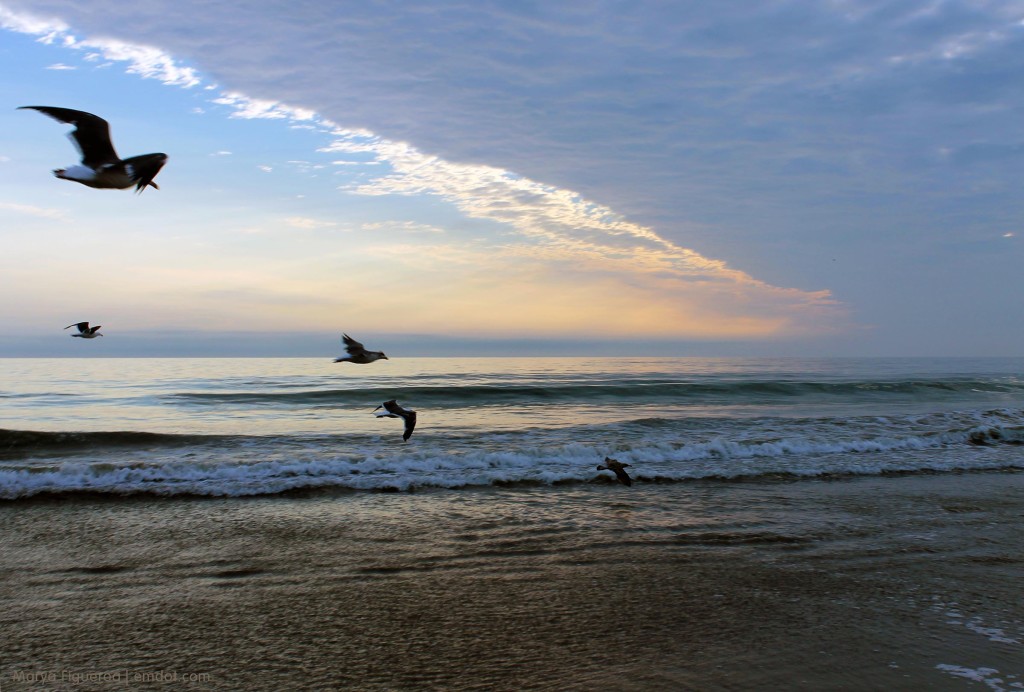 We saw dolphins. I was pretty excited about this. First we just saw one.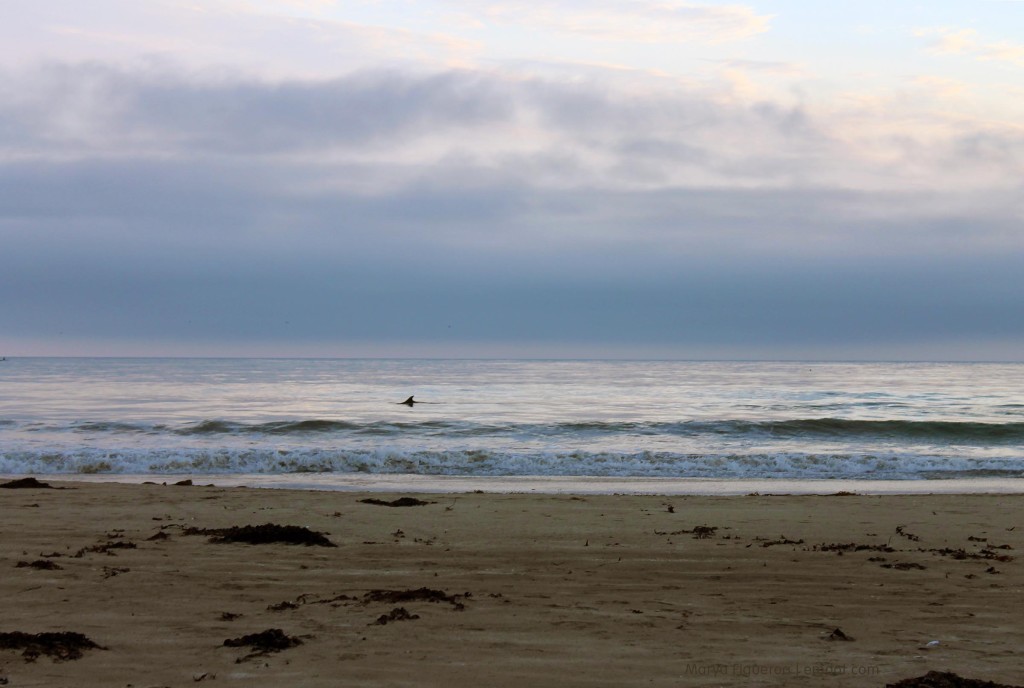 And then we saw more. They swam one way and then they turned around and swam back.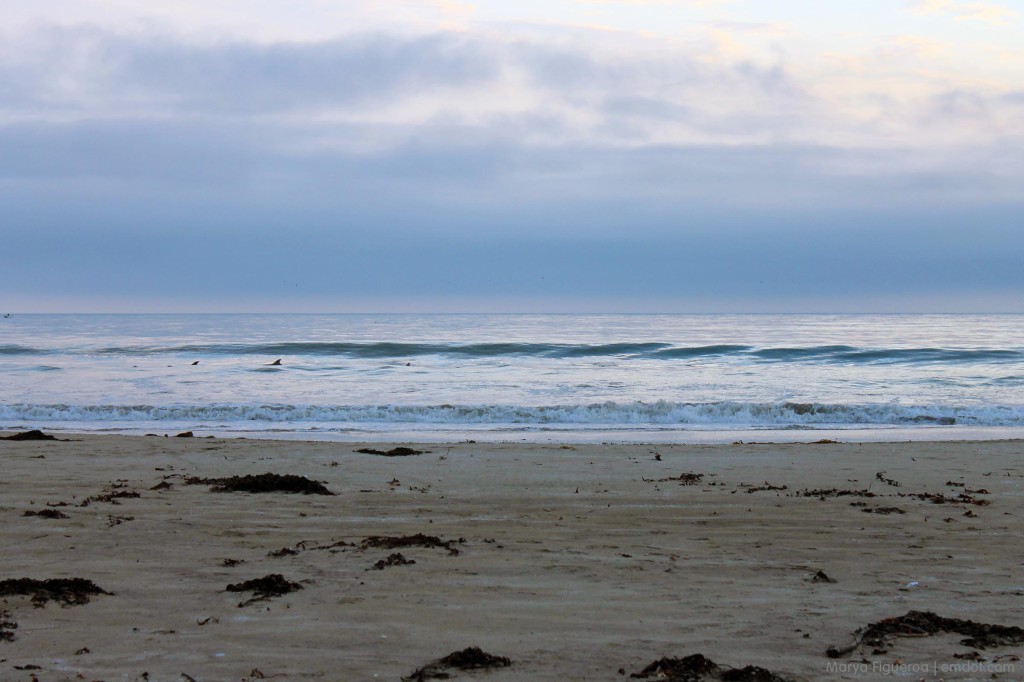 And this being a dog beach, this dog was just as excited about the dolphins as I was. And, then the dolphins were just as excited about this specific dog. The dolphins swam backwards and forwards to stay near the dog. Just after I snapped the photo below, the owners put the dog on a leash… but no matter… the dolphins hovered nearby for minutes.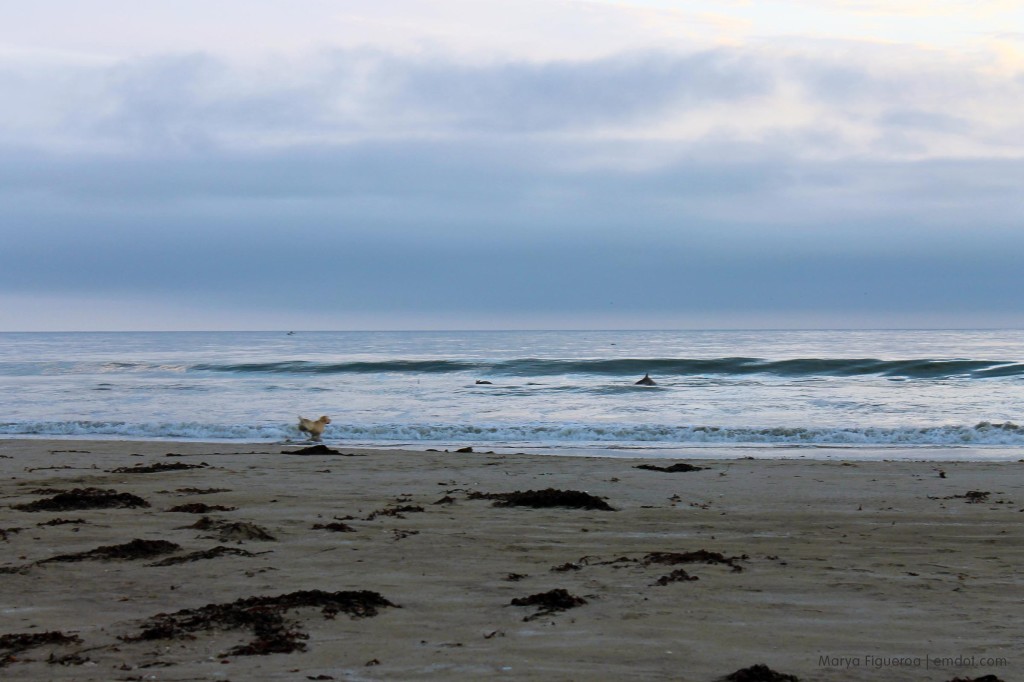 We were in the water, too. It was just one of those evenings. The water was so glassy, the waves so perfect, an amazing non-storming storm cloud and a sunset. At one point I was in almost to my hips. Top of the thighs. Taking photos, marveling at dolphins and beaches and gulls and everything.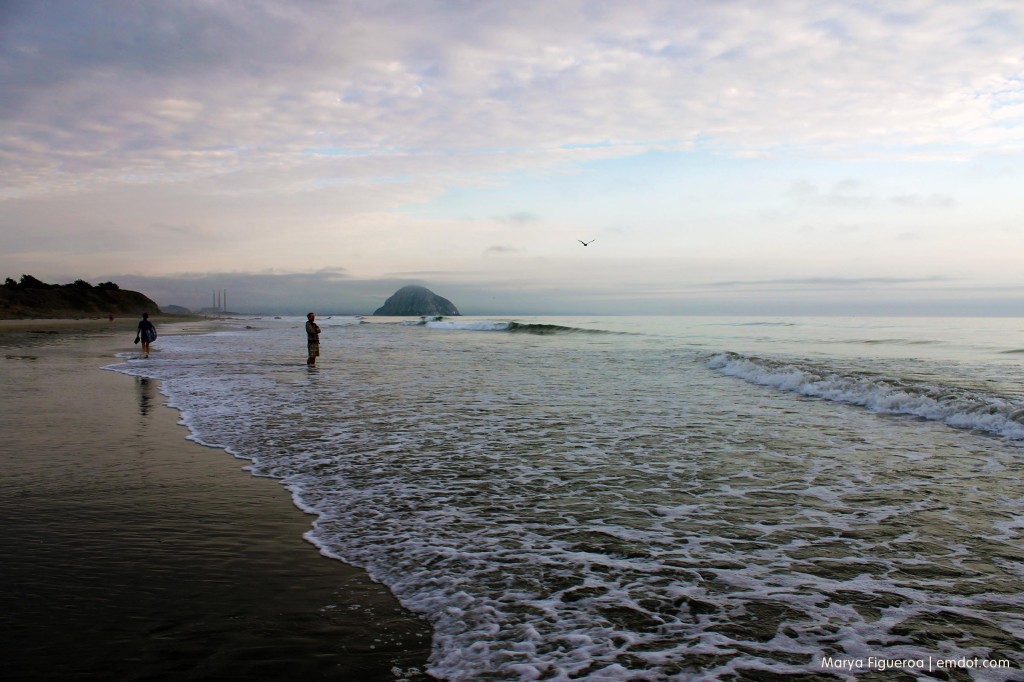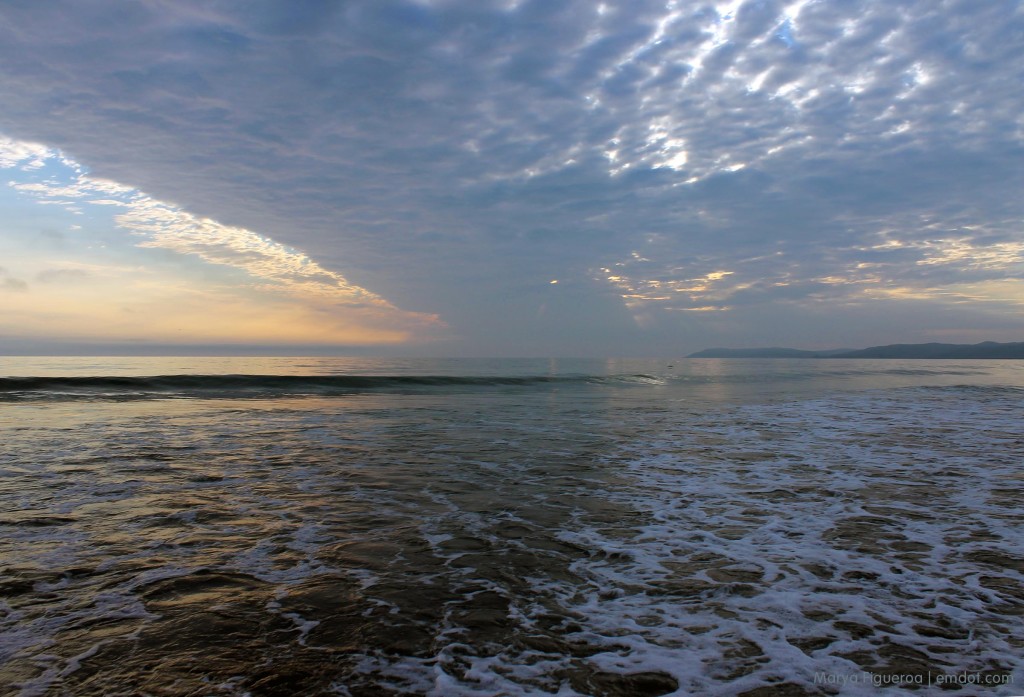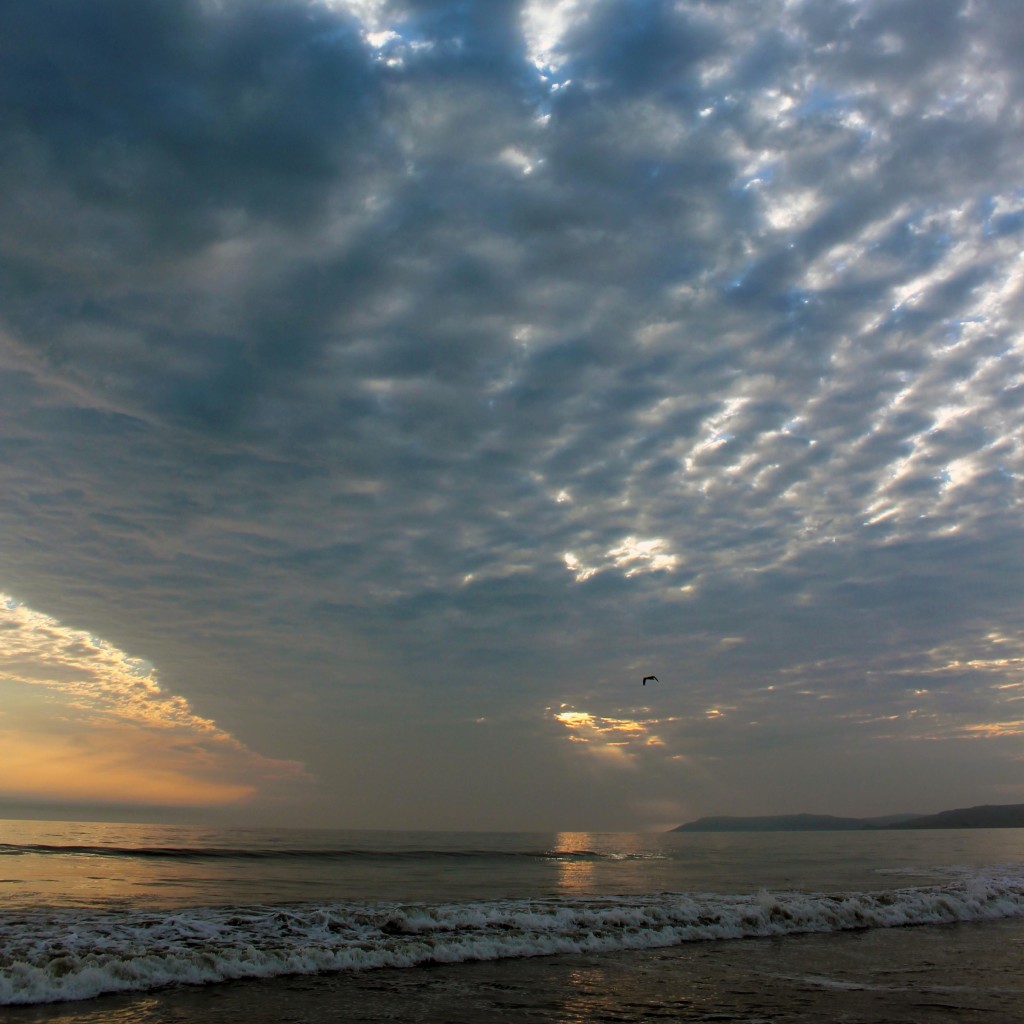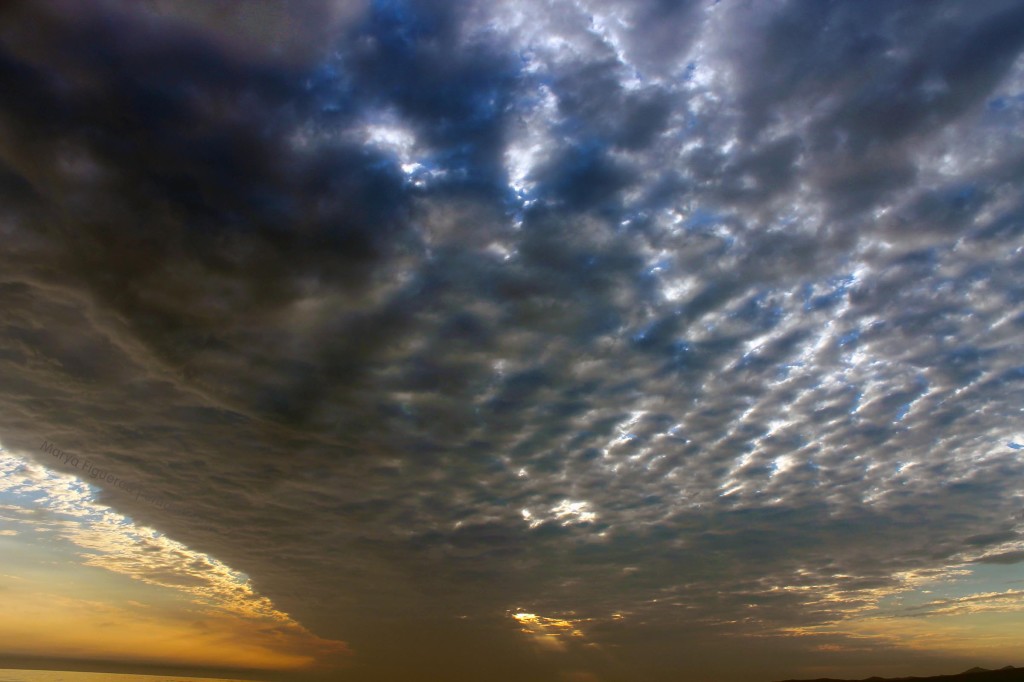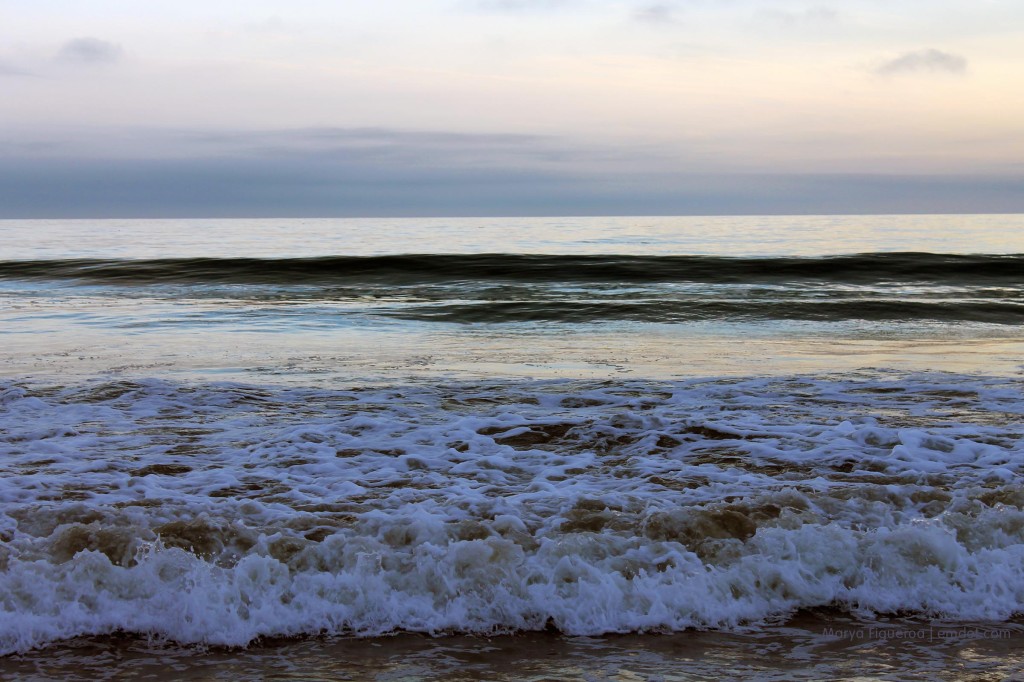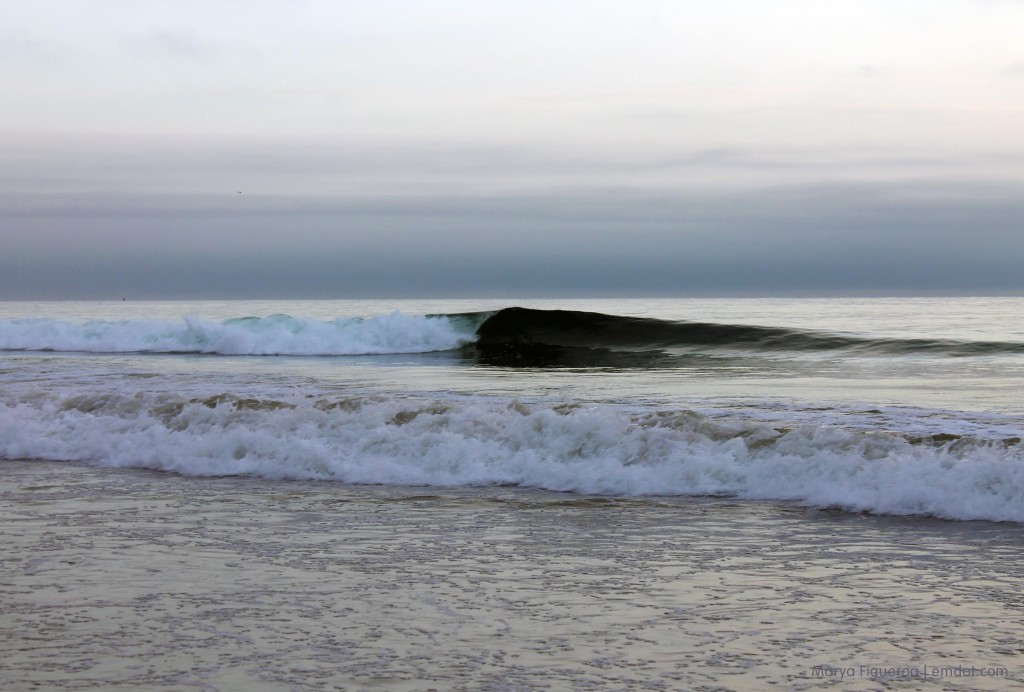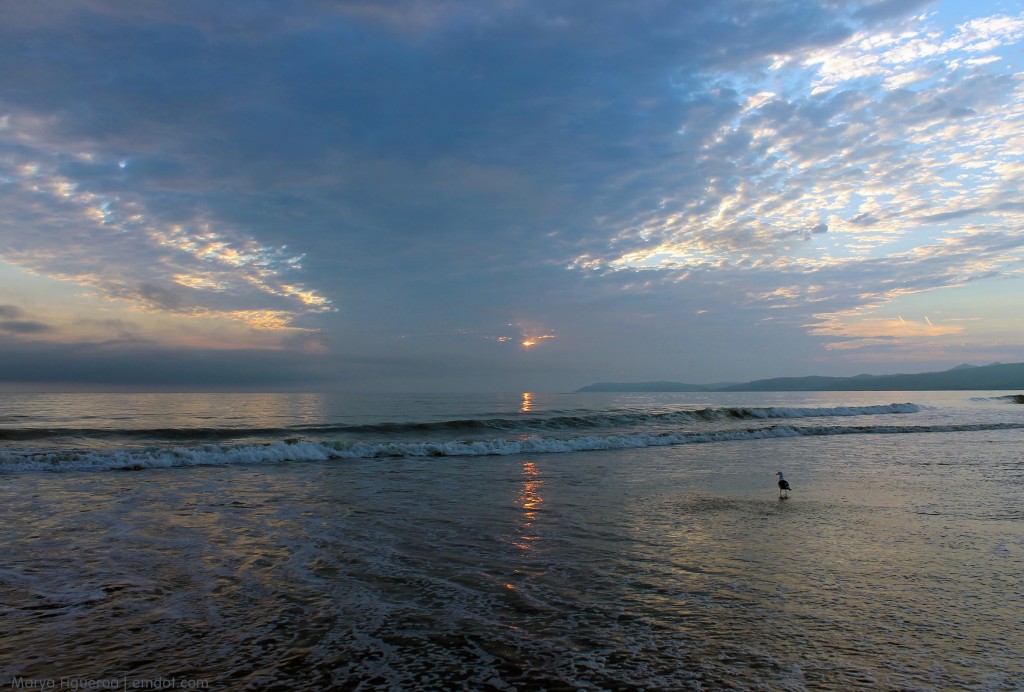 Steve made this (very short, seven-seconds) video of me on the beach. For me, this sums up the very essence of my Beach a Week endeavor.
How much do I love Beach a Week? To seaweed infinity, that's how much.