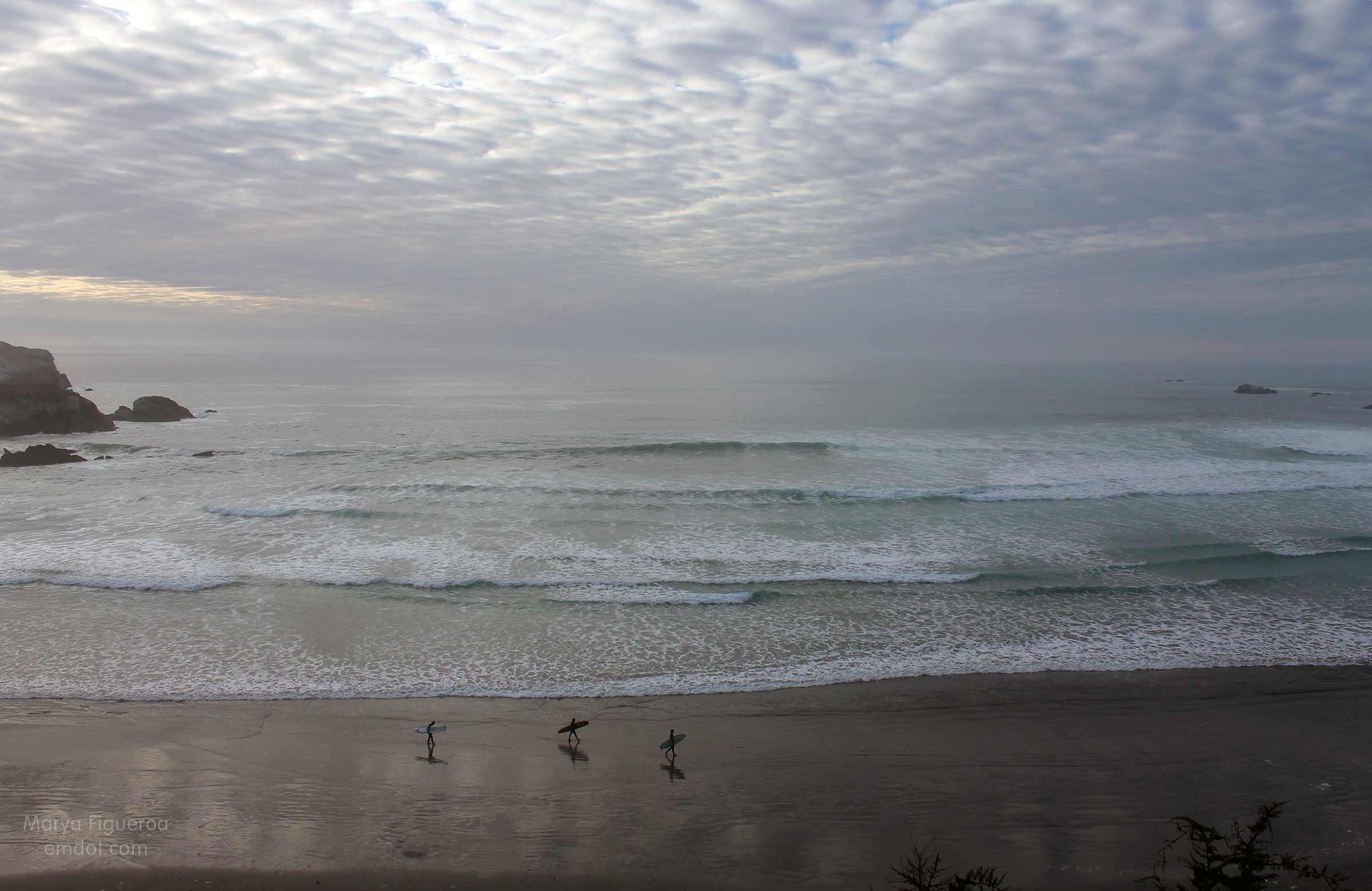 January 25, 2014. Big Sur Month 11.
Sand Dollar beach is at the south end of Big Sur, "across the street" from Plaskett Creek (my favorite camp ground). It's one of those beaches that changes dramatically with the tide and the seasons. Sometimes a wide expanse of sandy beach. Sometimes only rocks and bank.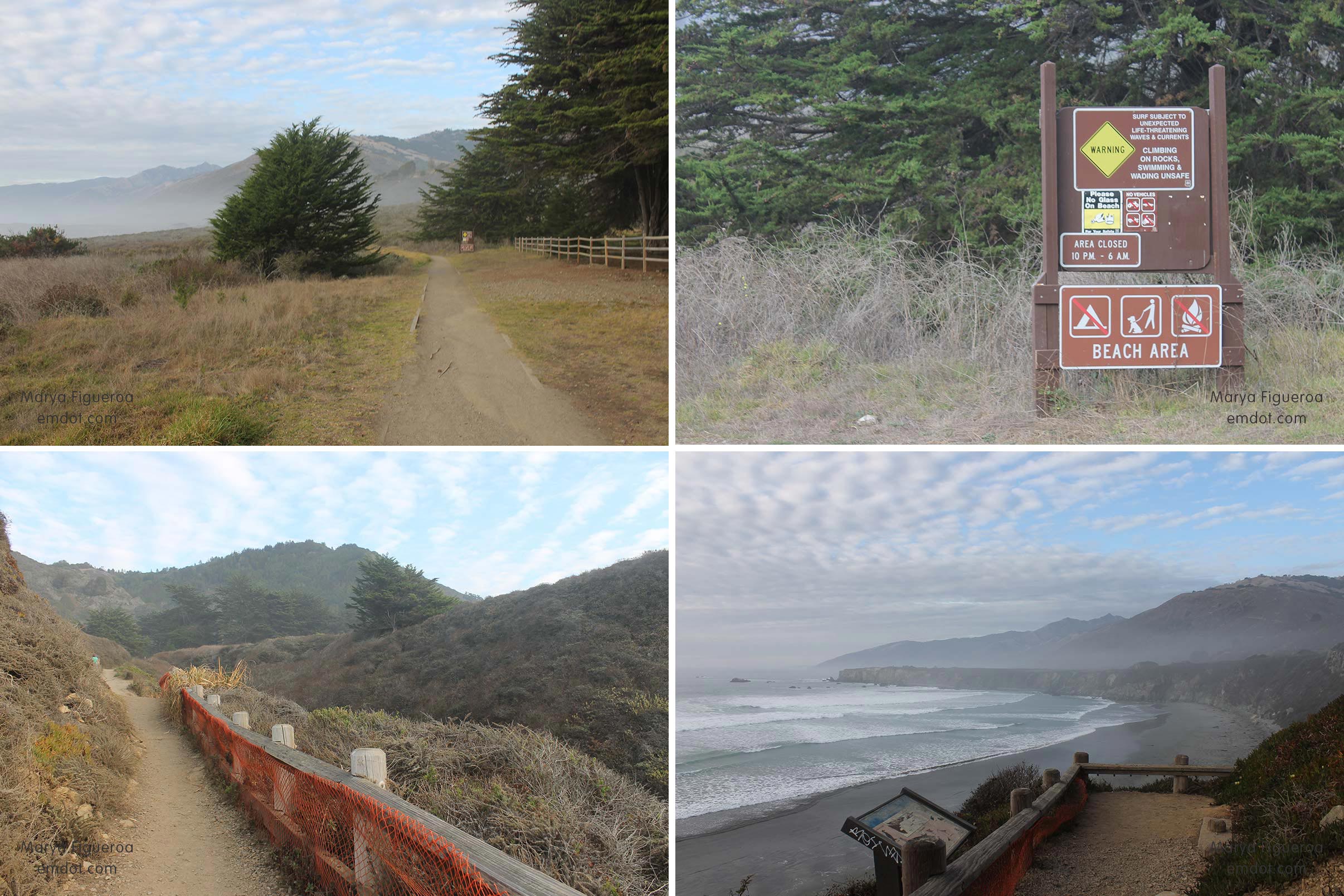 I added quotation marks to its proximity to Plaskett, because it's really the parking lot that is across the street. The beach requires a meander of a walk and steep stairs that take you down to the beach itself.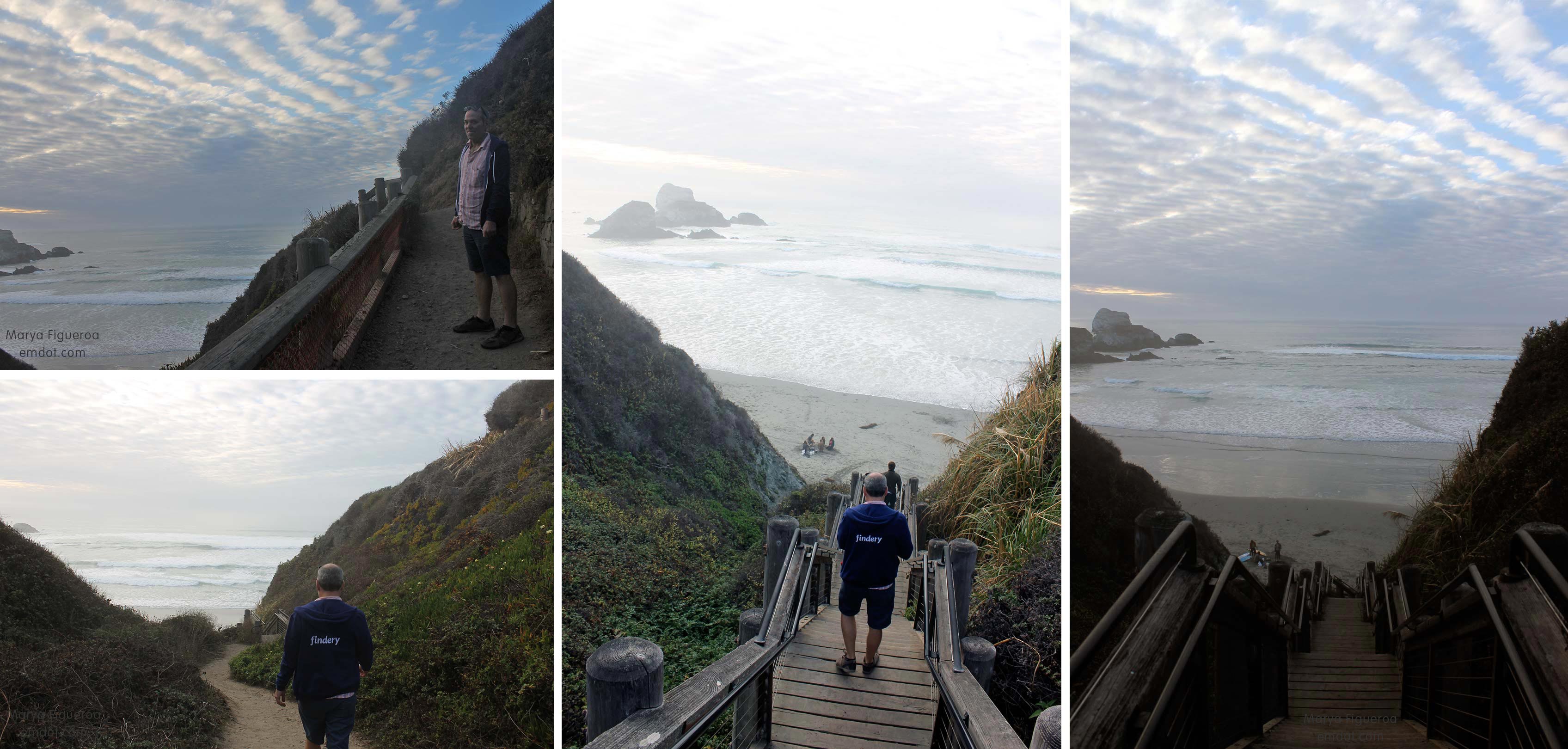 We caught it on a subdued day. Everything muted, quiet; muffled by the cloud cover. There was a sense of aloneness, even with others around you. The ocean and the clouds loomed large, creating a sense of smallness to everything else.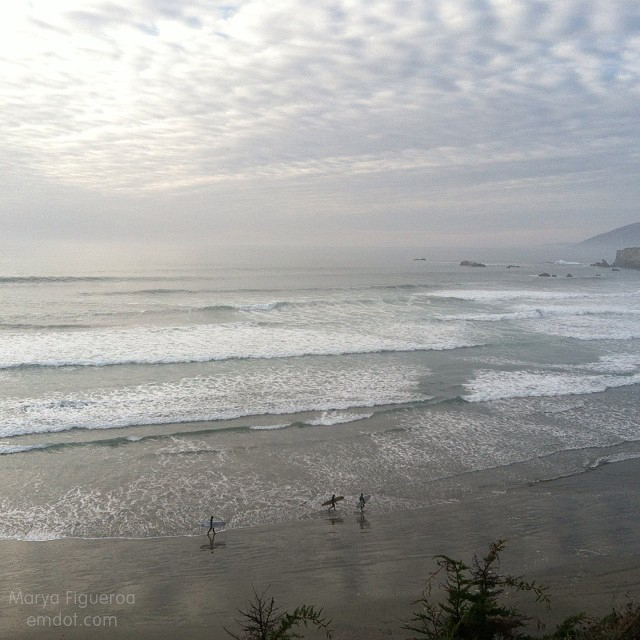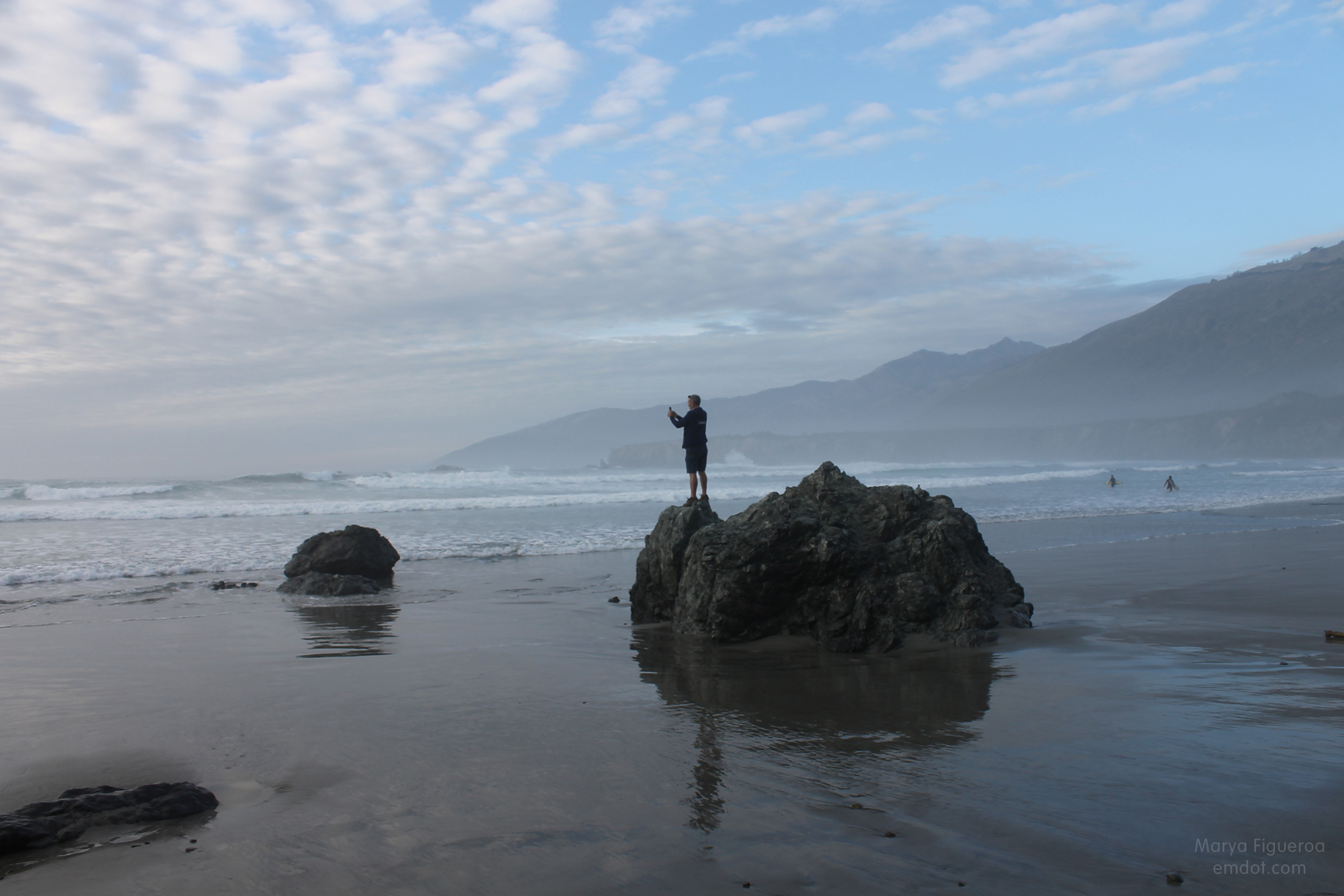 Steve and I took different beach routes. He perched on this rock, taking photos and making movies of the ocean and the waves. I walked south, underneath the cliff wall.
The south side of the beach — precariously rocky — was underdevelopment. A subdivision of cairns erected everywhere you looked, echoing the sea stacks in the ocean.