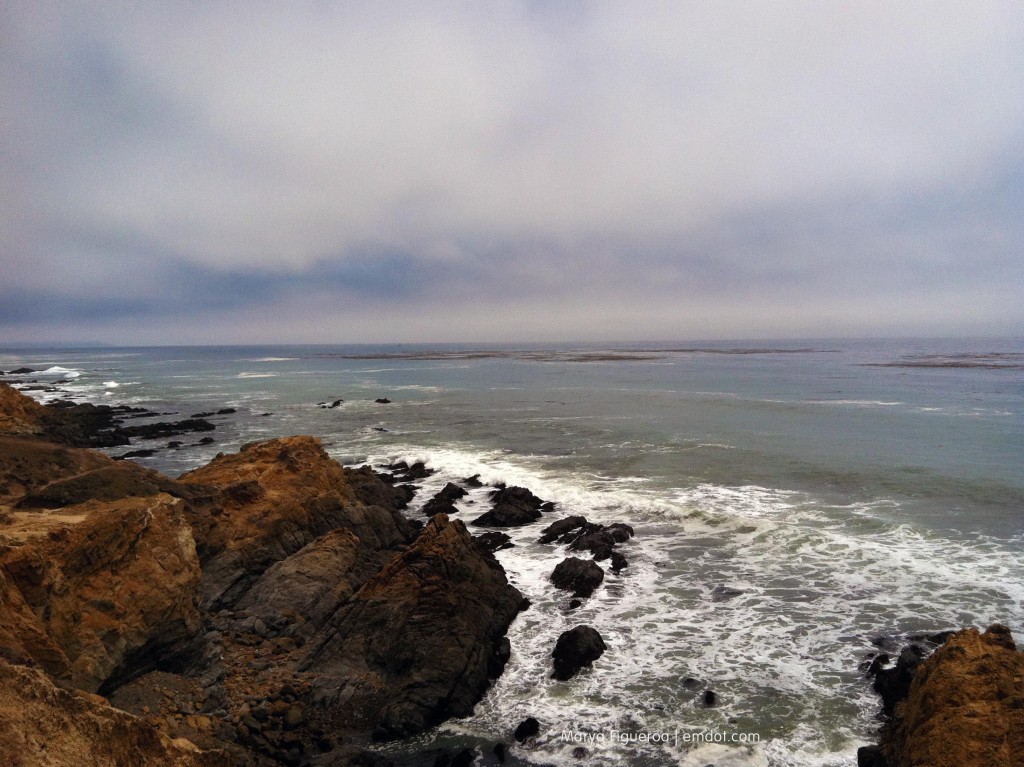 With a nice long walk and a mile or so of rocky shore, we turned the Harmony Headlands trip into both Beach and Hike a Week.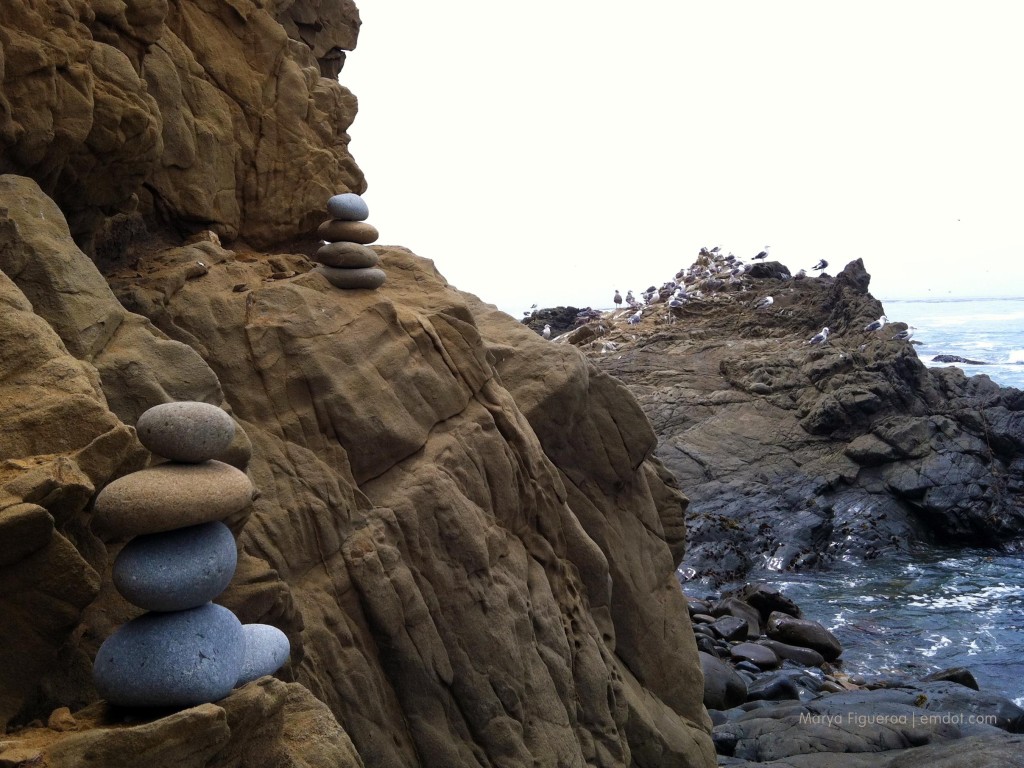 The little dots of birds you see in the air are swallows and they were going crazy. They've built their mud nests into the cliffs and were darting and swerving and gliding and swerving and darting and charging all over the place.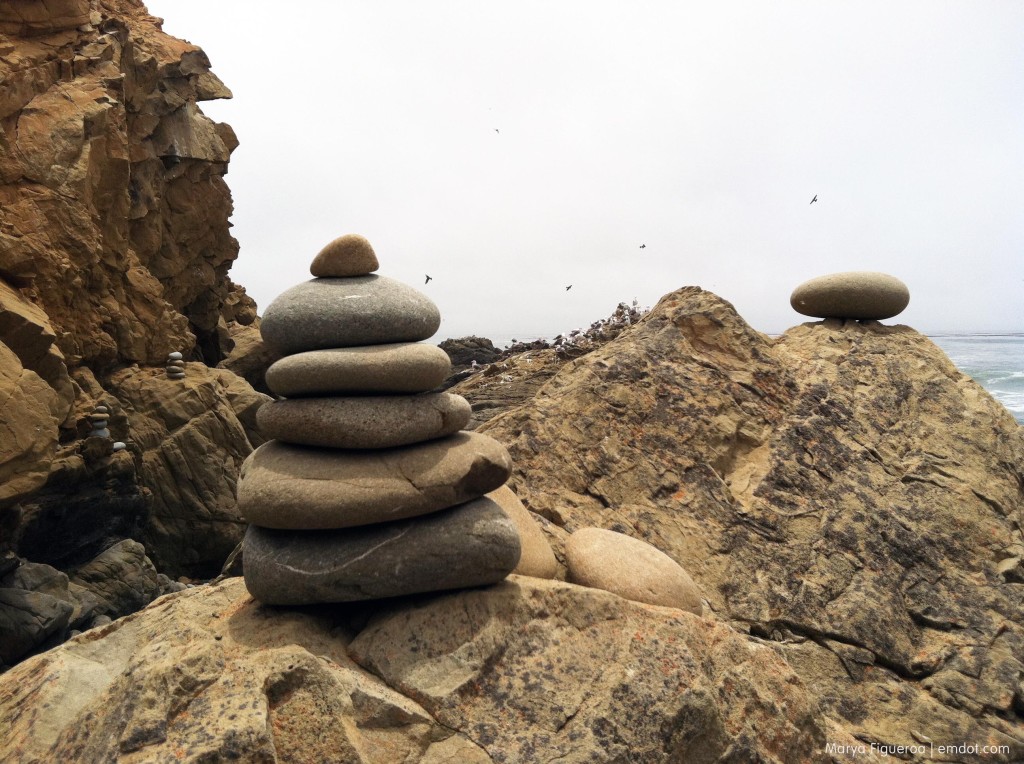 The waves were huge, by the way. South swell (Killers seemed packed). We saw five or so guys out just south of the Headlands, too (as well as three walking back the path, coming from the north), but at this spot the waves crash too close to the rocks. We both took a ton of video. I'll see if anything Steve took turned out. Mine didn't match the awesomeness of the moment.