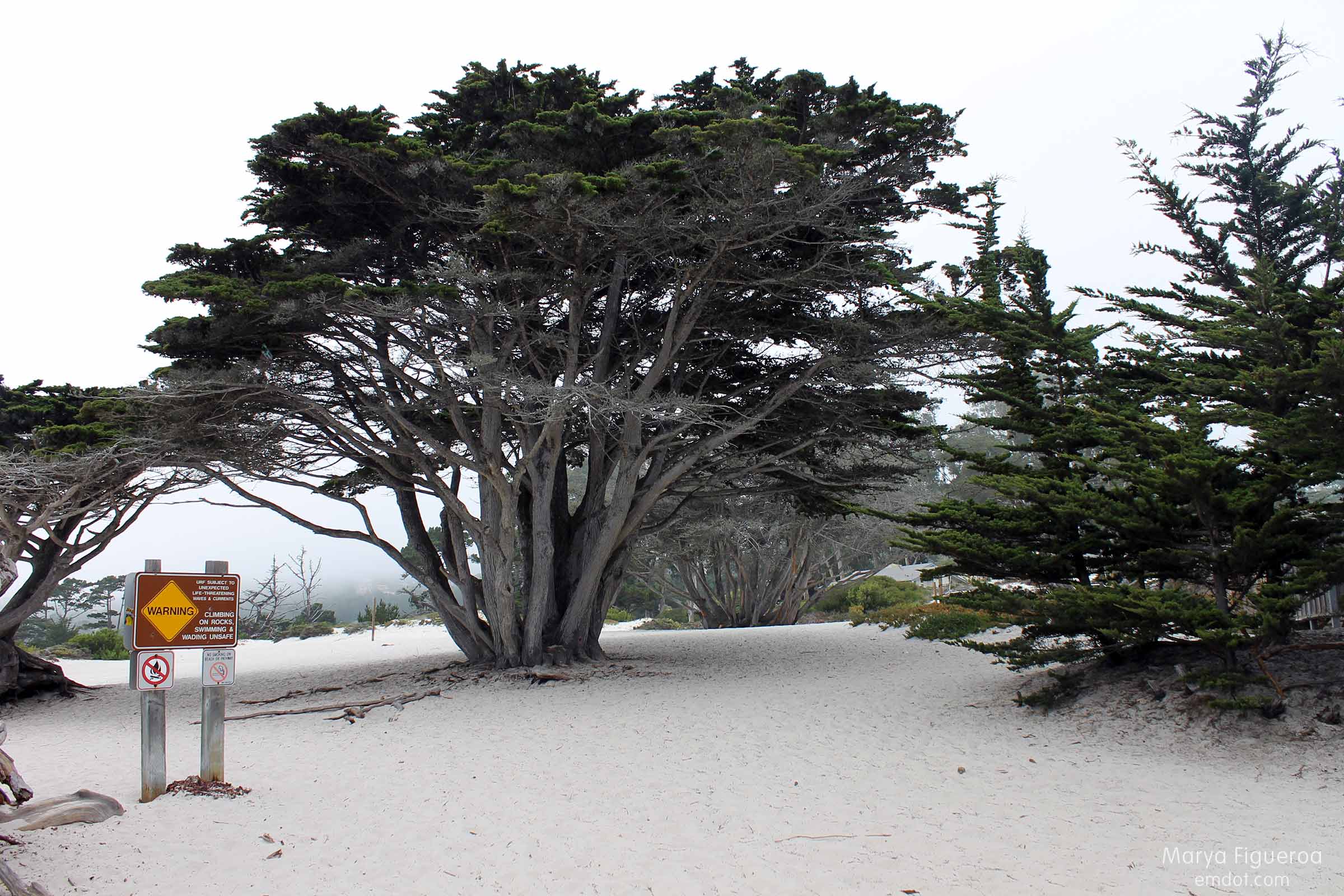 Week 27. Visiting Carmel was a spur-of-the-moment decision while my mom and I were driving up the coast. We were in Big Sur… driving along, admiring scenery, having great talks. It's like we didn't want the drive to end, so we kept driving. Past this beach, past that, over the Bixby Bridge. I think it was her idea to stop in Carmel to get a bite to eat.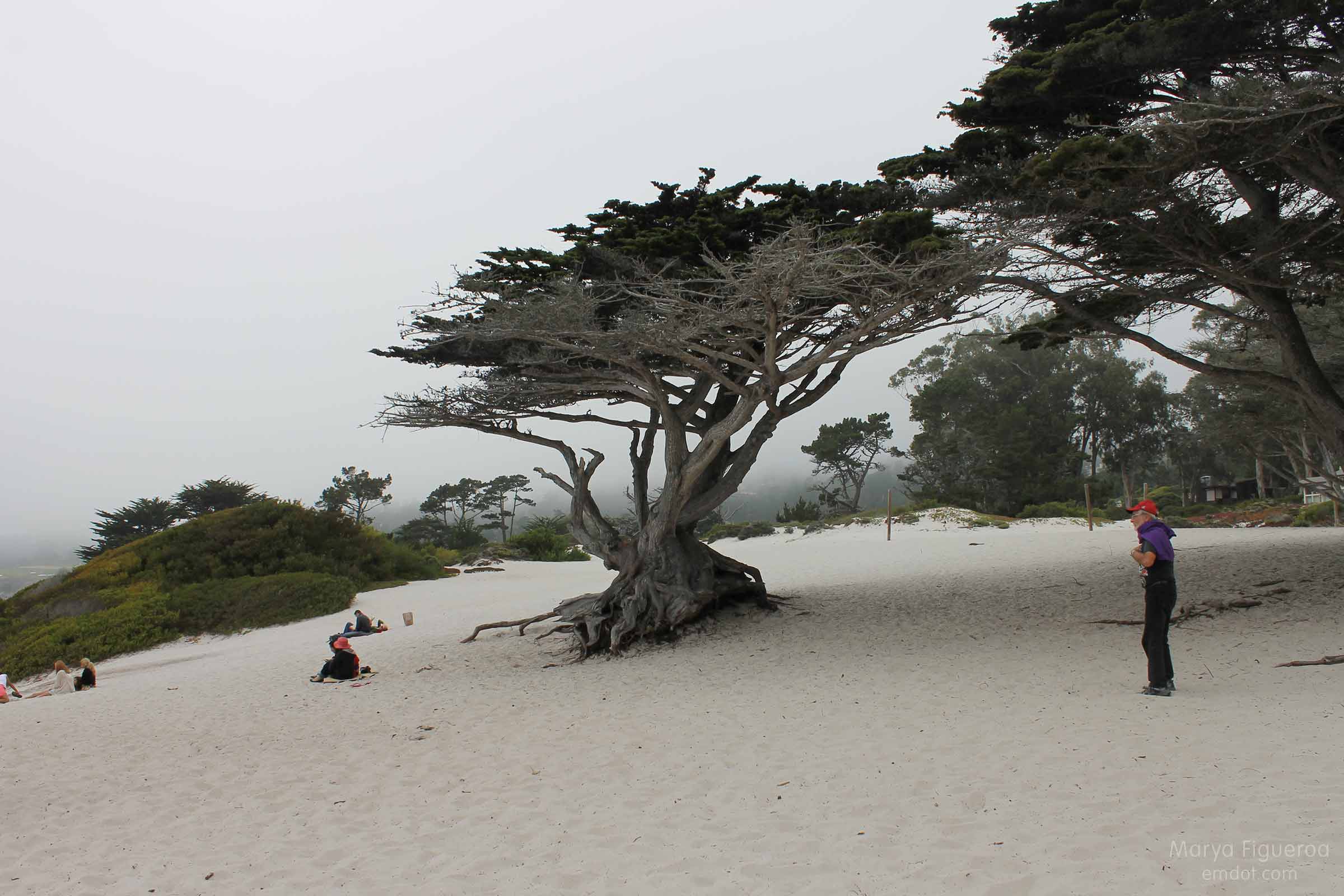 We didn't find the right place to eat. Everything seemed either too touristy or too spendy; we went to the beach instead and were immediately charmed by the iconic Monterey Cyprus trees that have charmed thousands before us.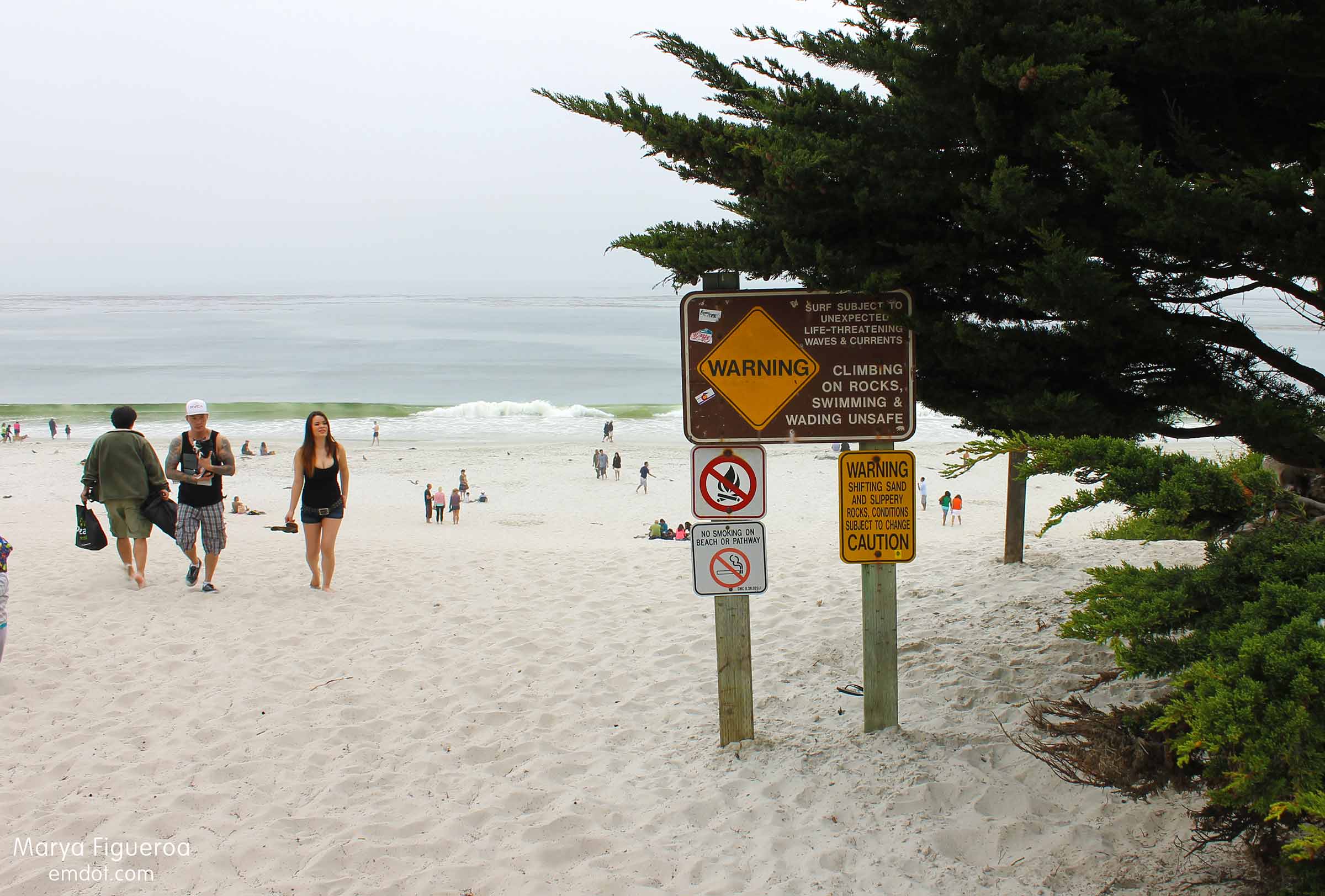 I have an old friend whose parents own a house on 17 Mile Drive, so there was a short time in my life where I visited Carmel semi-frequently. Yet — I had never been to this beach which seems odd in hindsight. This is such a famous destination.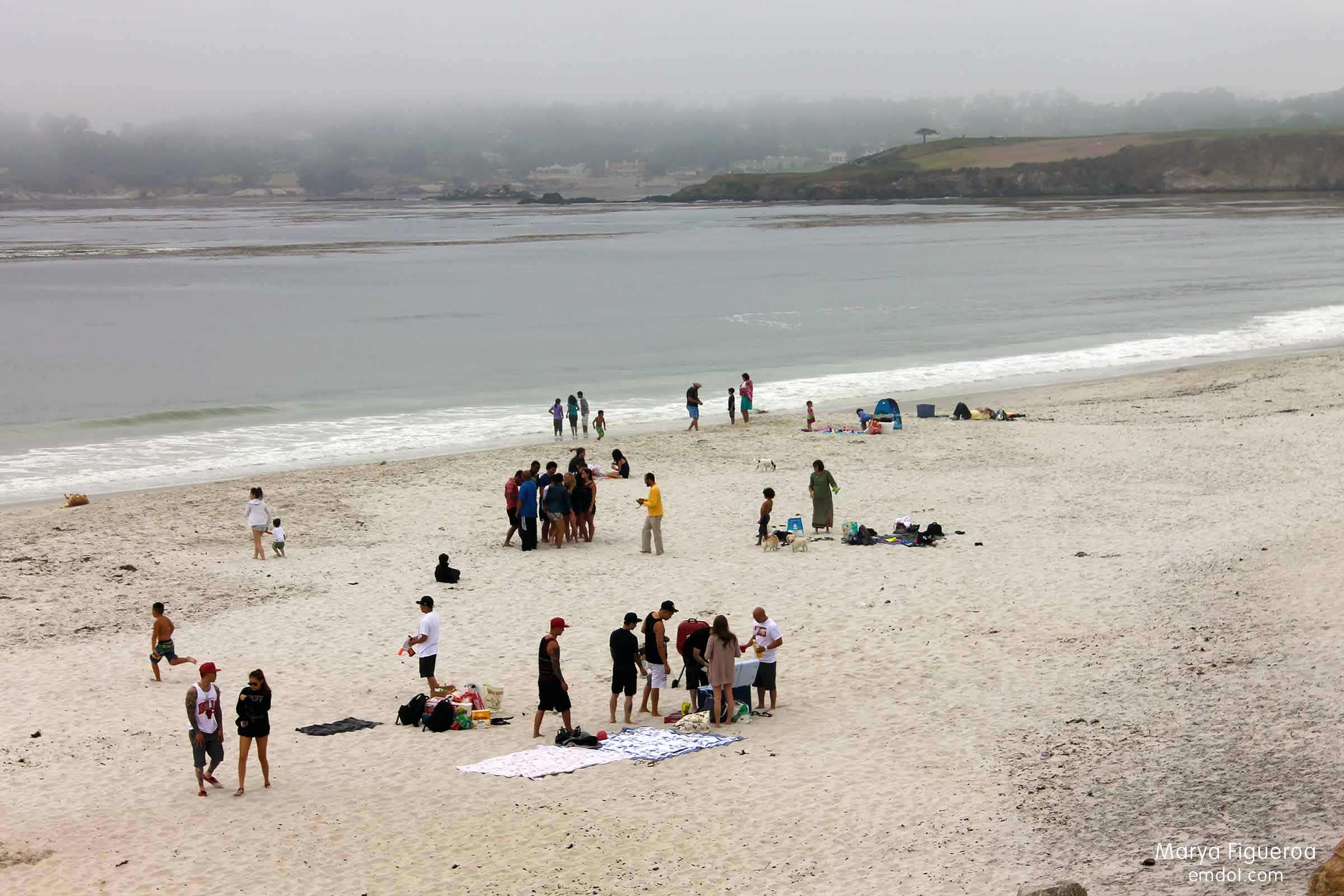 The beach itself was packed despite the fog and chill.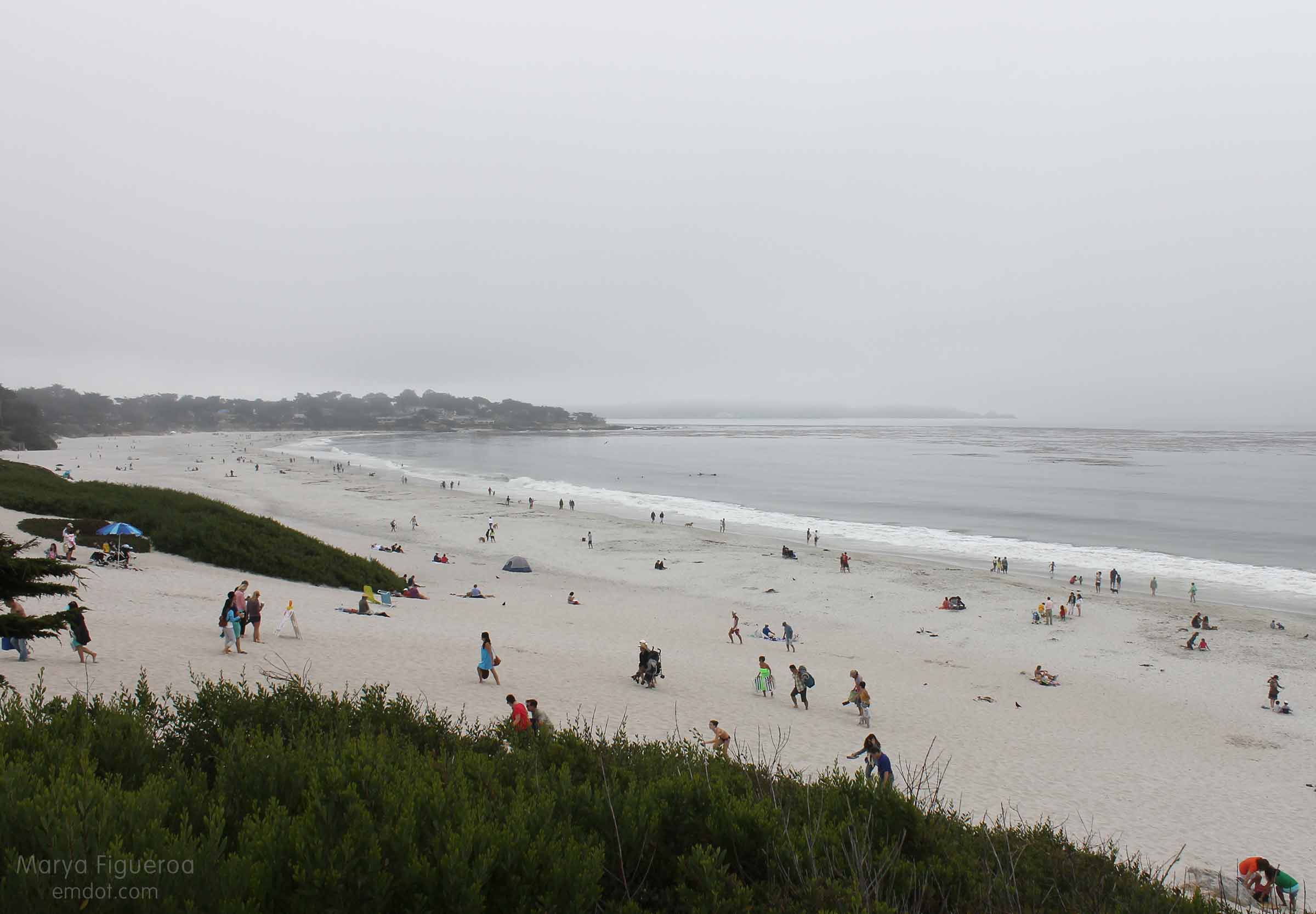 The white, fine sand; the gorgeous view: the whole thing does live up to its reputation.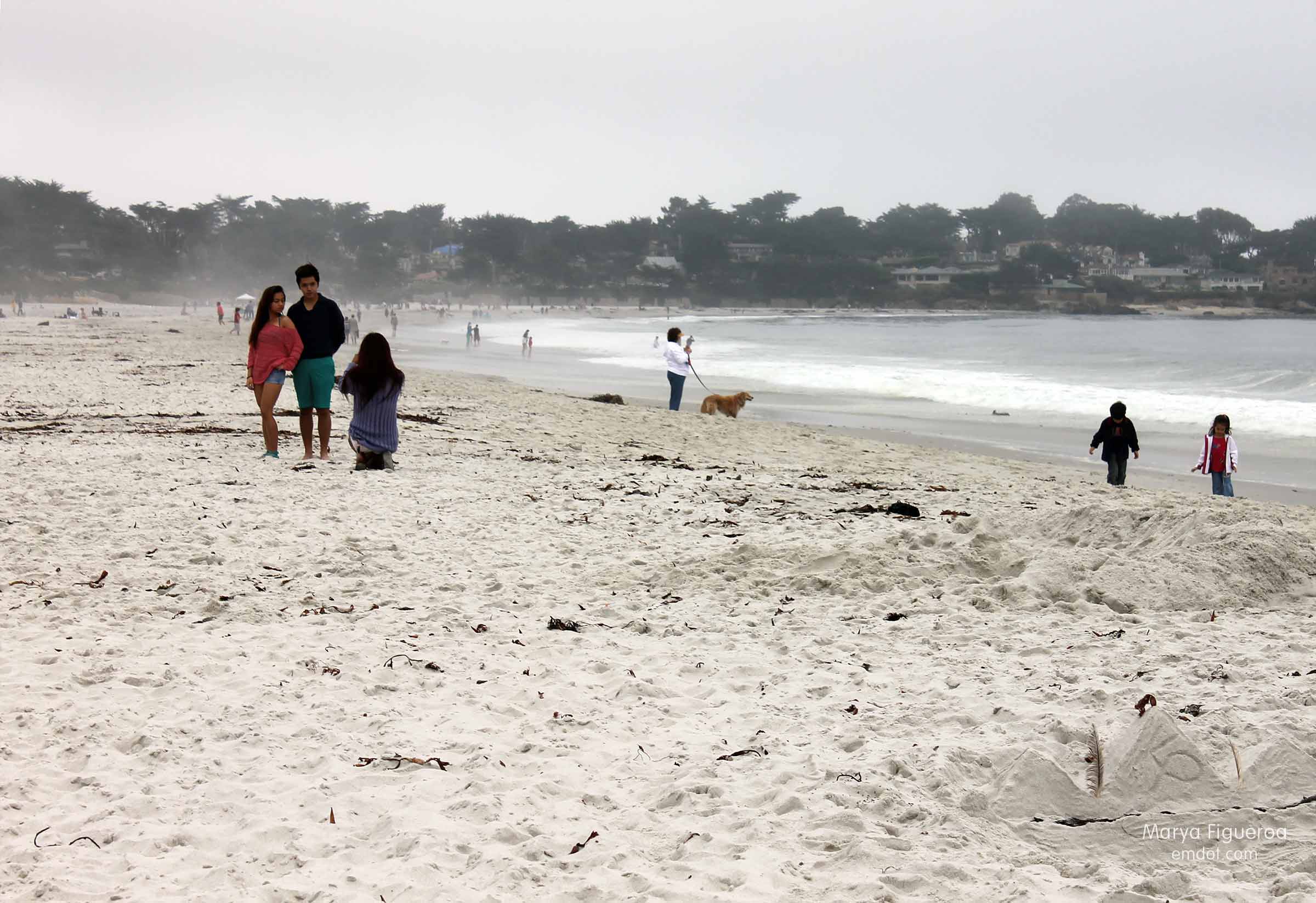 I wondered if there was one local on the beach or if it was strictly a tourist spot.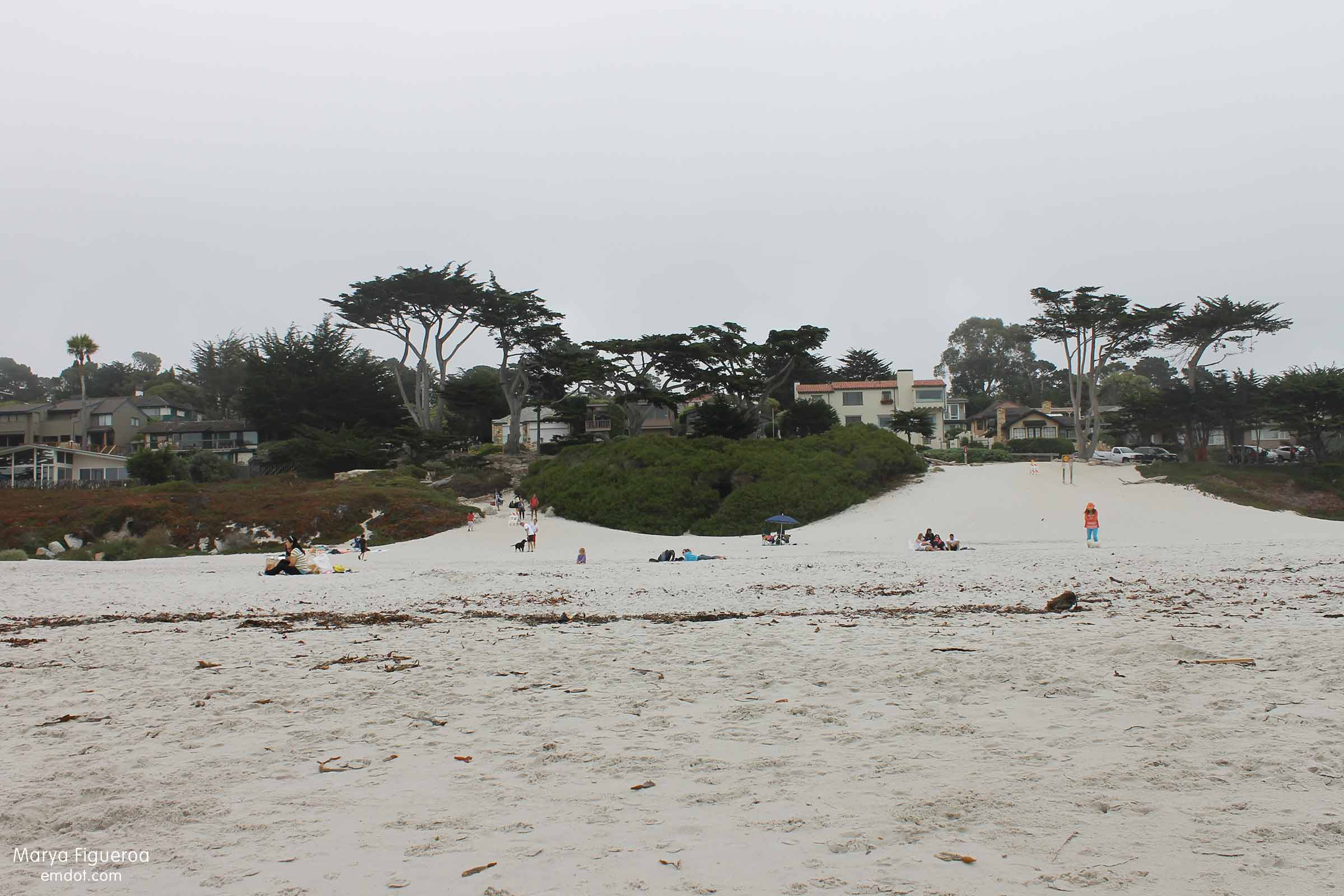 I wondered who lives in these houses and if they get annoyed by the traffic and constant commotion? Obviously, I would not be the right person to live in one of them. (And now, weeks later, writing this post I wonder if they are vacation rentals for wealthy foreign tourists.)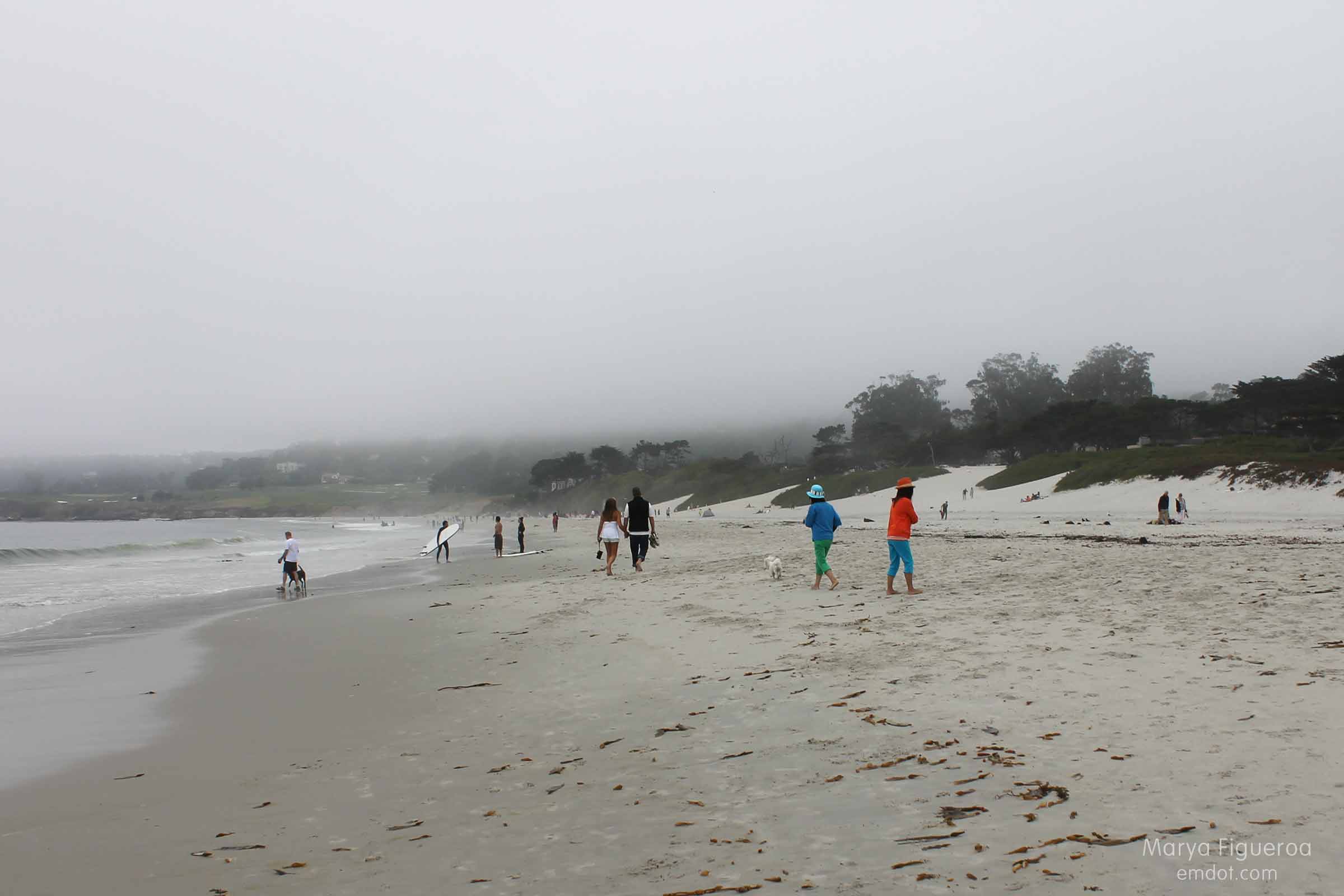 We walked the length of the beach, chatting and taking photos.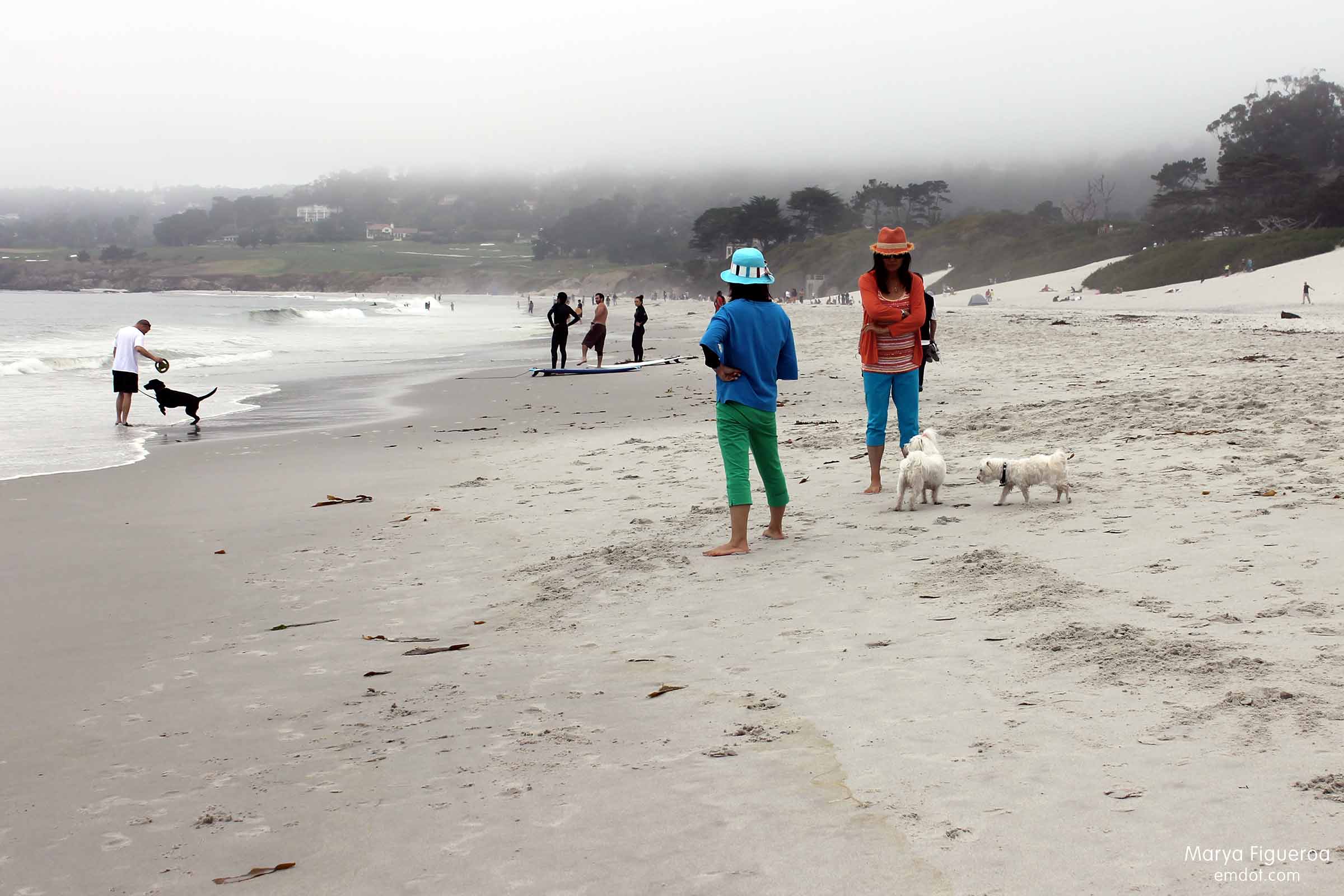 These two women were my favorites that day. Maybe they purposefully dressed alike. Maybe it was happy coincidence? Even their dogs matched. Where did they come from?
Mom and I left Carmel still hungry. We got back on the 1, heading south, looking for the perfect place to eat. And we found it: Big Sur Bakery. Couldn't have been better and I all-caps HIGHLY recommend it. That post is to come.