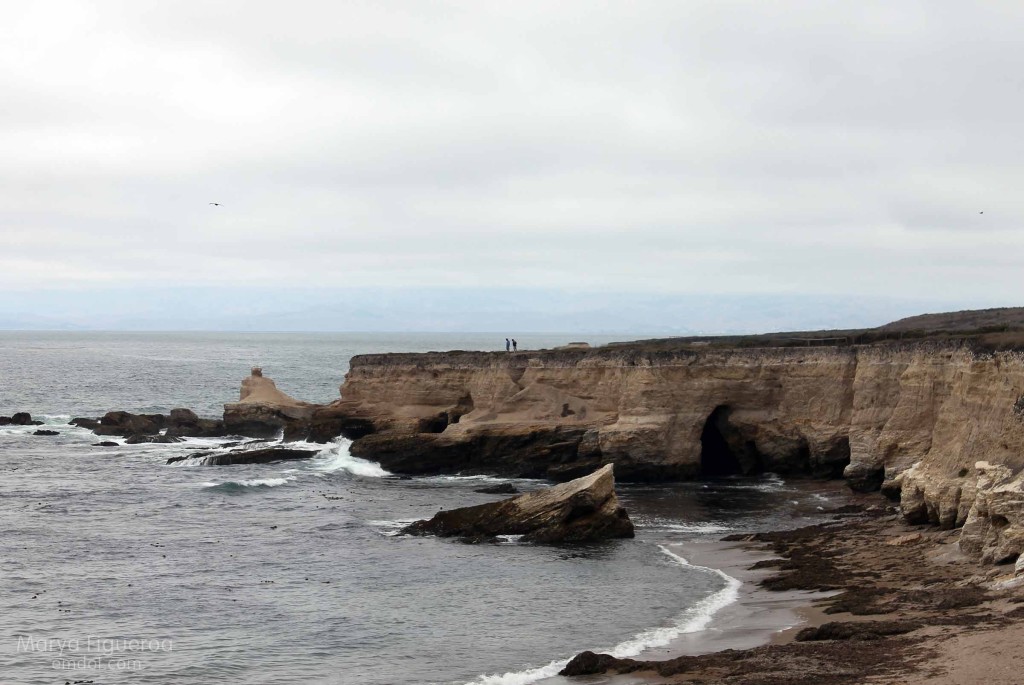 Week 20. August 4th. Point Buchon is at the southernmost tip of Montana de Oro state park, but is run by PG&E (they own the property). It's only opened a few days a week and only for a few hours at that. You have to sign in at a kiosk with your id, address and the like. We got there late and only had 45 minutes to tromp out to the point or to the sink hole. We hustled off wanting to get the most in as we could.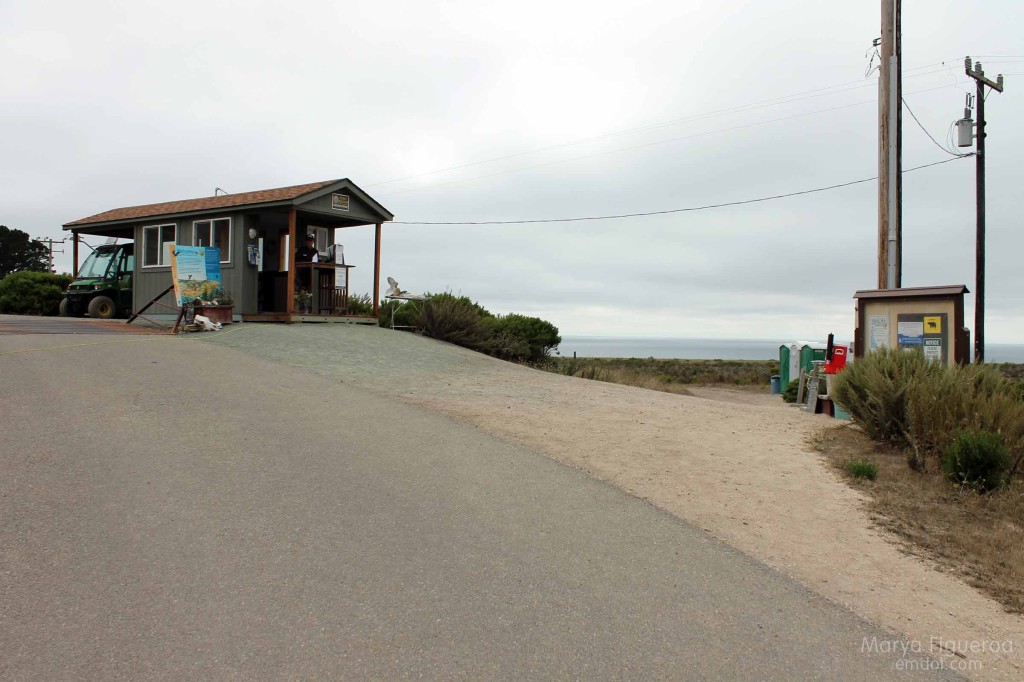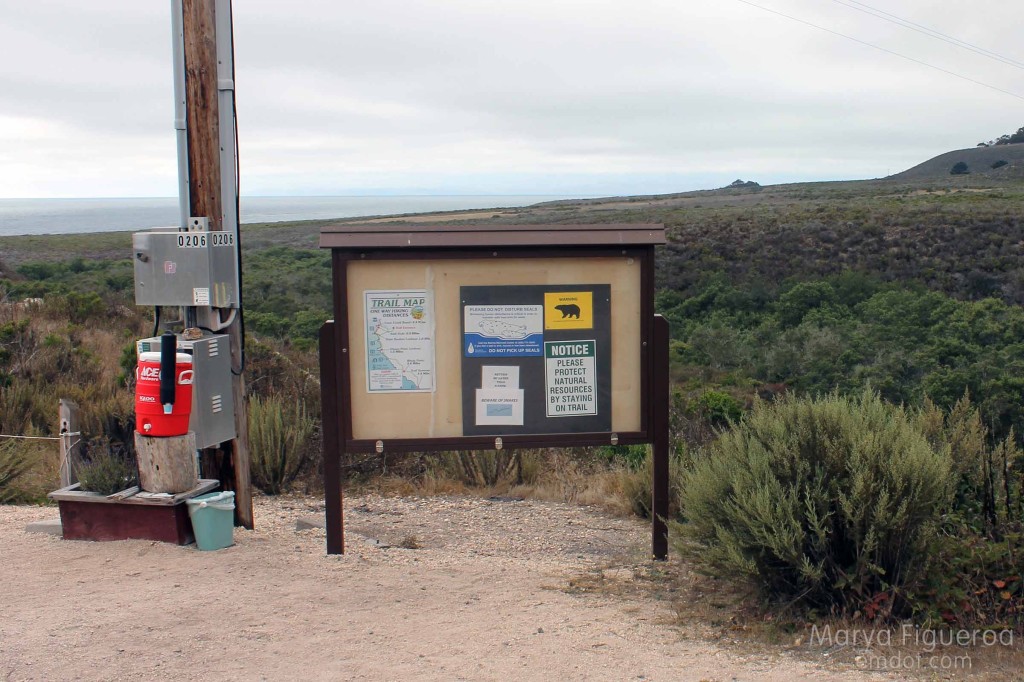 Is it bad to say it's not my favorite hike in MdO? It's flat. It's a bit barren. It's probably better in the spring time. But it was still nice to be outside, to be there, to see the birds, and to get some exercise.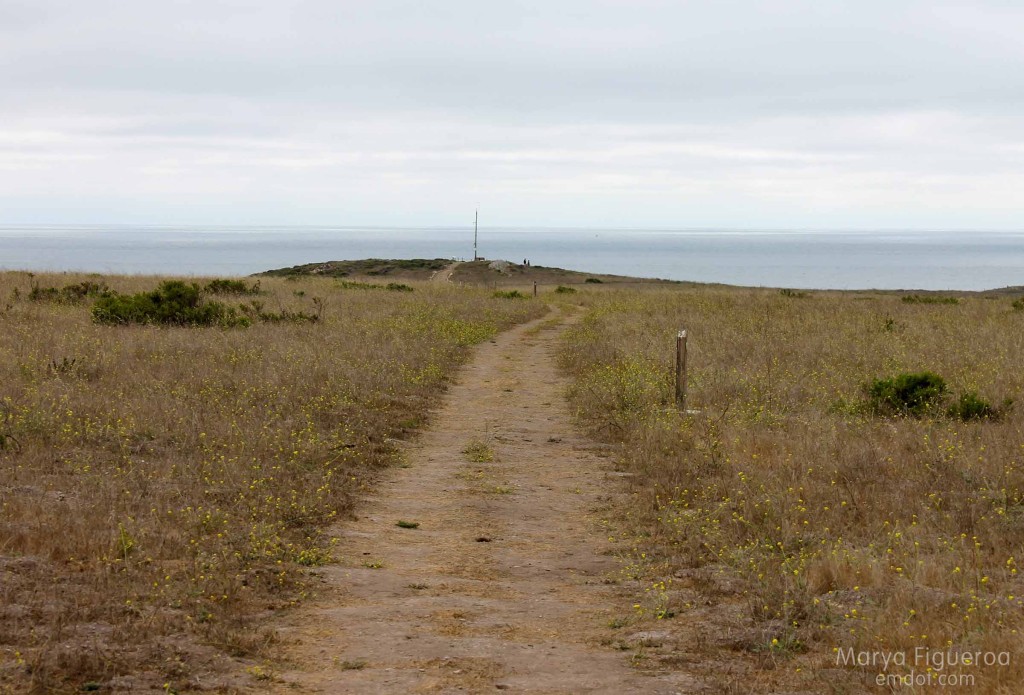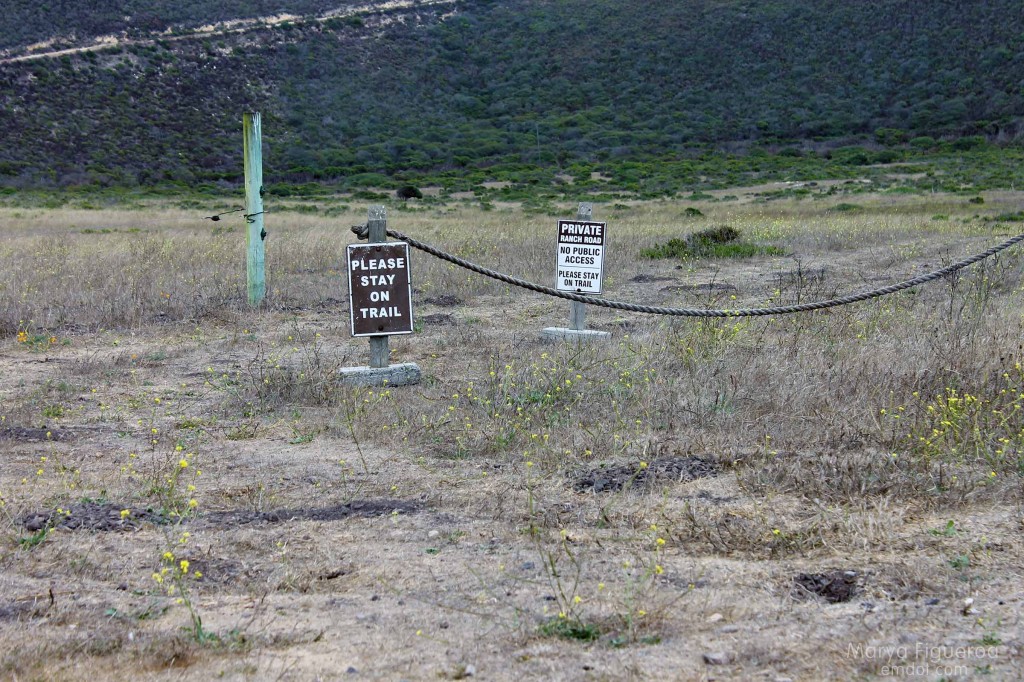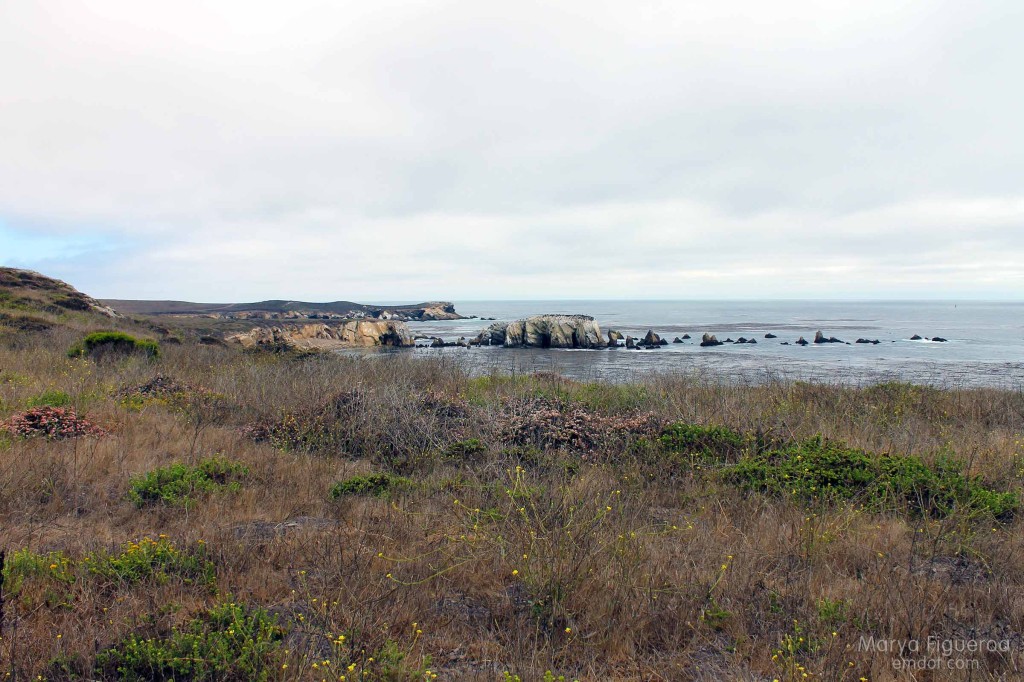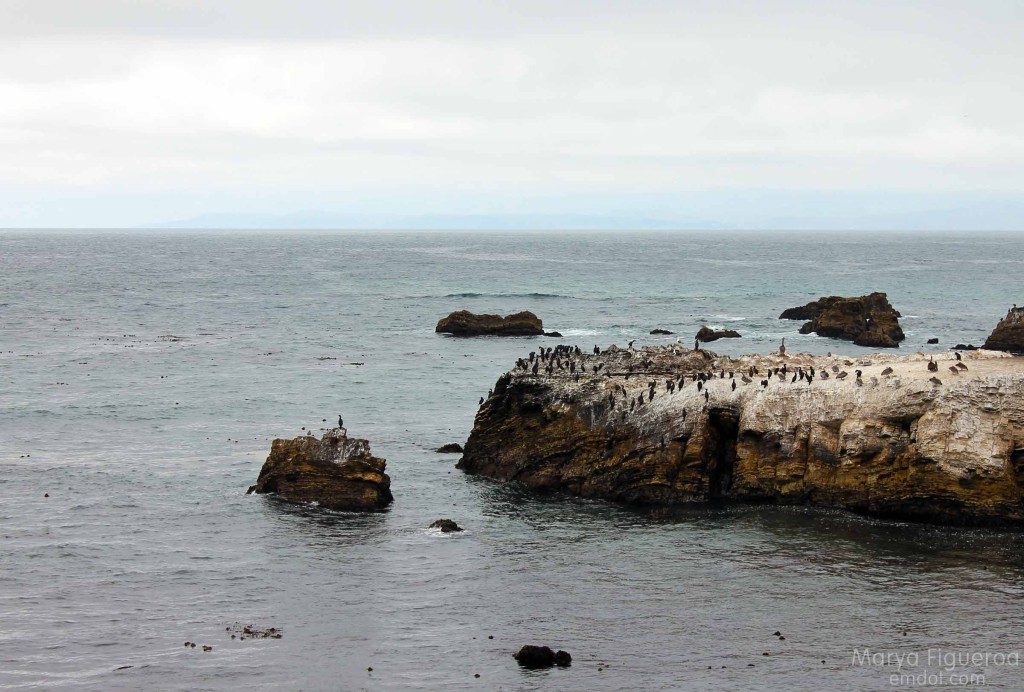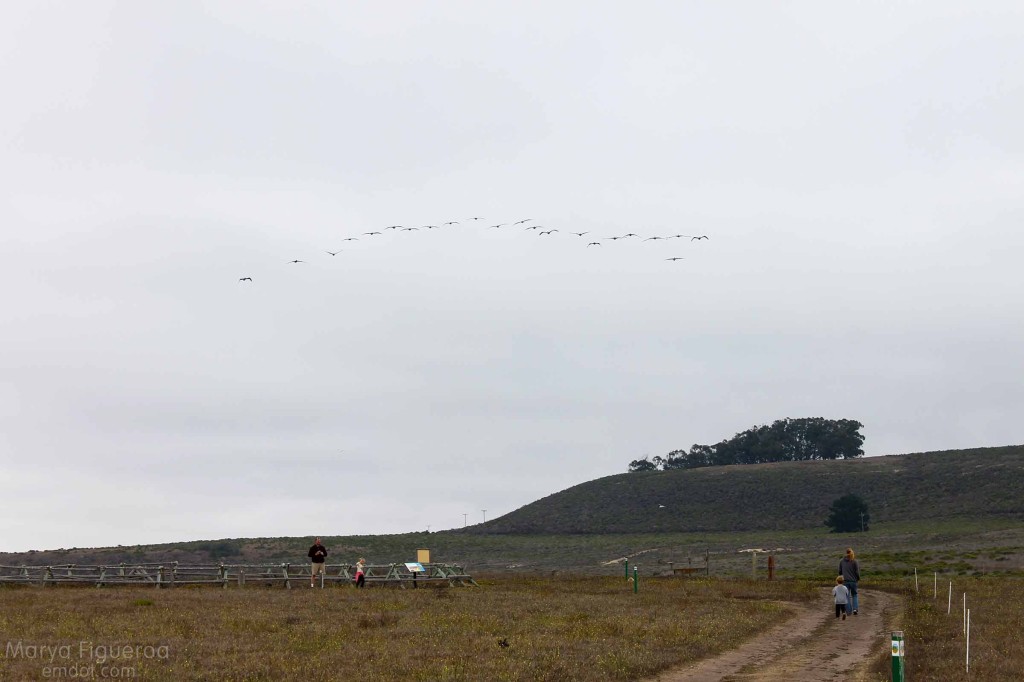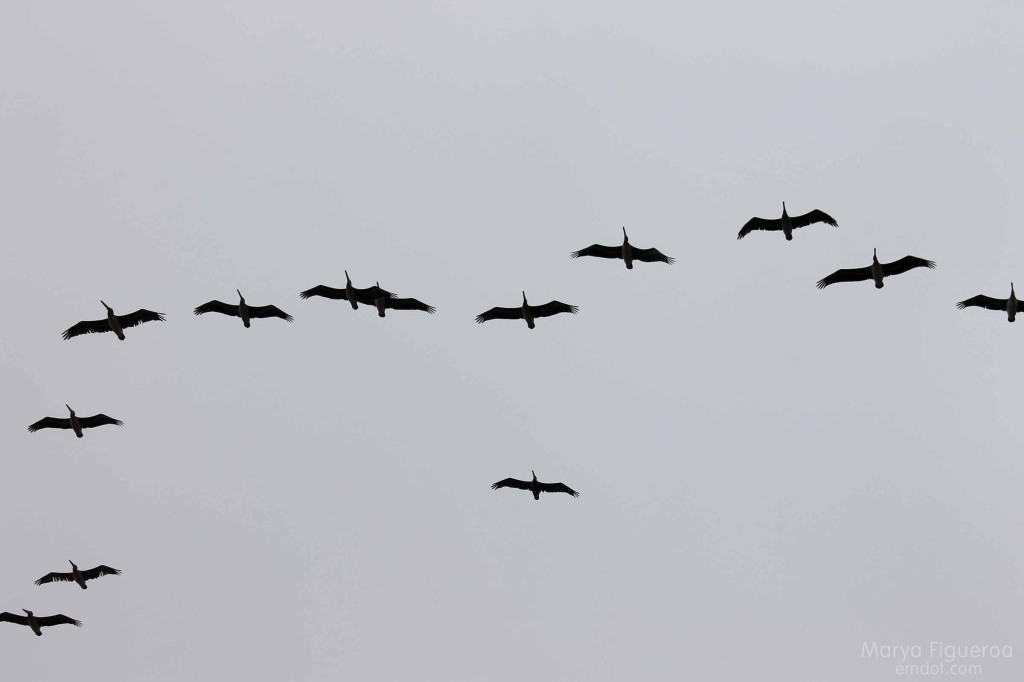 The sink hole used to be a cave until its roof caved in. I don't know what you would call the "roof" that remains to the cliff…. Is this a natural bridge? I'm not sure. But it seems to be slowly eroding away as well. Some day (in our time?) this will be a cove.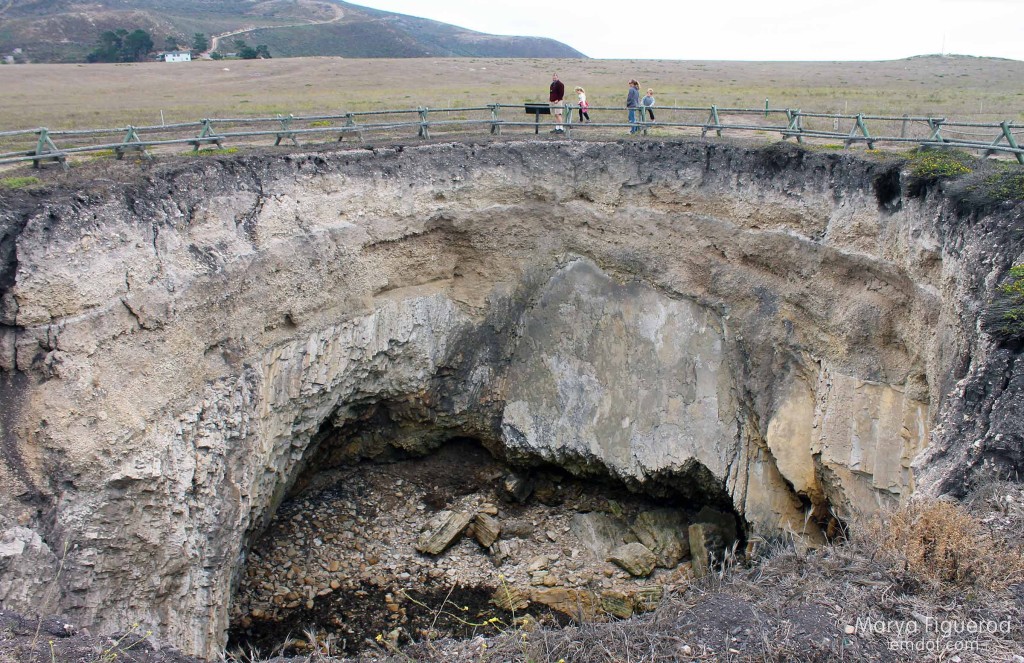 In the image below I'm standing at the westernmost part of the sink hole, looking towards the MdO Bluff Trail. The beach is still part of Point Buchon, but the cliff above it is Montana de Oro proper.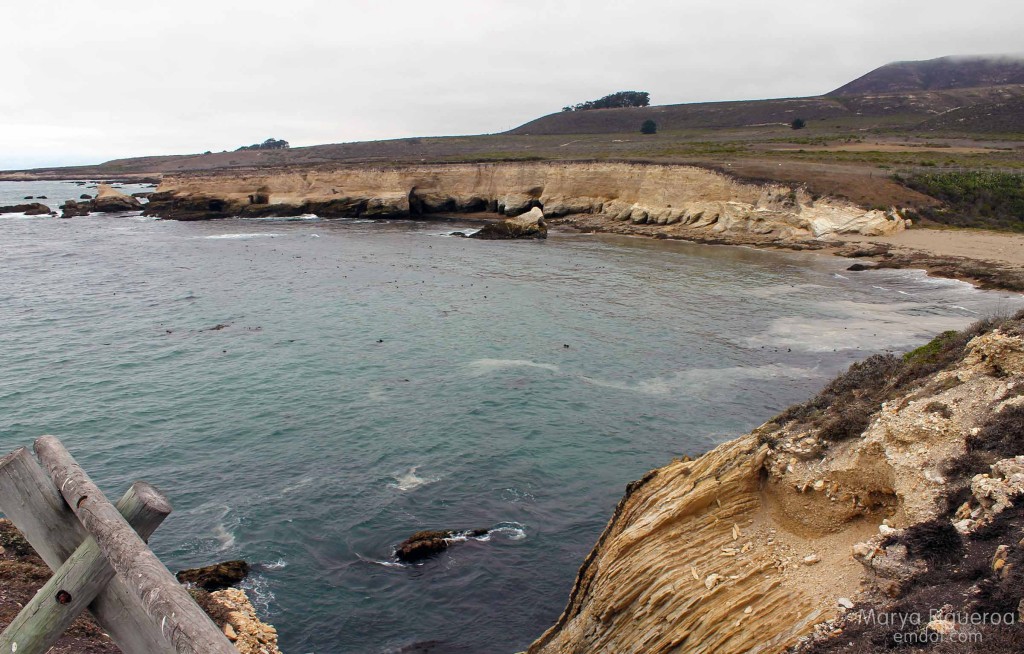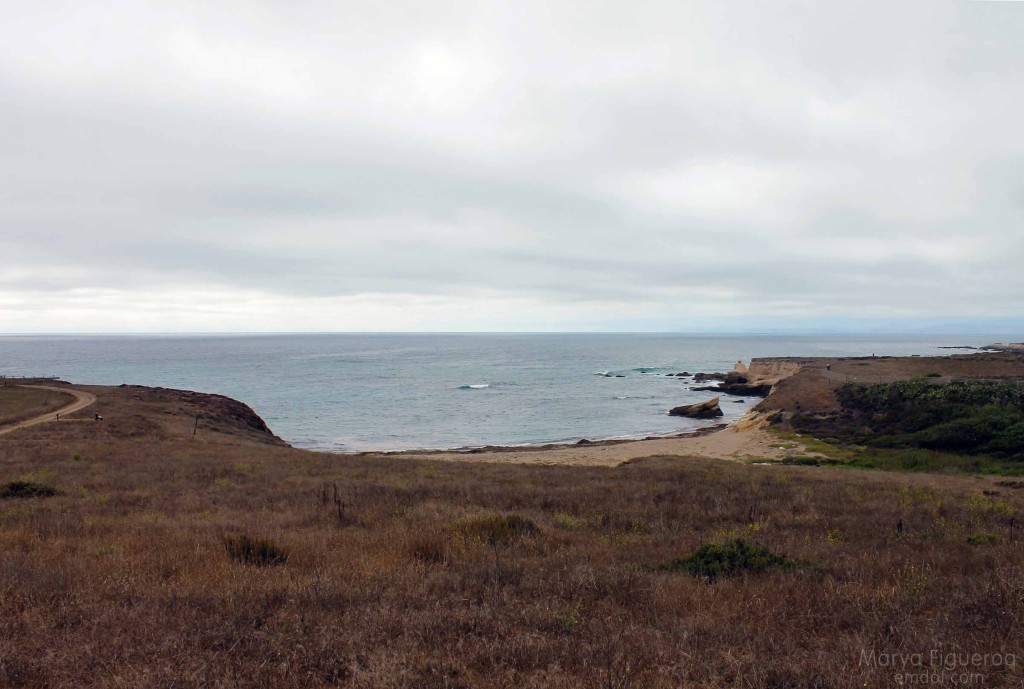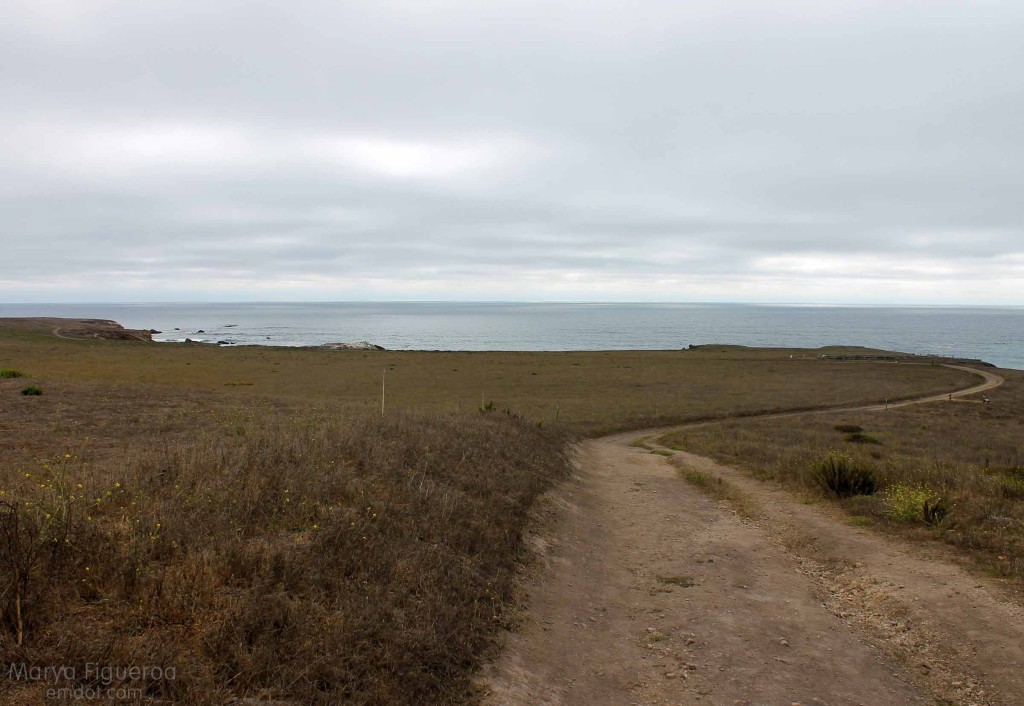 After our hike (we got back just in the nick of time), I still needed 2500 steps to make my FitBig daily requirements, so I talked Steve into doing a little of Coon Creek. Coon Creek is the lushest part of MdO, riparian and dense in foliage. Or it was. There was a (controlled?) fire that took out the lush trees leaving burned out bark and bare hillsides.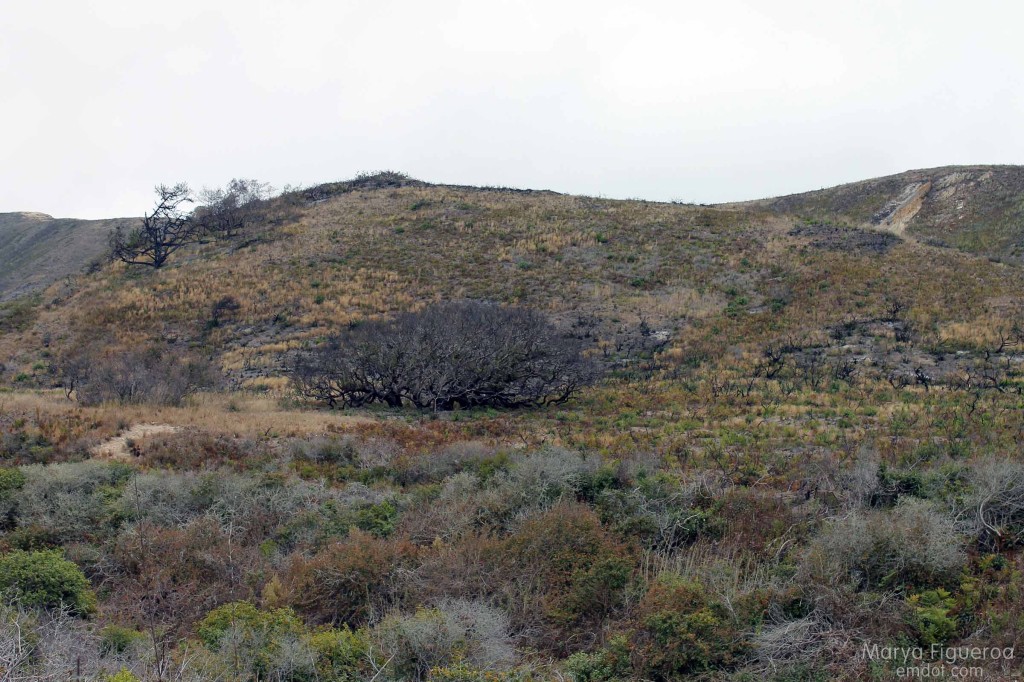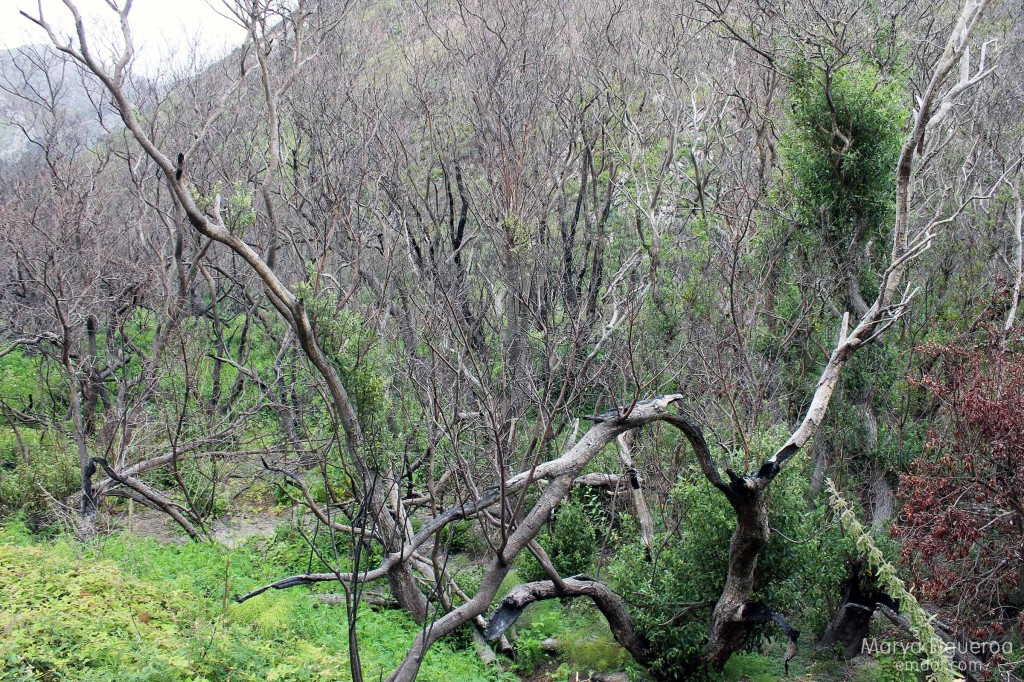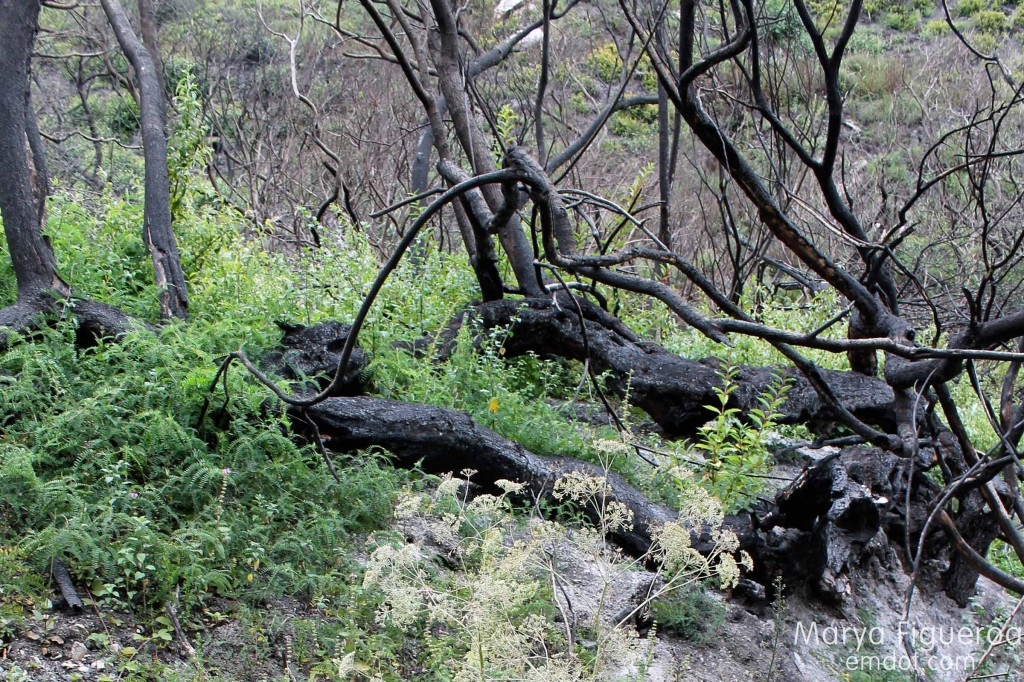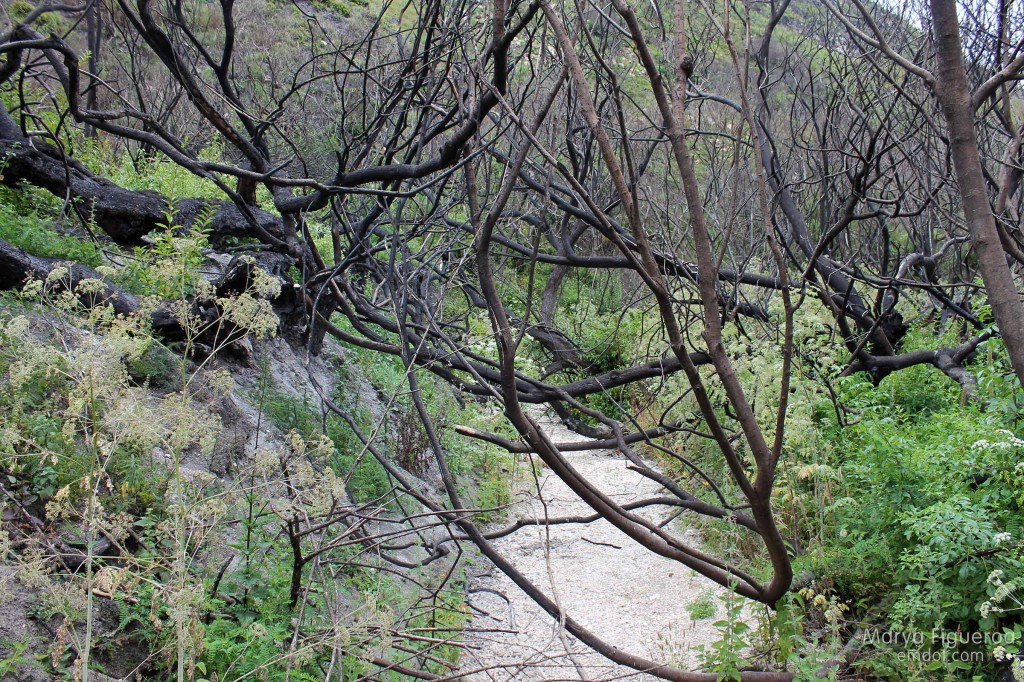 It will be interesting to see how the vegetation comes back in the months and years to come.
On our way out we were so wowed by the sight below that we pulled over to take a quick pic.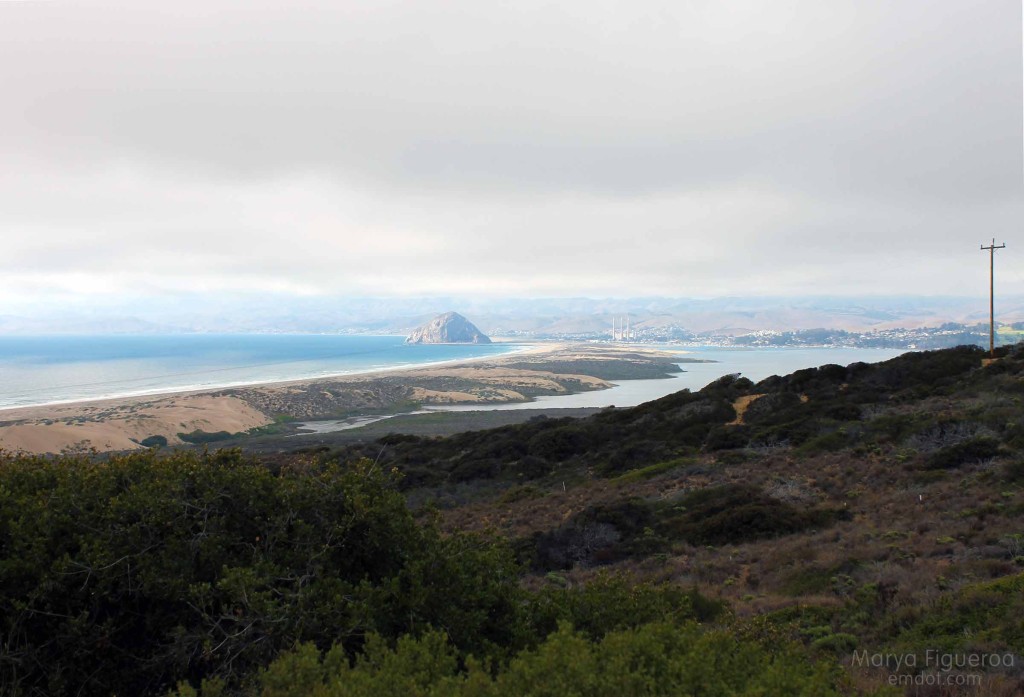 This made an impression on Steve, I think, because walking the sandspit from MdO to the rock and back became his mission and you will see it featured in an upcoming blogpost. A hike and a beach in one. I hope you'll be back to see it.