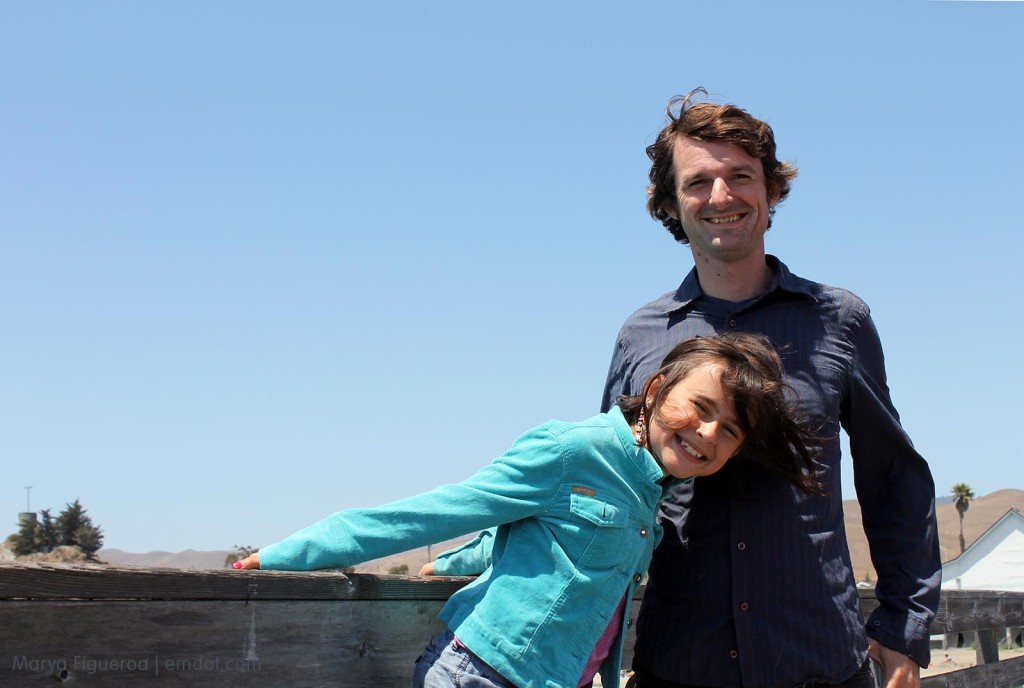 Week 18. July 6, 2013. Fourth-of-July weekend was fun and packed. Big, annual third-of-July party with the Kallals; big, annual fourth-of-July campover with the Kormans (pics to come); and a visit with Steve's friends from Austin. All of it was fun.
The Austin-ites (Nathan and Nadine) were up for Beach-a-Weeking so we headed north. The goal was Elephant Seals, but we stopped in Cayucos first for lunch (fish tacos at Duckies) and then a walk on the pier.
We'd been out there for ten minutes or so when I heard Nadine say "They're going to jump!" and I turned just in time (and with camera in hand) to catch a backflip…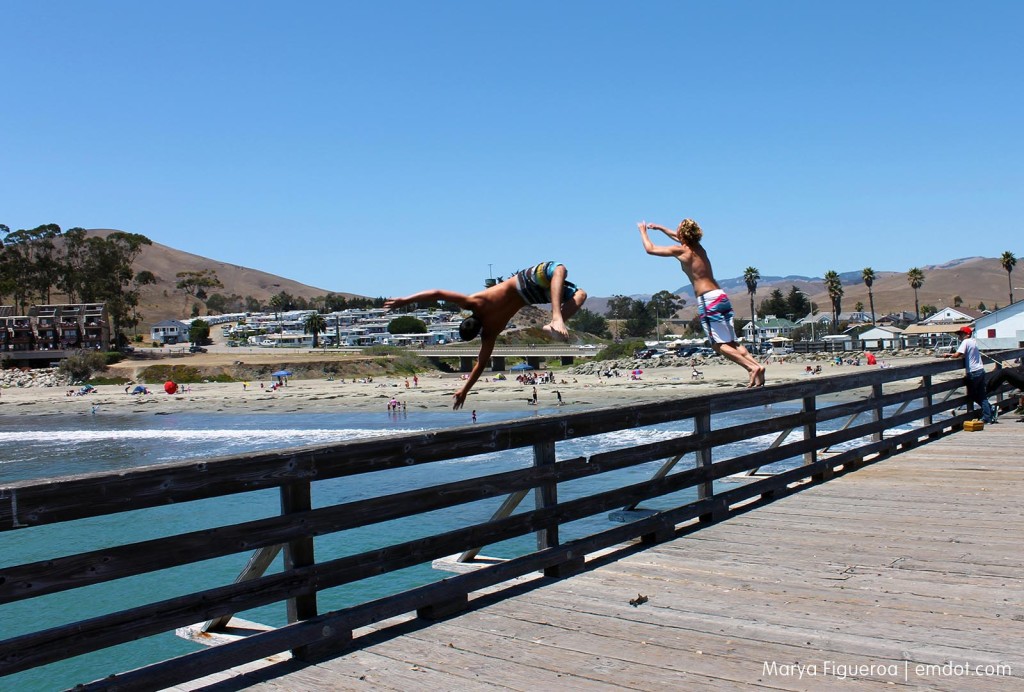 And a gainer…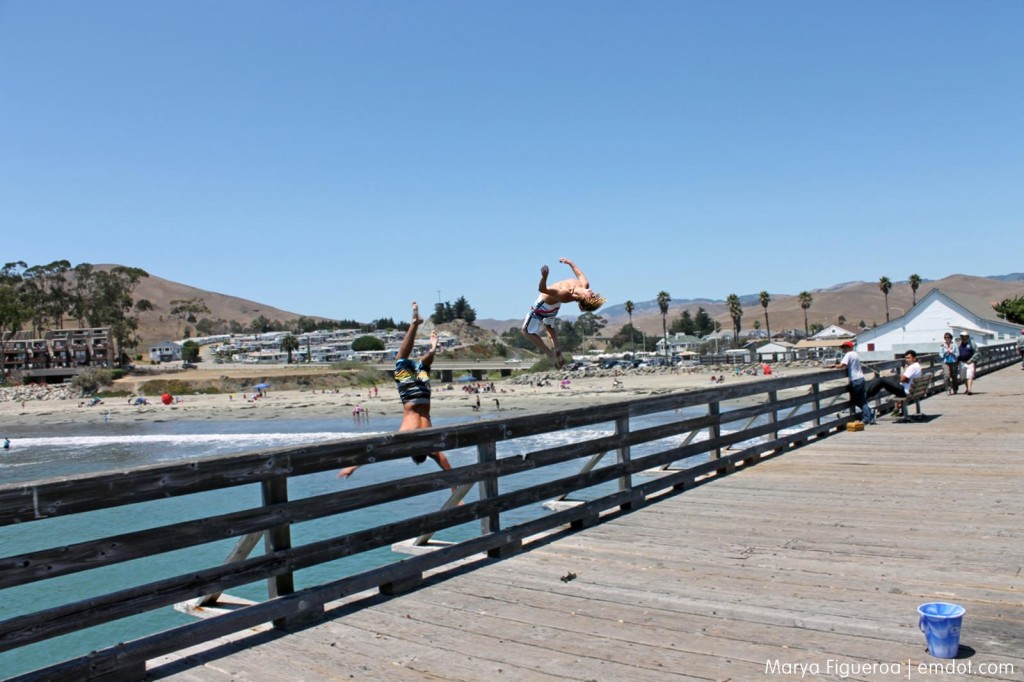 And the swim in.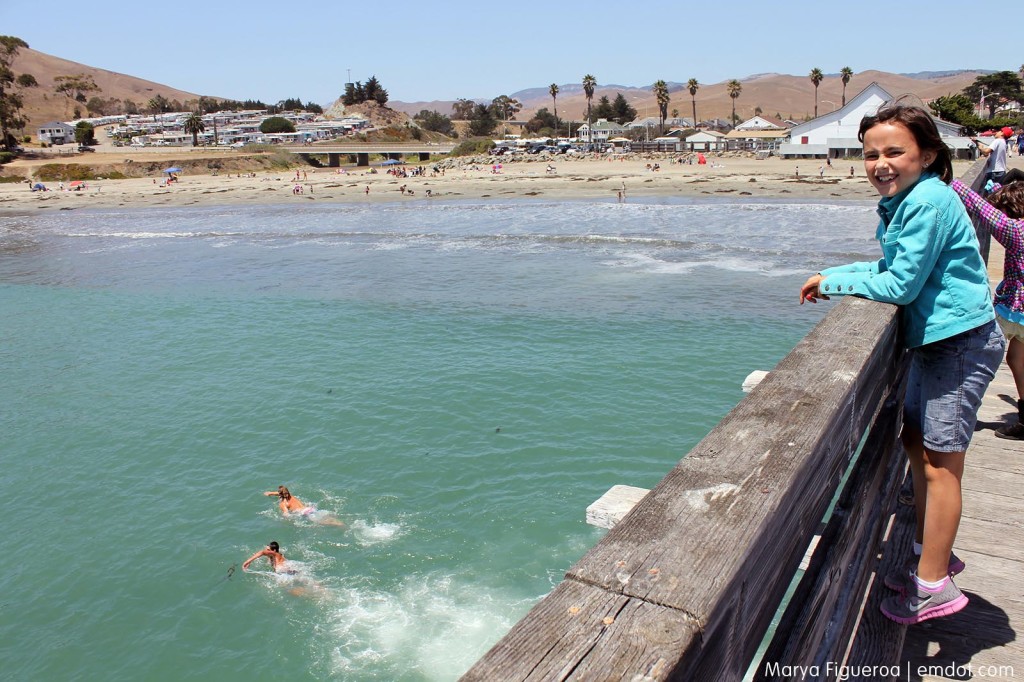 After Cayucos we drove just north of San Simeon to see the elephant seals at the Piedras Blancas rookery. Steve and I visit the seals often. You see different types of elephant seals depending on the season: sometimes it's all females, sometimes females and their newborns, sometimes it's just juveniles. Middle of summer means the bulls are on the beach, and personally, that's my favorite season because they always put on a silverback-gorilla show. Who is the king of the beach?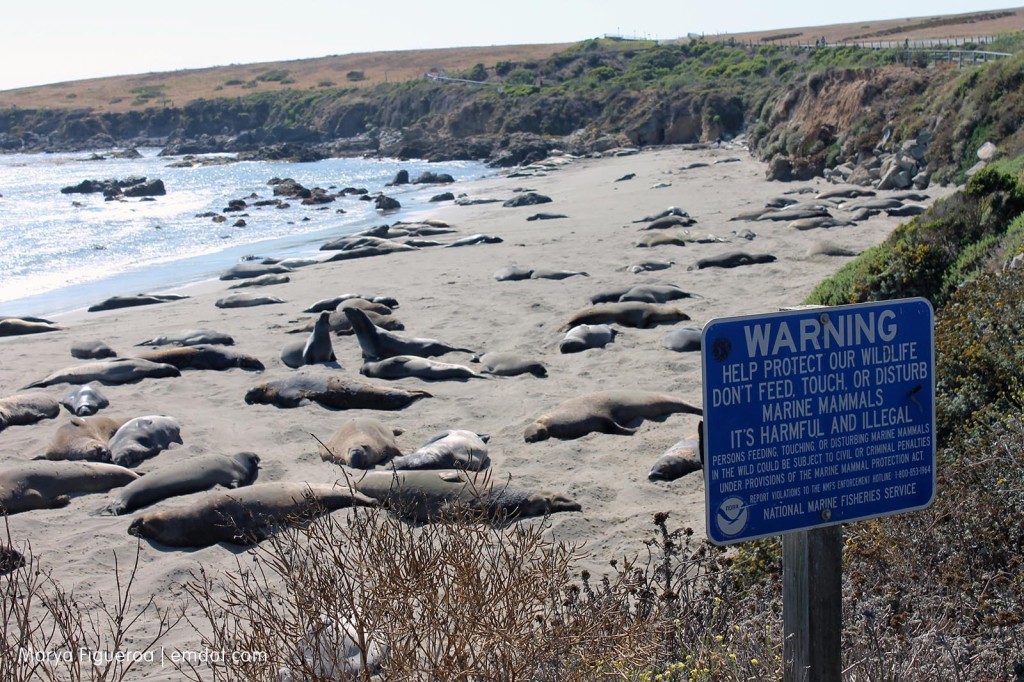 You can see all of the posturing and bellowing that was going on.
Fights left, fights right, fights in the water, fights erupting from seemingly mellow nappings. Big belching, roaring sounds. And then napping. And then posturing. And then napping. And then some sand flicking. And napping and roaring and fighting and napping. Repeat.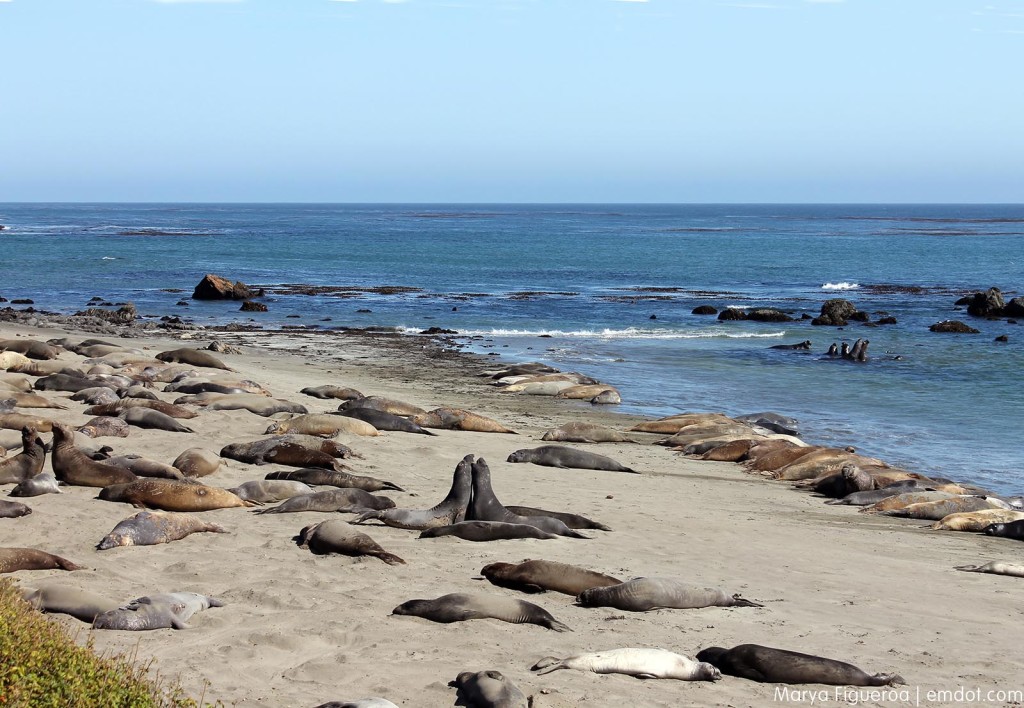 Because we are far away and it's all just bulls on the beach, it's hard to see just how big these beasts are. Fences with handy size charts along the rails can help. Nadine jumped up and added herself to the sizing mix. Here you get a sense of just how big those elephant seals down on the beach are: BIG.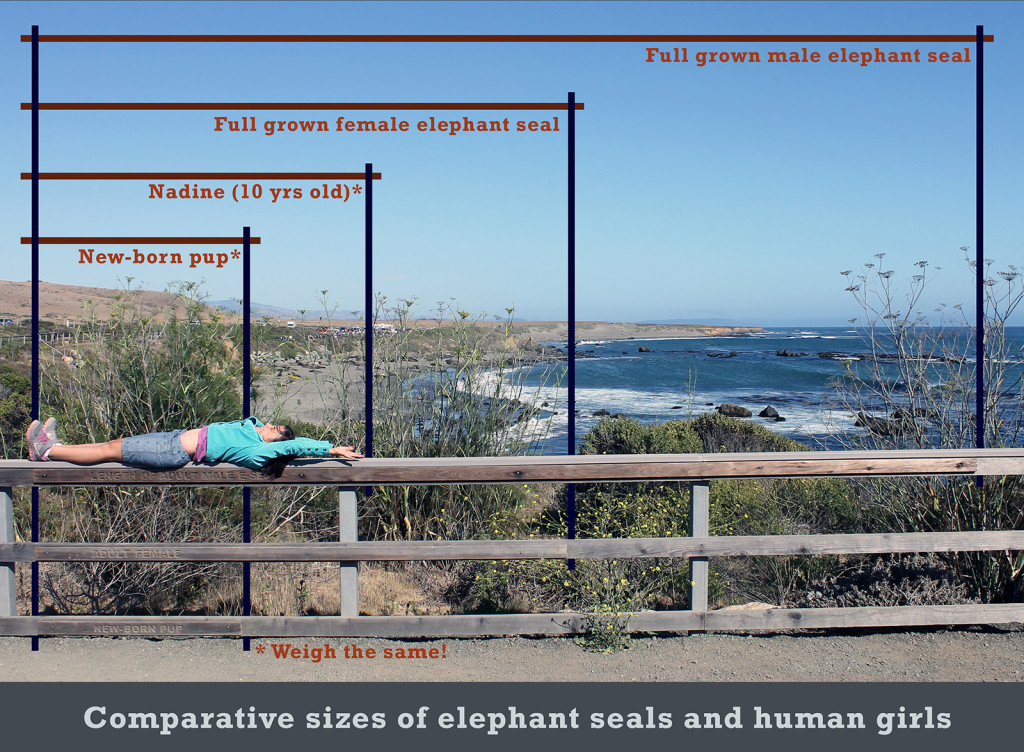 I noticed that some elephant seals don't need to fight, they just need to bellow. They open their mouths and a huge sound comes out. I have a feeling that the sound correlates to their girth, because when big seals bellowed, the other seals literally backed away from them.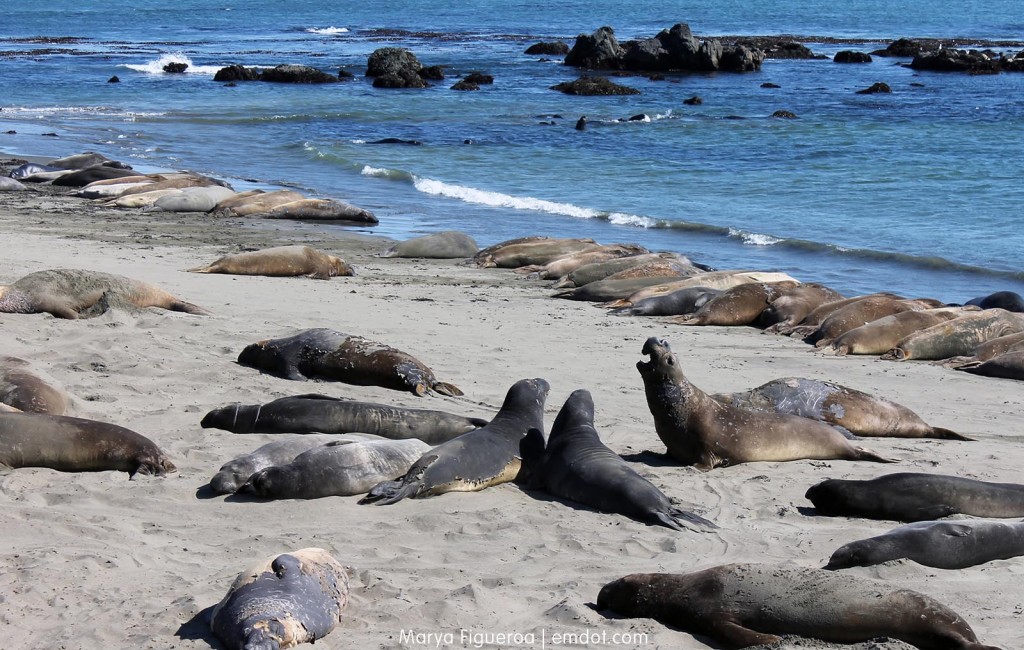 There was a lot of bellowing.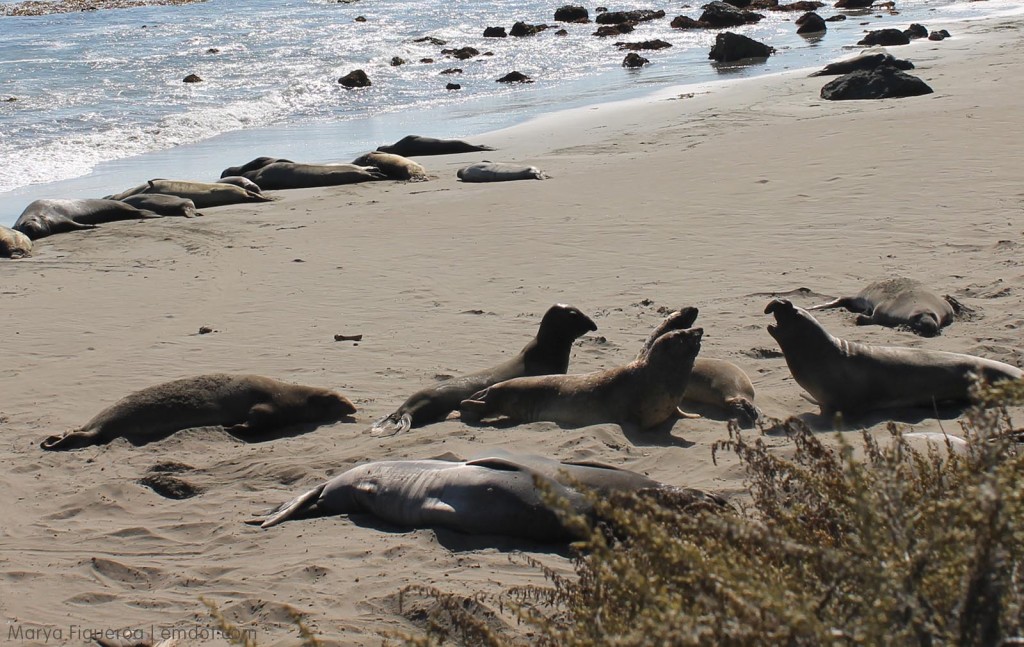 Coming home, windswept and a little sunburnt, I enticed the team to stop at Good Tides Bistro in Baywood Park for some hot chocolate, promising them that it was The Very Best Hot Chocolate That They Would Ever Have. We drank it on the Second Street Pier, one of my most favorite places.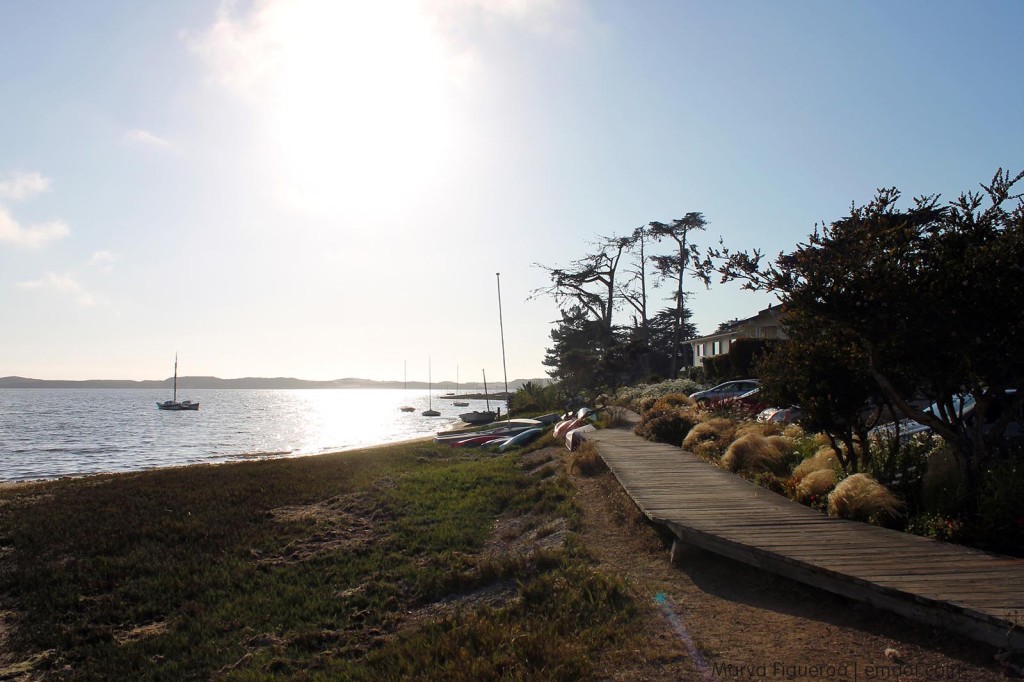 Nadine, inspired by the earlier-in-the-day Cayucos antics decided to jump off a pier herself. Less fanfare, perhaps, but you gotta start somewhere.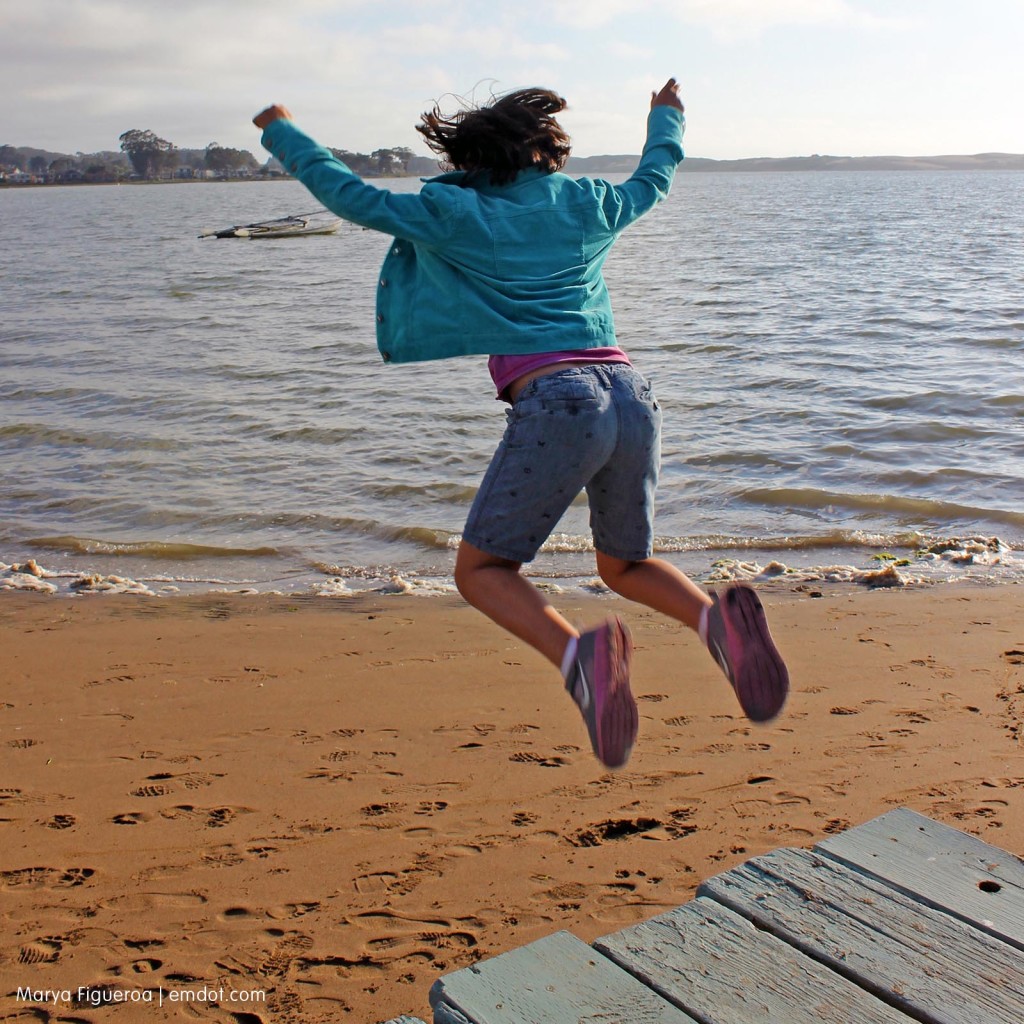 Our Austin friends on the Second Street Pier.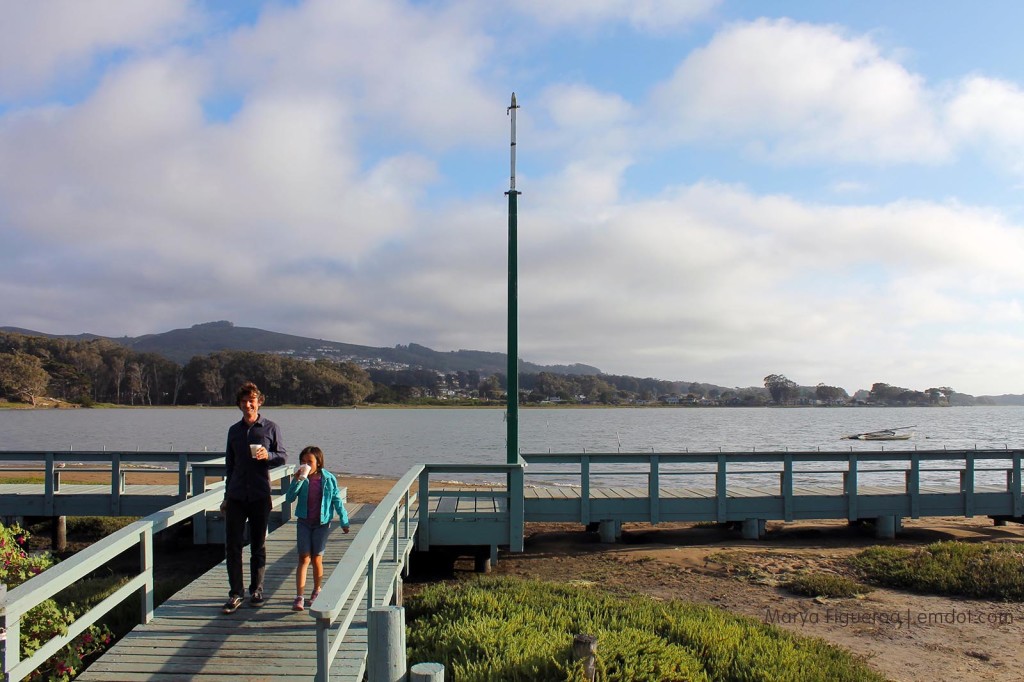 A great weekend. And already two weeks ago. I have more Beach-a-Weeks to post.