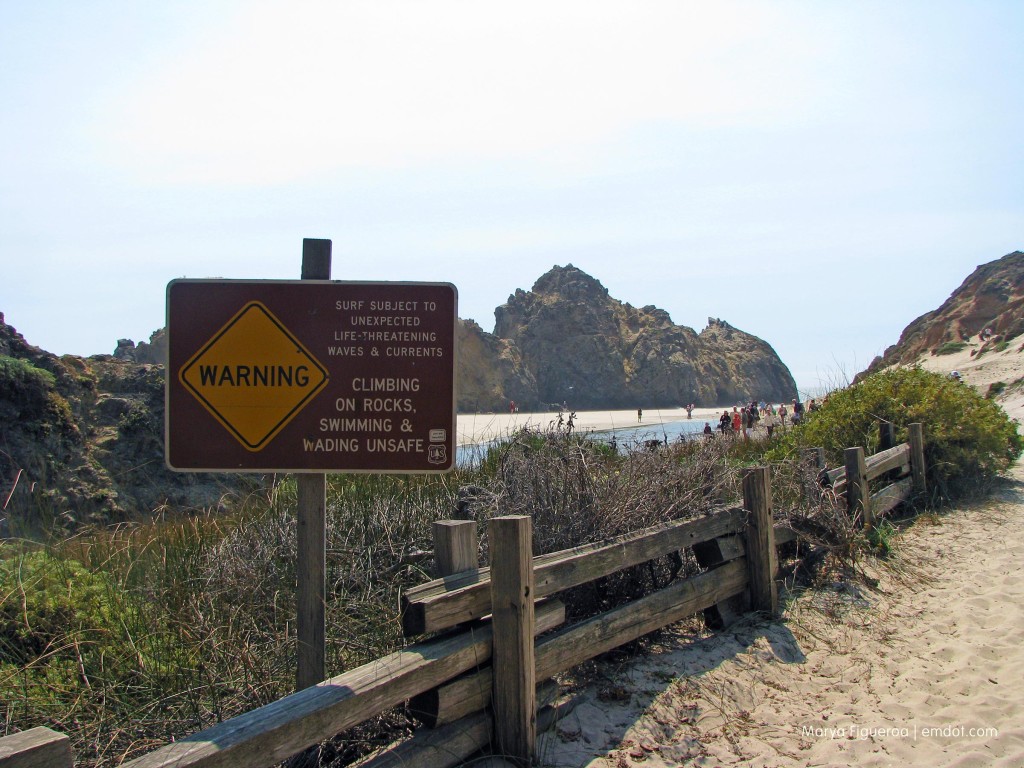 Week 17. June 30, 2013. This beach is a beauty — no question. And the sand is purple (in parts). But on an off day it's so windy that at times the sand blasts into your skin like little pieces of evil sharp evil things. And the ocean has a rip current that is sneaky and strong and waves come crashing in from three different directions.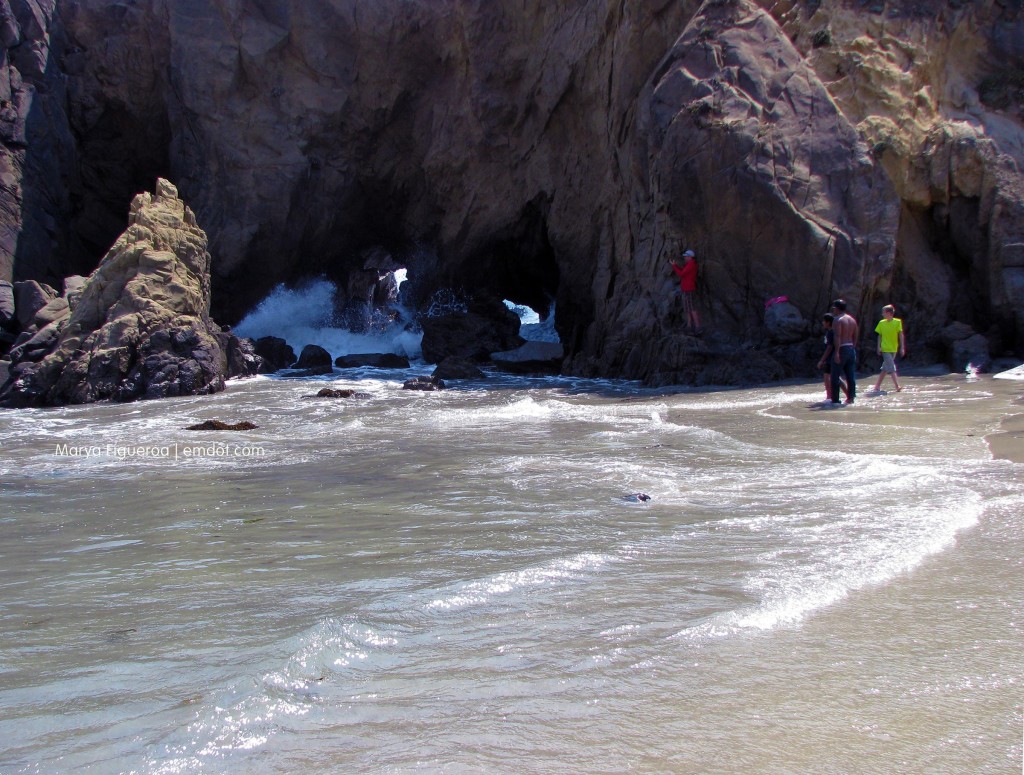 Yet, people still get in the water. And then they spread their blankets on the beach and pretend that they aren't experiencing purple sand dermabrasion.
These kids had it right. Run! Run for your life kids.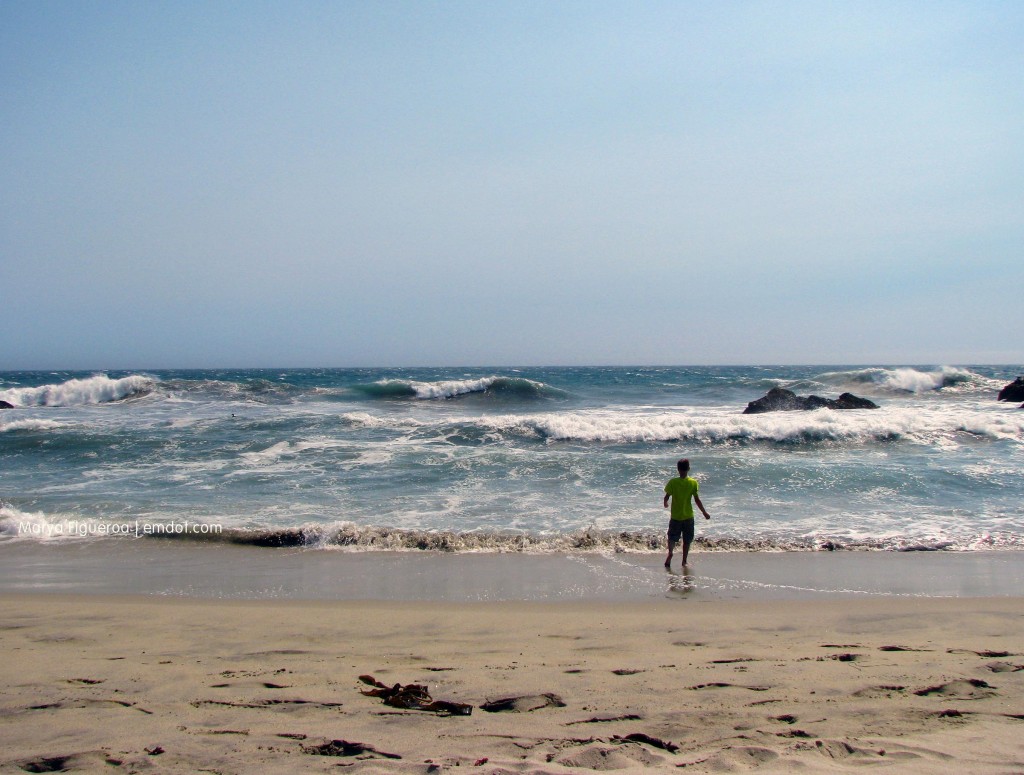 And I shouldn't joke because people have died at this beach, getting caught unaware by the rogue rip.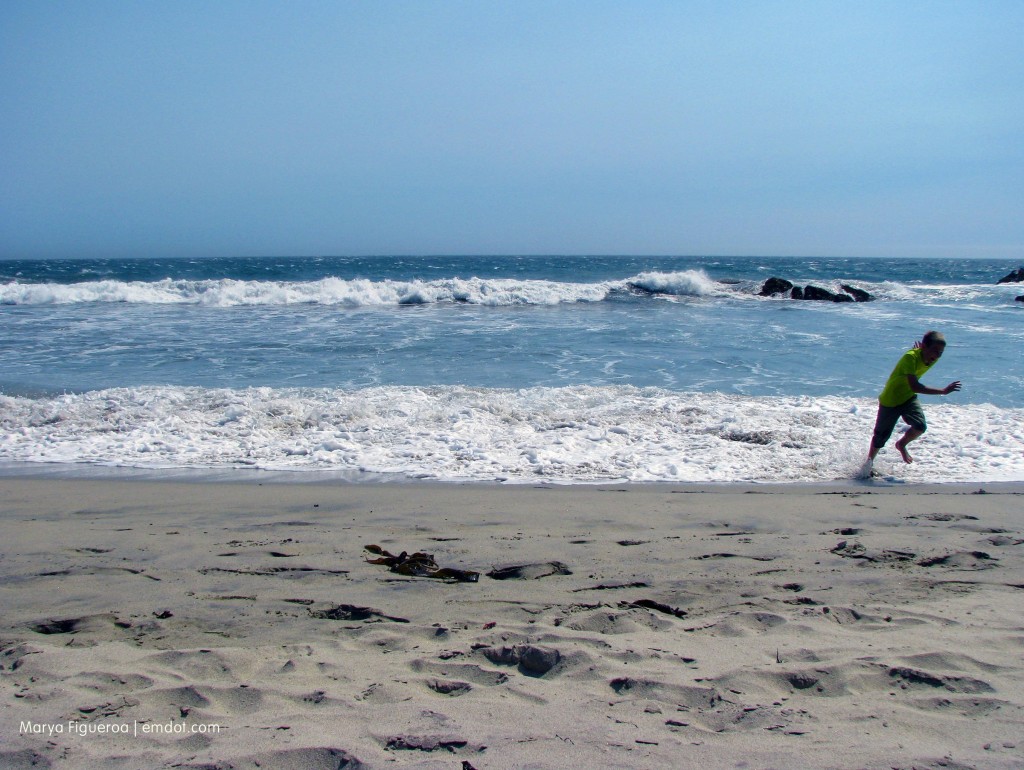 We braved the elements, too.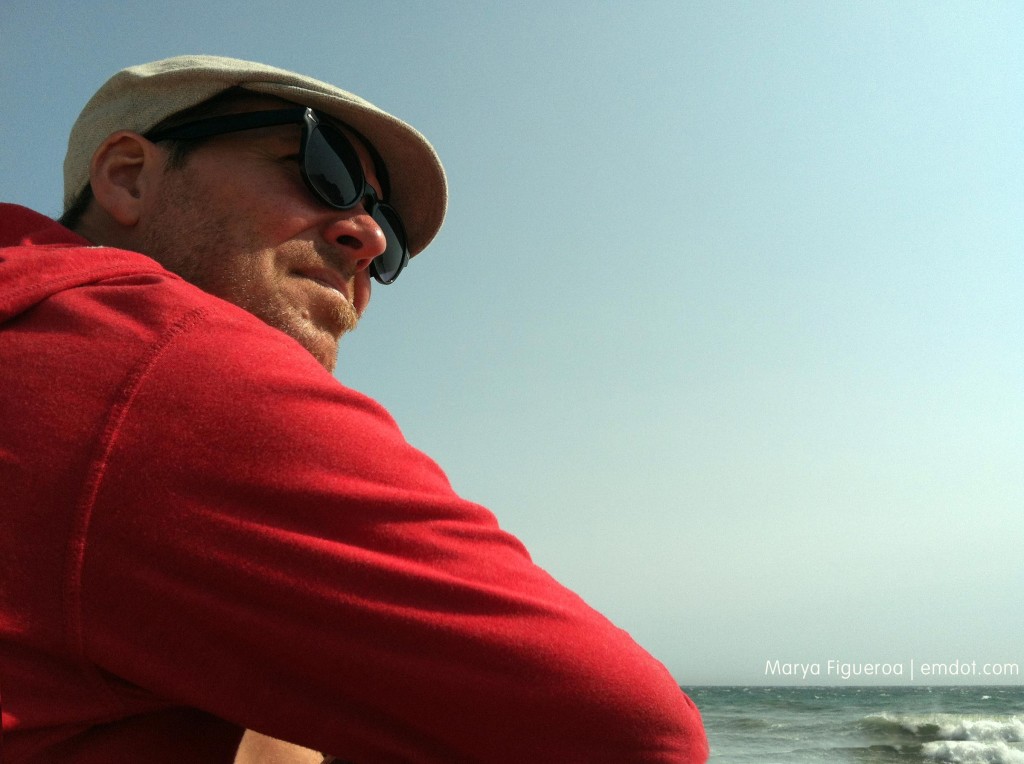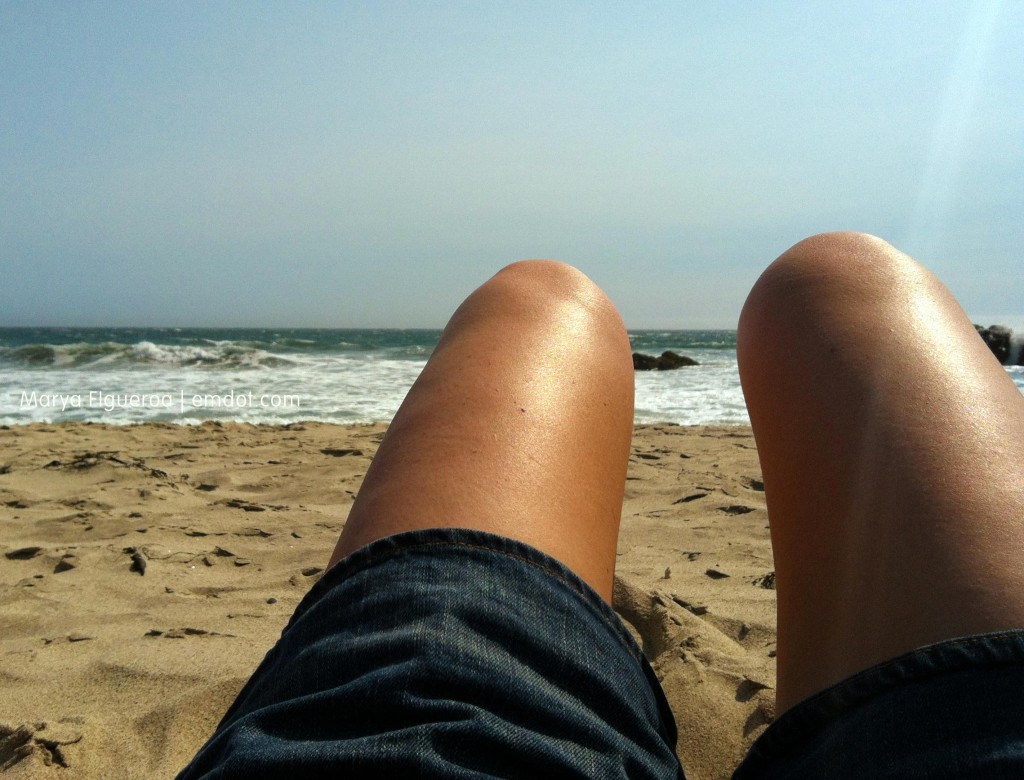 The trees that line the path to the beach are truly beautiful. I love Monterey Cyprus.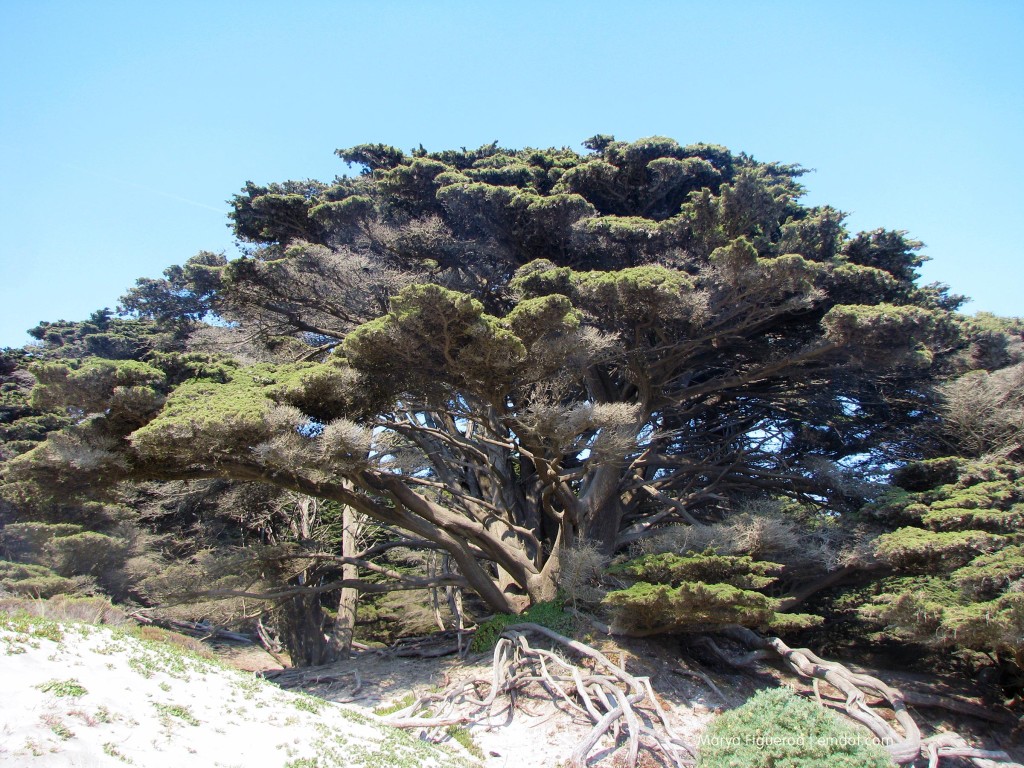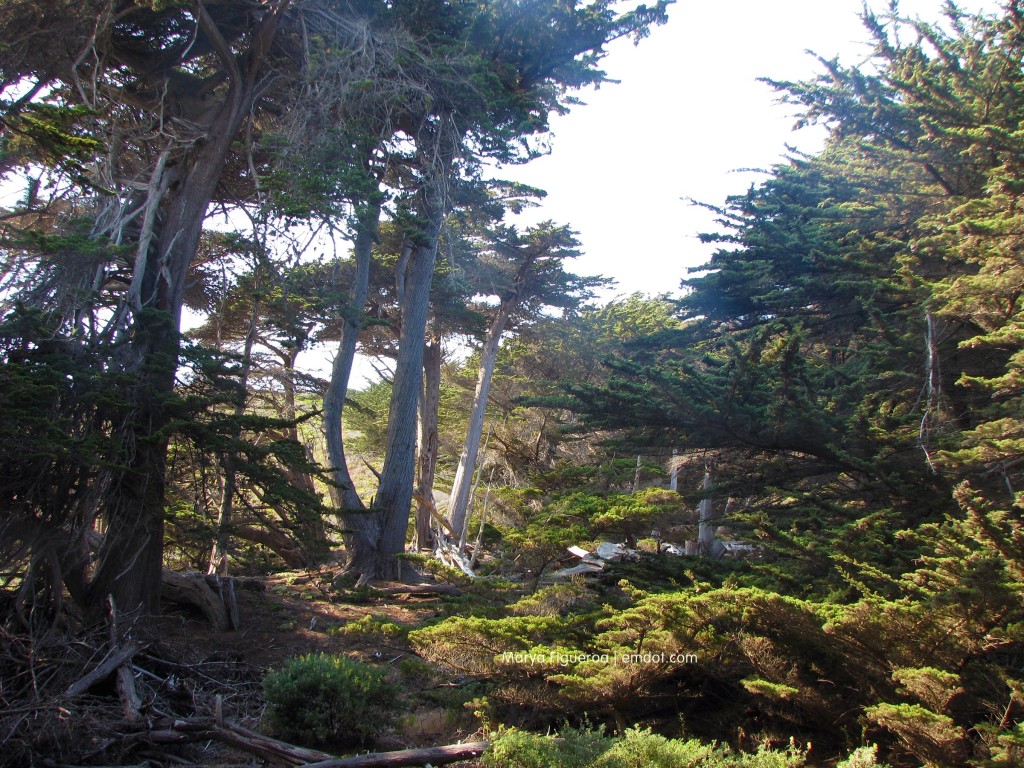 I heard that if it's windy in other parts of Big Sur, it's a windstorm at this one. So here's my advice: if it's calm, go. Visit. And know that you are experiencing an amazingly beautiful beach on an amazingly beautiful day. If it's not calm — let's say it's a little breezy elsewhere on your Big Sur trip, go. Visit. But go armed with a warm jacket and a hood (not a hat — it will blow off) that you can cinch tight to your head. And know you are experiencing an amazingly beautiful beach with hellish conditions and stay the heck out of the water.
» See other people's beautiful photos of Pfeiffer Beach on Flickr
» See aerial photos of Pfeiffer Beach