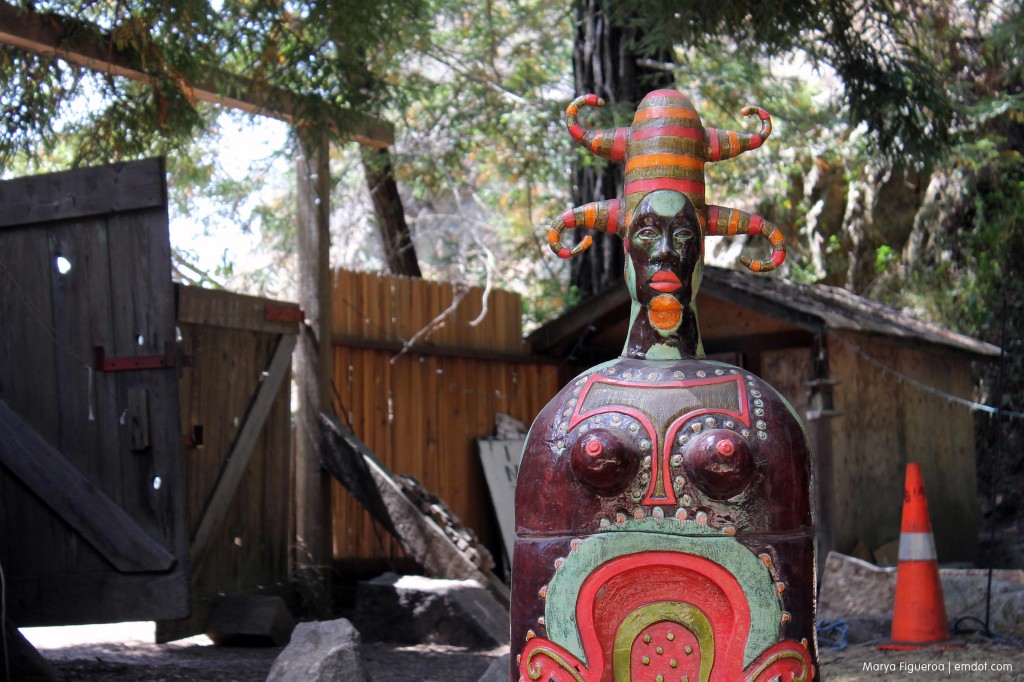 Henry Miller Library isn't necessarily a "library" tho his books and typewriter are there. It's not really just a bookstore, though you can buy books. It's more than just a venue, tho amazing bands play there. I don't really know how to classify it, or if anyone would need to.
There is art. There's a gardenish-lawn area. There's a stage. There are tall tall tall massively huge coastal redwoods. There is the library, which is also a bookstore that features his books and other great books and postcards and posters and memorabilia. Sometimes there are events — from concerts to dinners to talent shows to film festivals. Tourists show up. Locals mill about. I love it.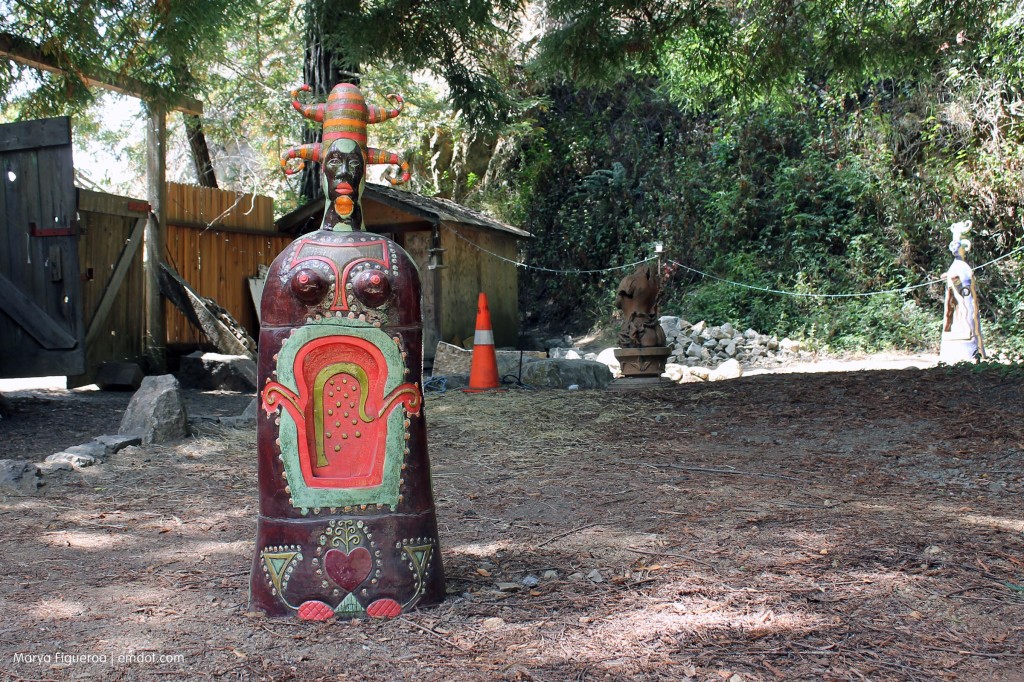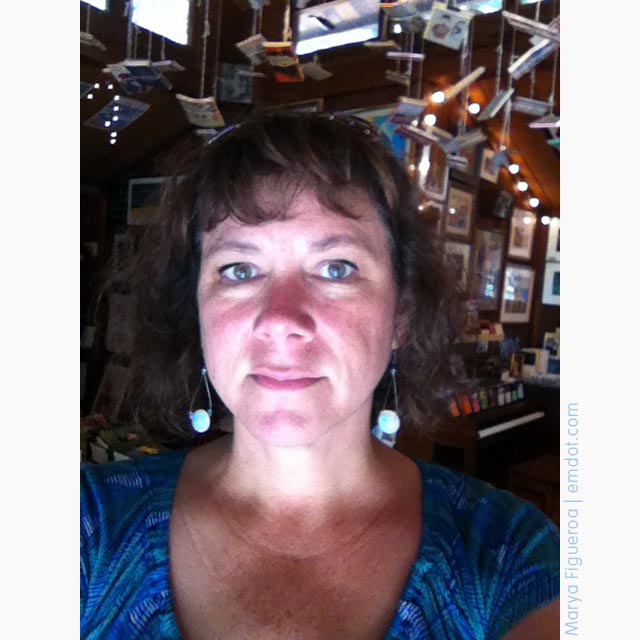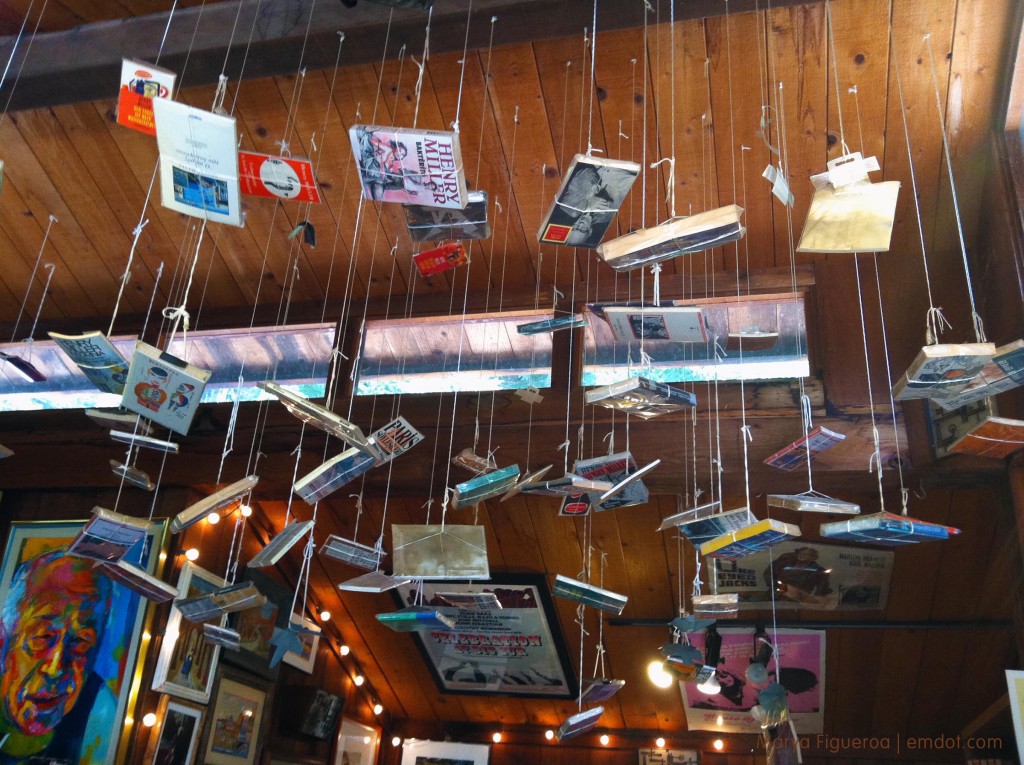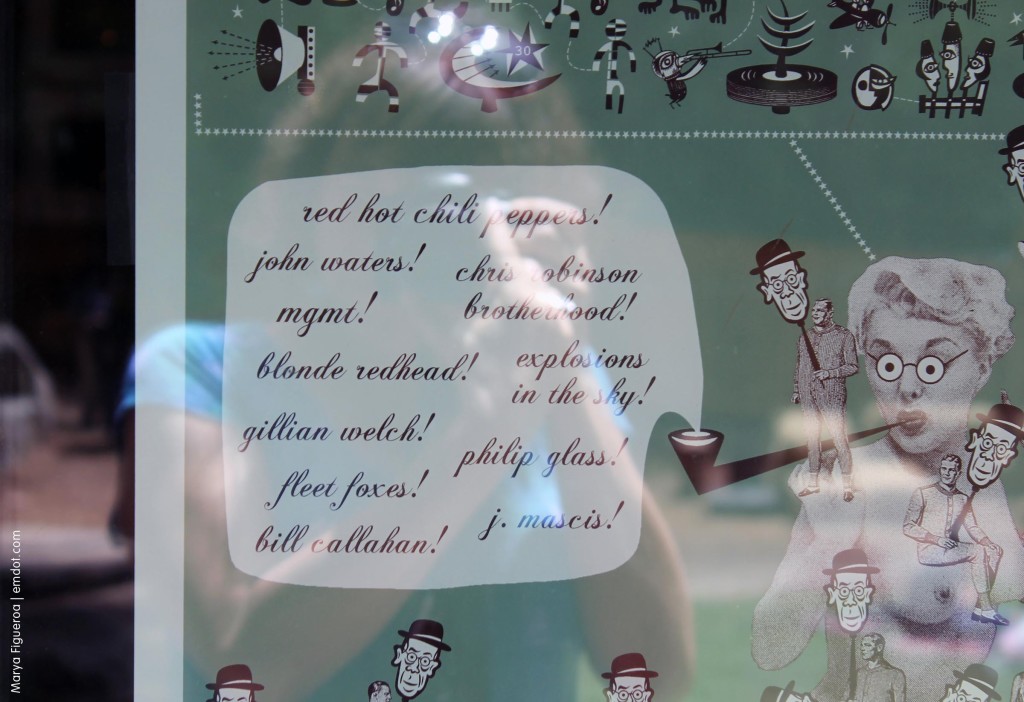 There are concerts. Amazing, intimate concerts featuring amazing performers. From Cat Power to John Doe. From MGMT to the Red Hot Chili Peppers. Patty Smith, Bat for Lashes, Steve Earle. (What a range!) I've never gone but oh my god I want to.
Below you can see the little stage and lawn for seating.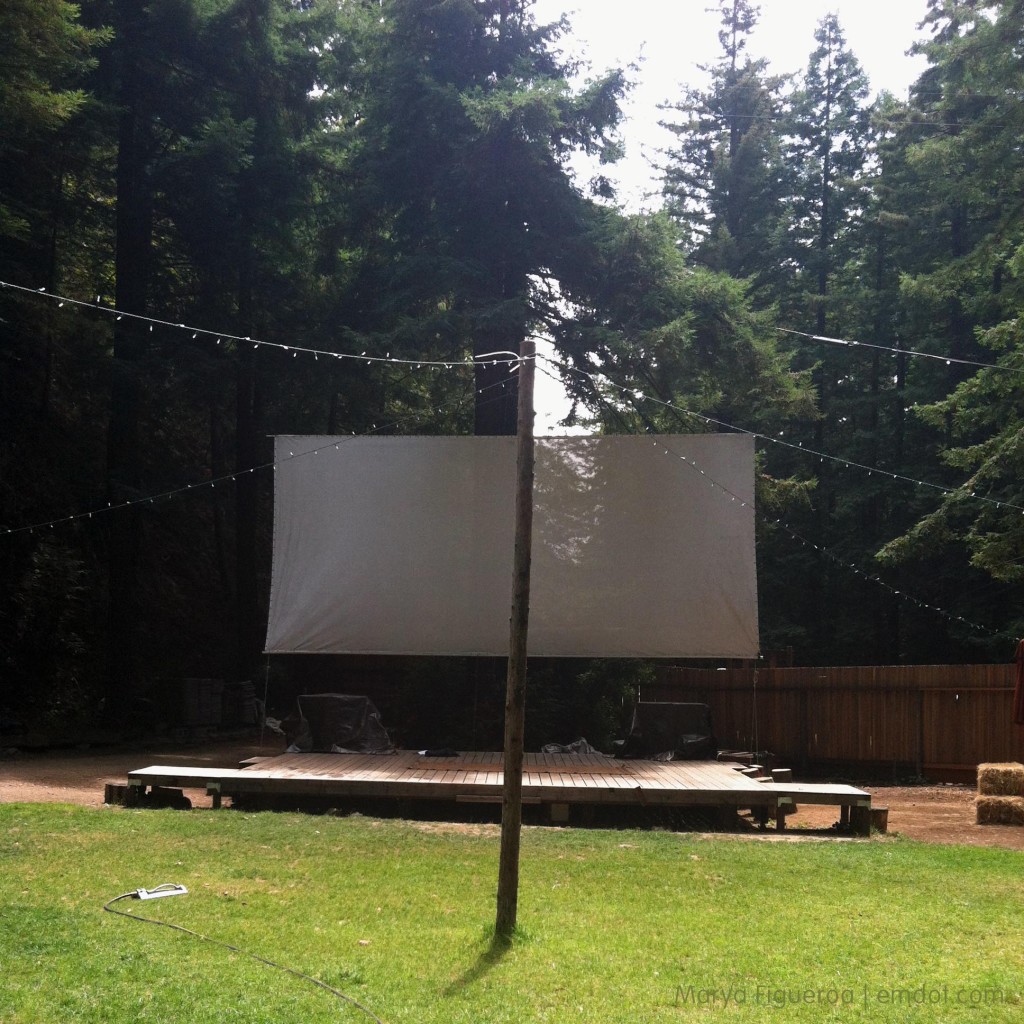 Our main focus, though, was to just chill out with a cup of coffee.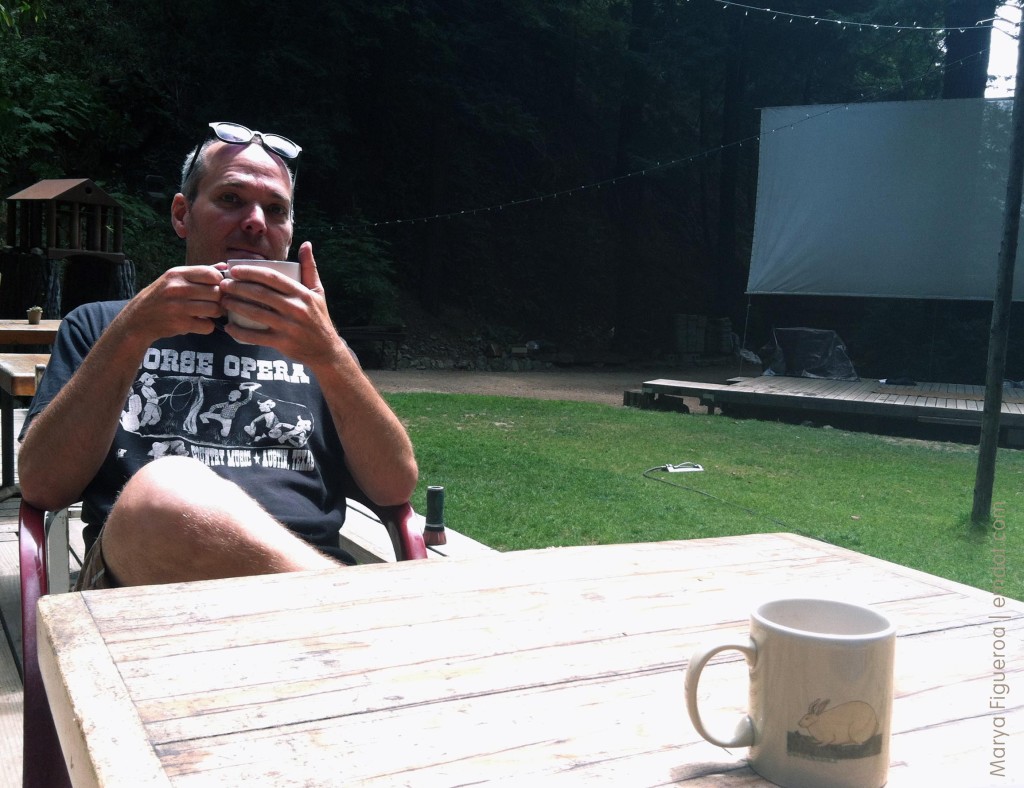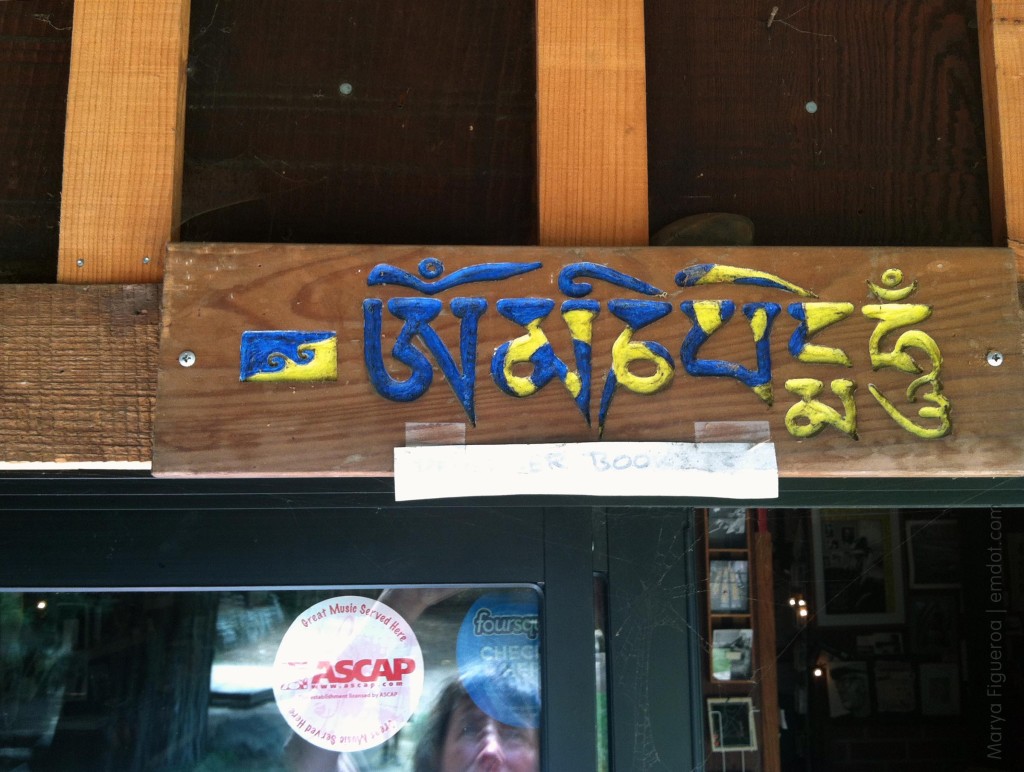 I'd never noticed the Dream Flag before, though it's probably been there for a long time. I got a little excited. I bought a Dream Flag sticker from Karme Choling when I took my refuge vows and it "flies" proudly from my car's back window.