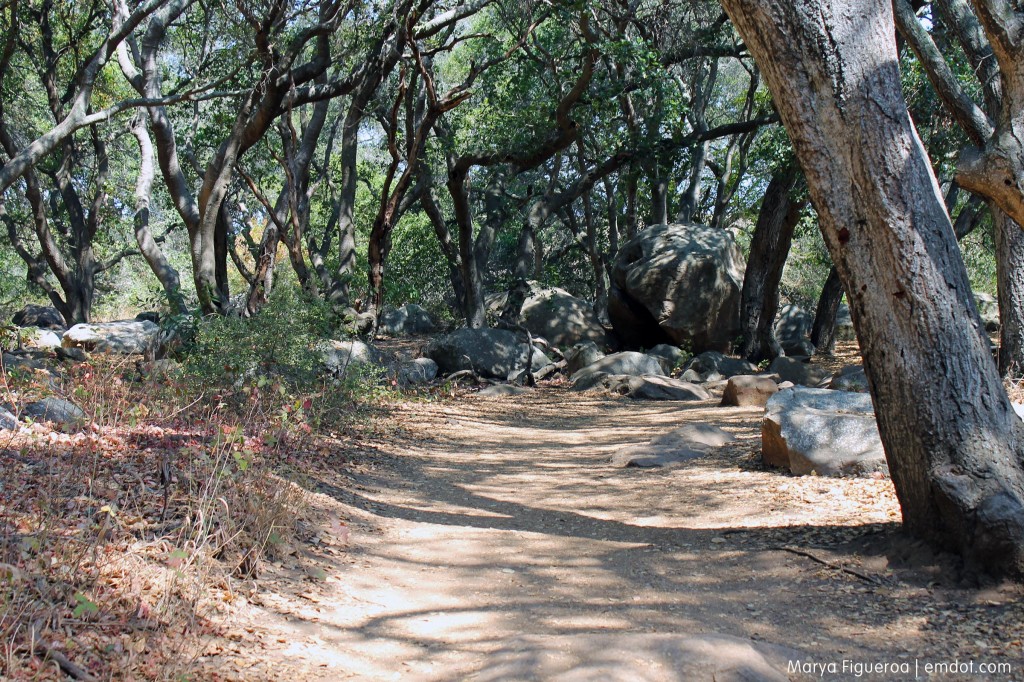 Week 18. July 21, 2013. Shane texted on the 20th. Paraphrased: "Let's go to brunch tomorrow! And then we'll hike!" That plan turned into let's hike and then have lunch. Either way, a win. Companions: Shane, Dan, Steve, and me.
Steve made a little movie of the very beginning of our hike. We look tired even then. :)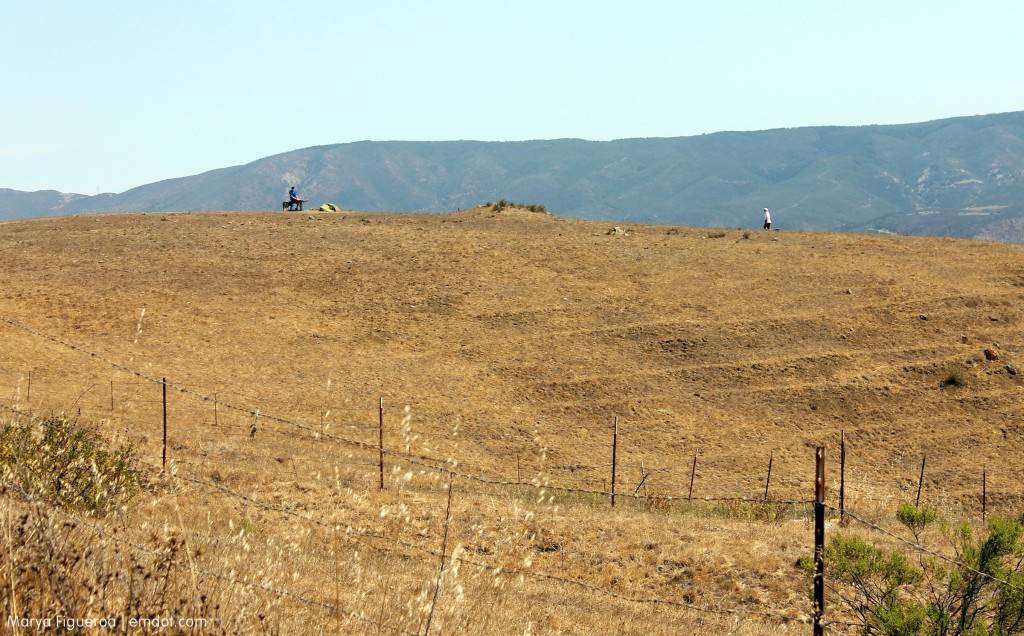 It was a warm day and the trail was buzzing with people either doing the main Bishops trail or the Felsman loop like the people above.
Dan led most of the hike like a billy goat on a mission and that mission was to achieve a cardio vascular workout (much to the chagrin of me, Steve and Shane).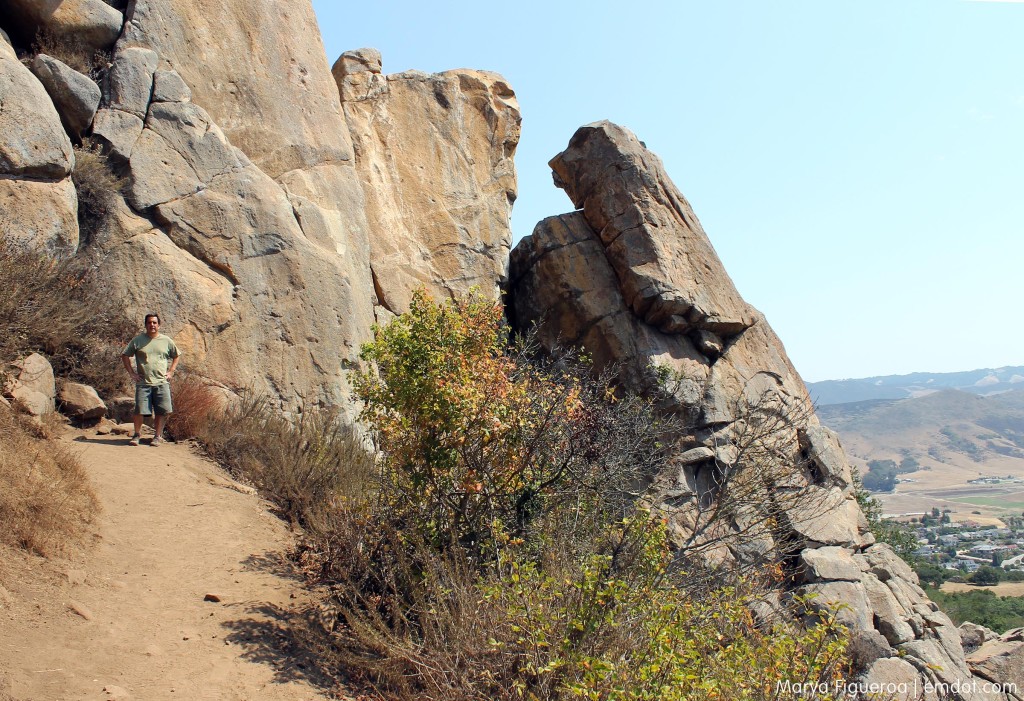 The next three photos are to show how San Luis changes through the seasons. I guess we have three seasons of brown (summer, fall, most of winter) and then a lovely green spring if we are lucky. Since my Peak-a-Week challenge started in the spring, some of you may have the impression that San Luis is a luscious green paradise. I am here to show you that no, no it is not. Paradise? Maybe. Green? Bwah ha ha.
The photo below is looking due east over most of the town of San Luis.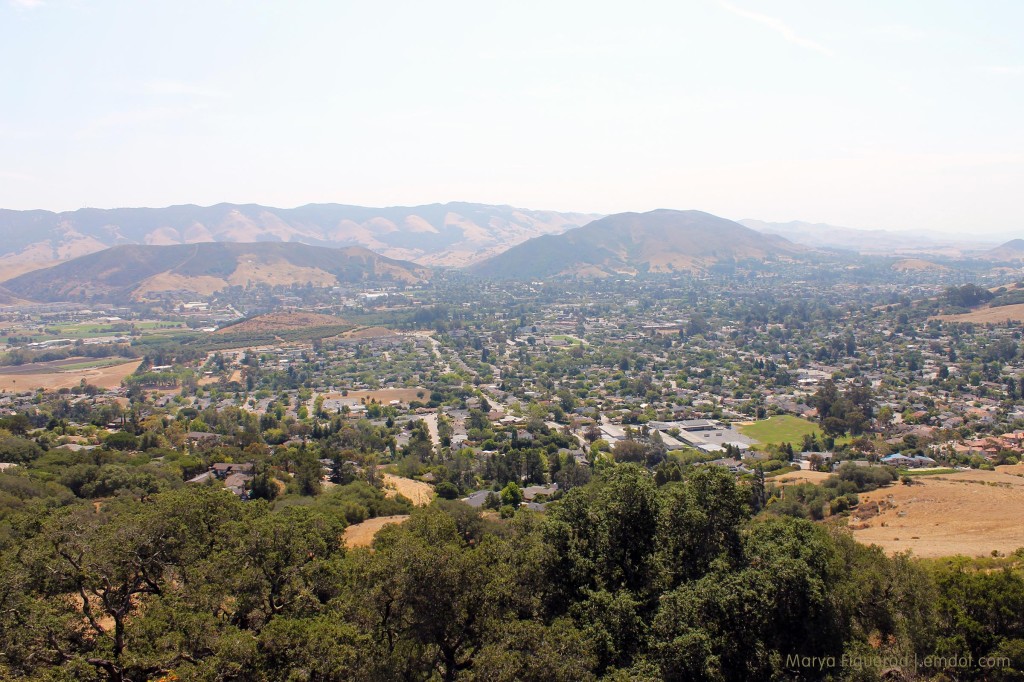 This is looking southwest towards the towns of Avila Beach and Pismo Beach, though all you can really see is Laguna Lake and some Madonna family farmland. That's Cerro San Luis peaking out.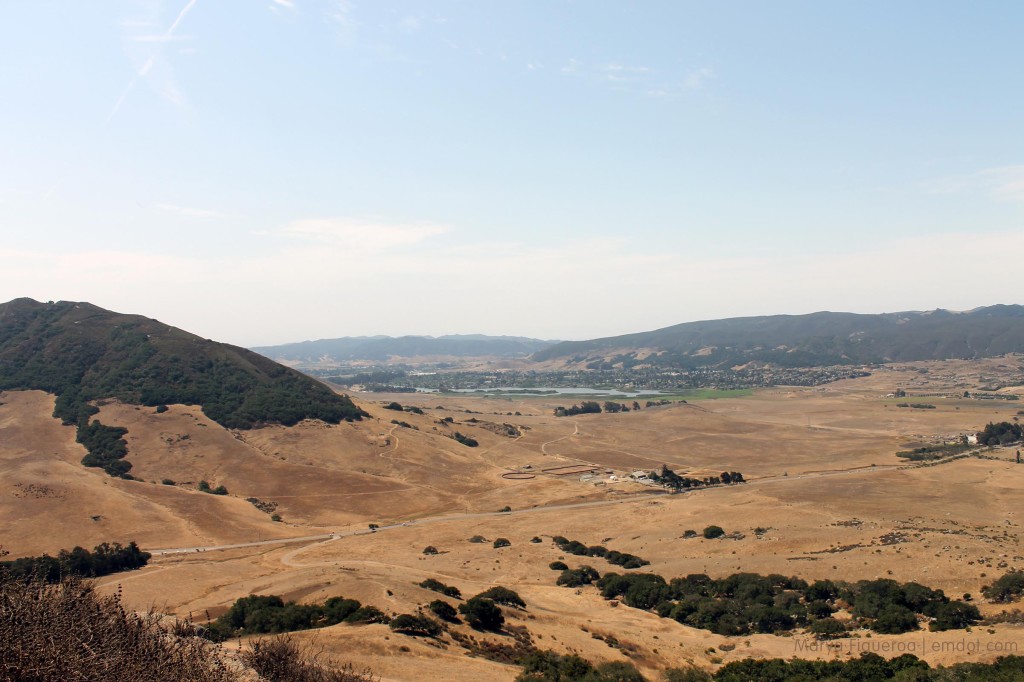 And then looking west over Los Osos Valley Road. (Compare: LOVR one past April.)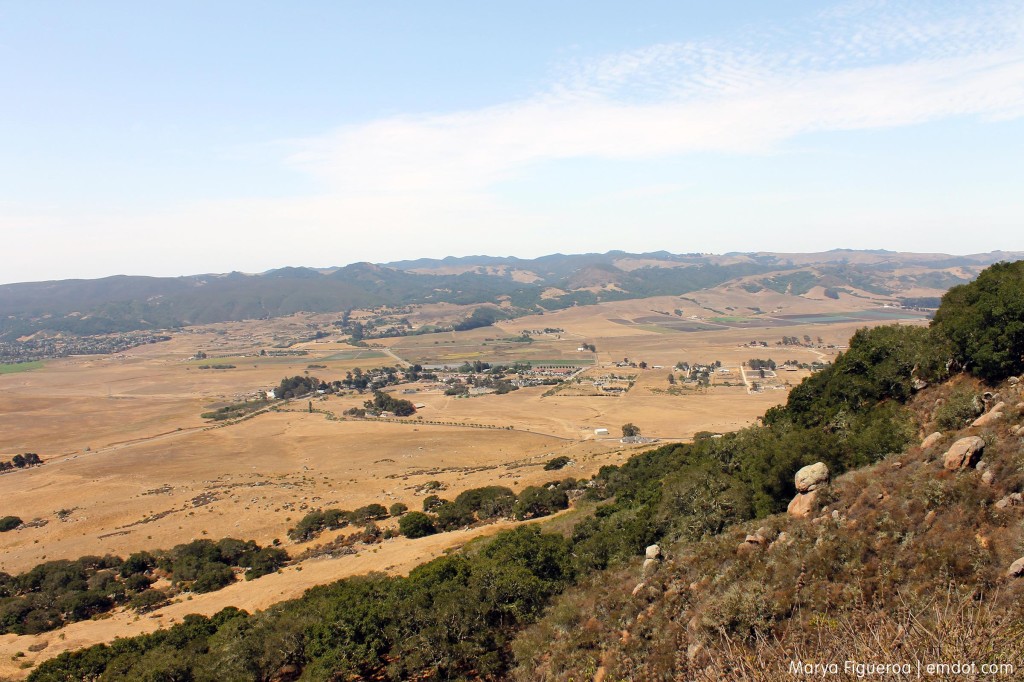 Bishop used to boast many little squeezy bits of trail — where you had to go in between two pieces of rock or two narrow fence poles. We all noticed that those squeezy bits have been slowly removed (the trail becoming broader and easier), but this one (below) still remains. We love the squeezy bits.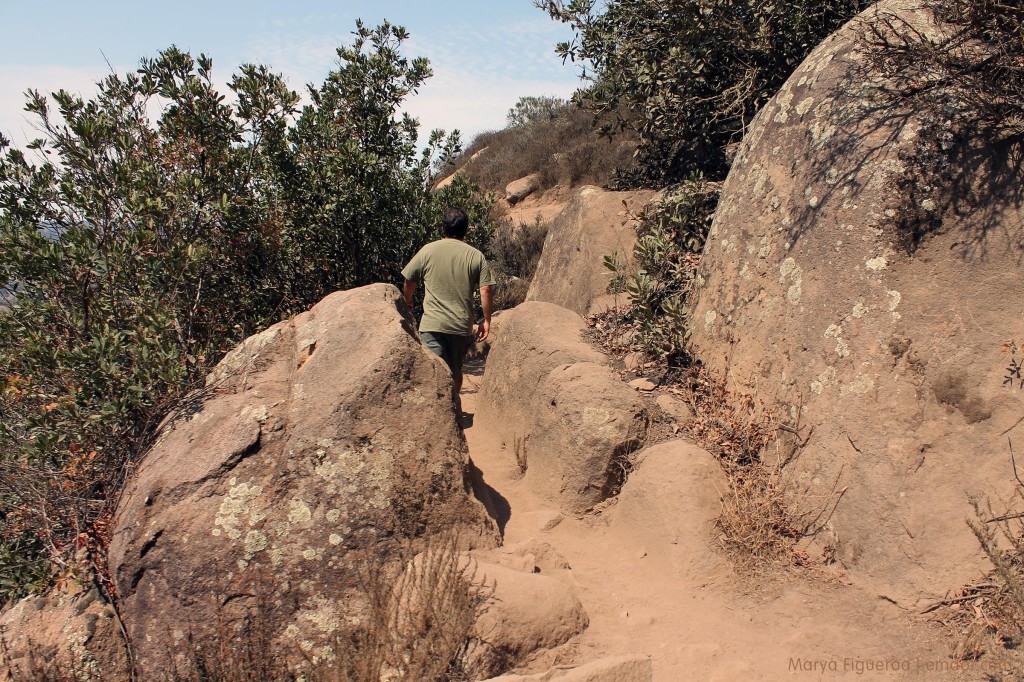 A new sign. And I didn't show it but behind this sign are two smaller signs covered in graffiti, which I think is a political statement against this sign.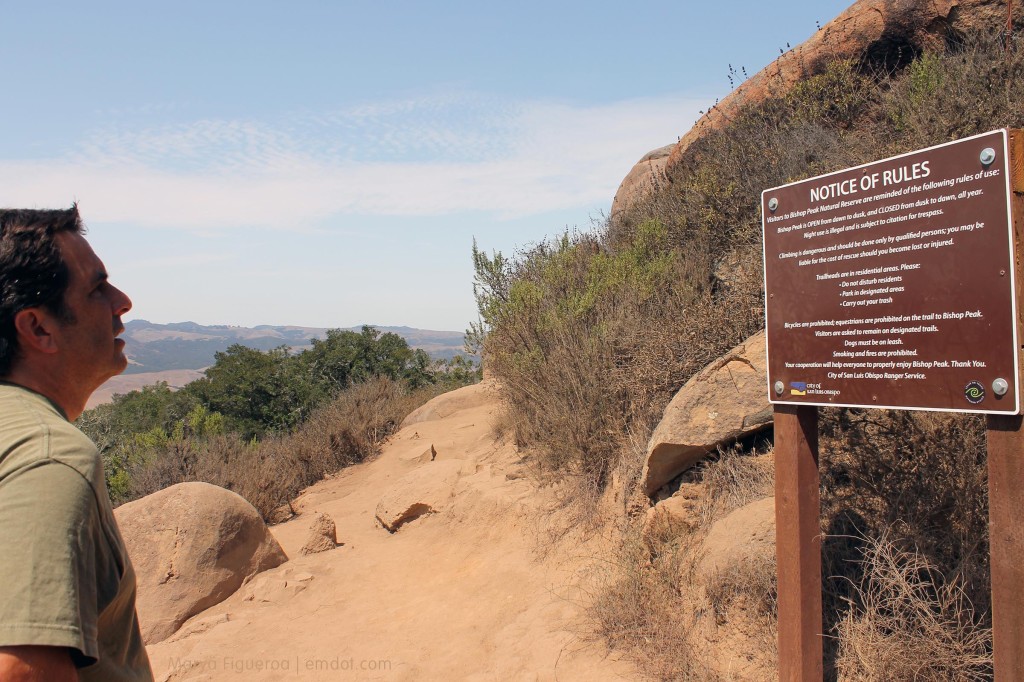 The hiking crew, making our way up. You can see a person ahead of us on the trail, coming back down. This was a woman in her 70s hiking on her own with a trusty walking stick. I want to be just like you, nice lady, when I am your age.
The trail was packed. Dan didn't seem to think it was as busy as I did; he thought of this as normal. I think my memory is stuck on Olden Days when not that many other people were always out hiking. I have selective recollection.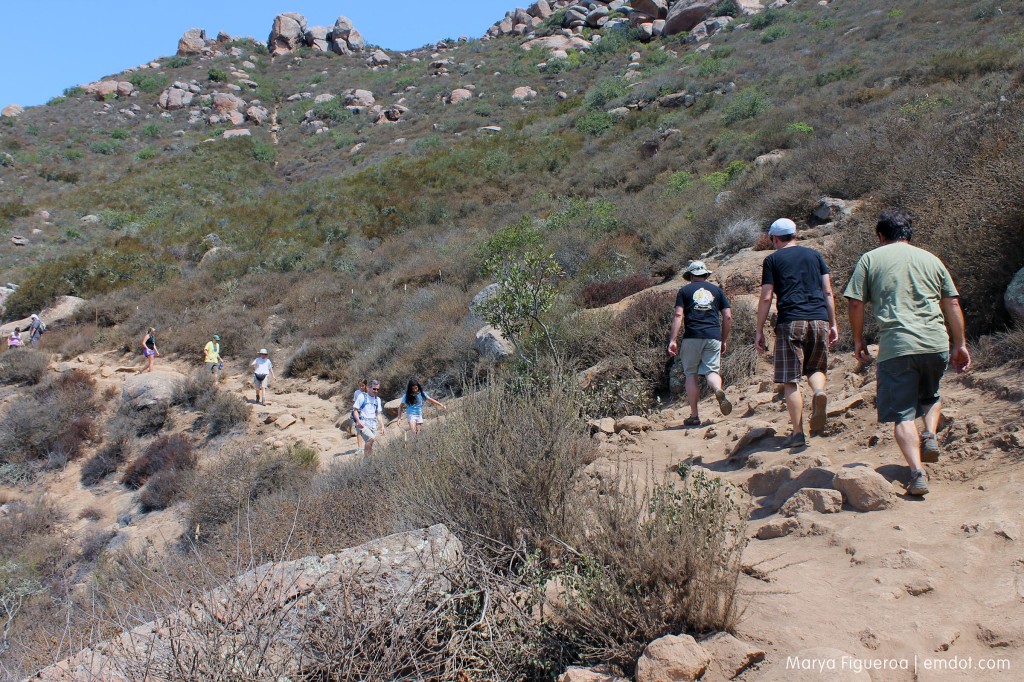 In May, my mom and I hiked Valencia Peak in Los Osos (about 8 miles or so from this spot) and I was really taken with the blooming wild buckwheat. Two months later, the buckwheat is past its prime, but still looks lovely on the path.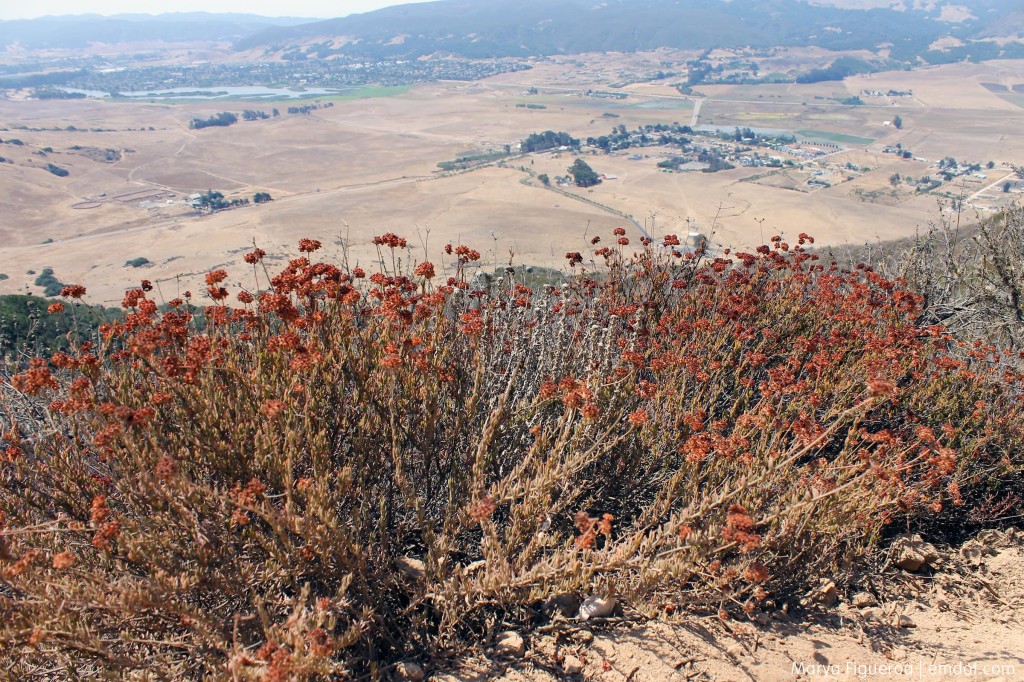 What is it with people's need to mark up any flat surface they can. Yea for love Dean and Liz, but we don't need your PDA covering our Bishop Peak. Related: I might be in the first stages of becoming a grumpy person. Knock it off, kids, you with your love and your marking rocks. And your rocket ships.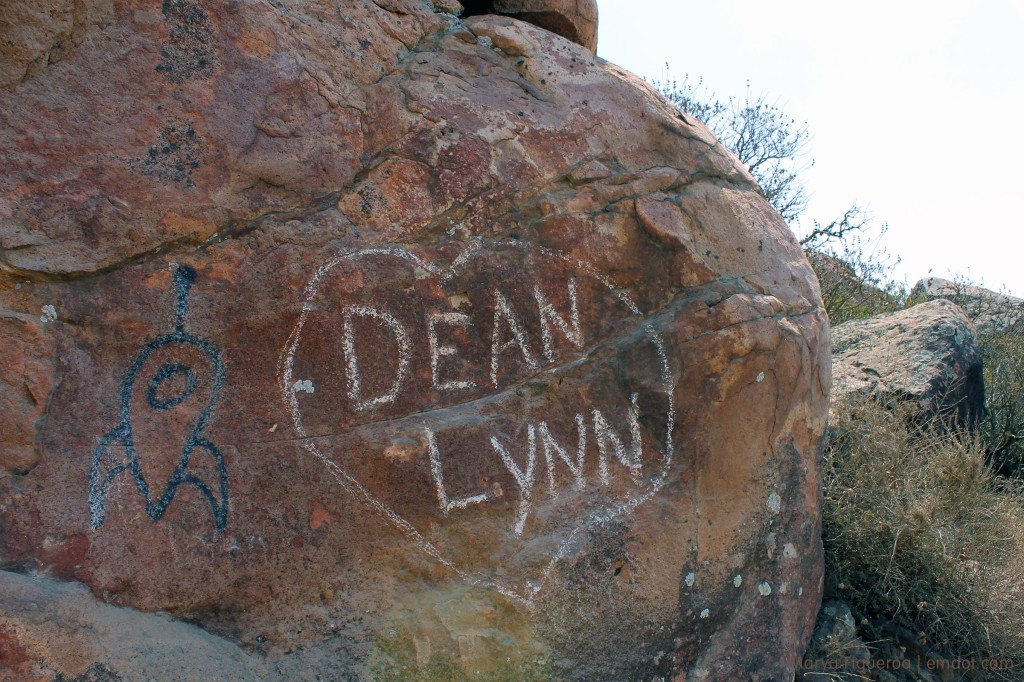 Finally we made it to the top. Well, I made it to the top where the bench is and parked it. Dan, Shane and Steve made it to the tip-top top of the tip-top rock. I go up there sometimes, but not often. Several people have died, slipping and falling to their deaths. I have great faith in my friends' balance, but my own, not so much. So I usually park it on the bench and make friends with other hikers.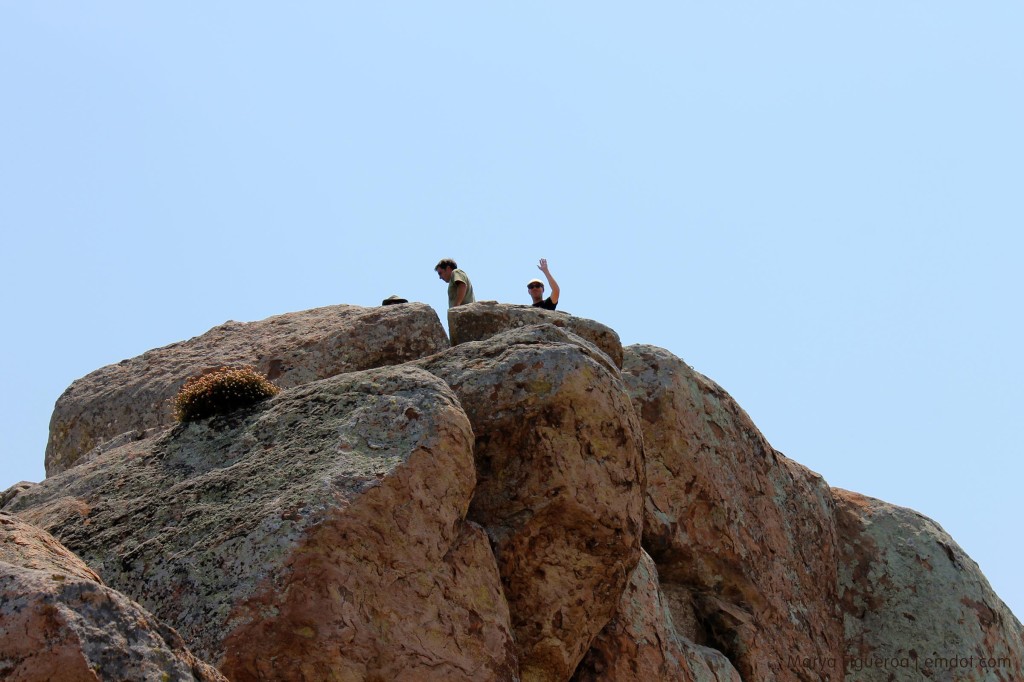 Steve in front of the same rock that Dan posed in front of at the beginning of this post.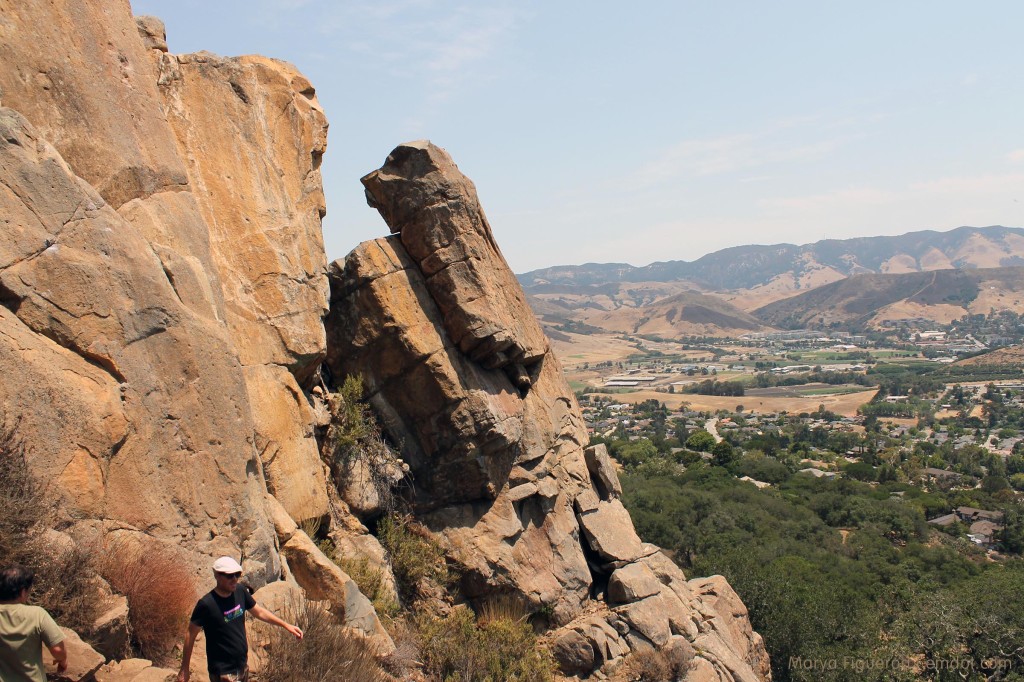 There is a nice little oak forest towards the base of this hike. It is so nice to hit the canopy after hiking all the way up the hill in the dry heat. Always welcomed, always pretty.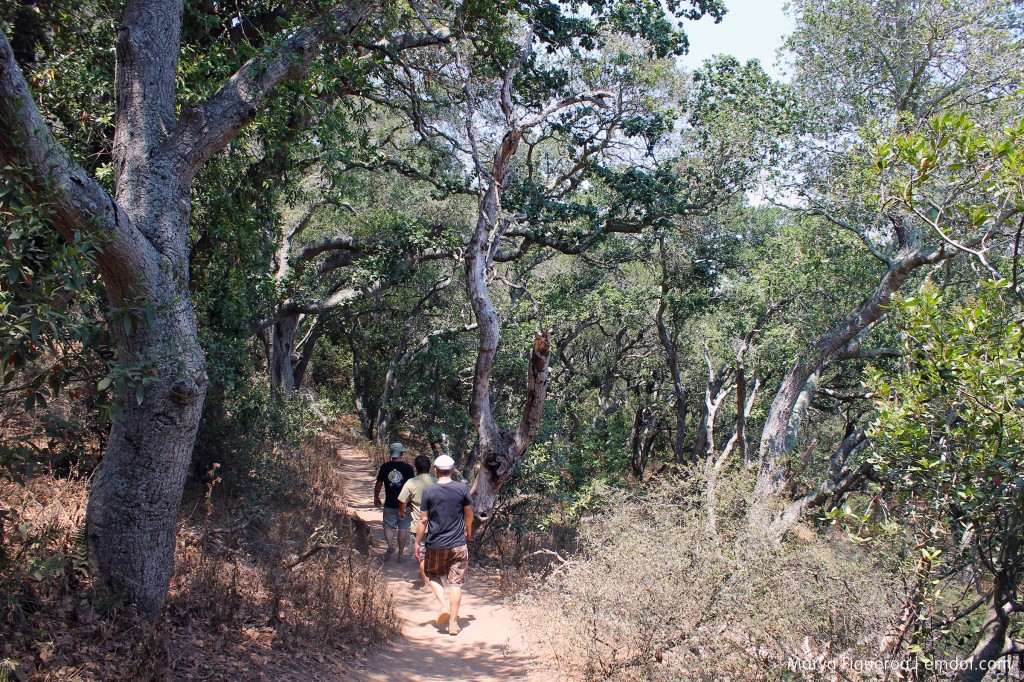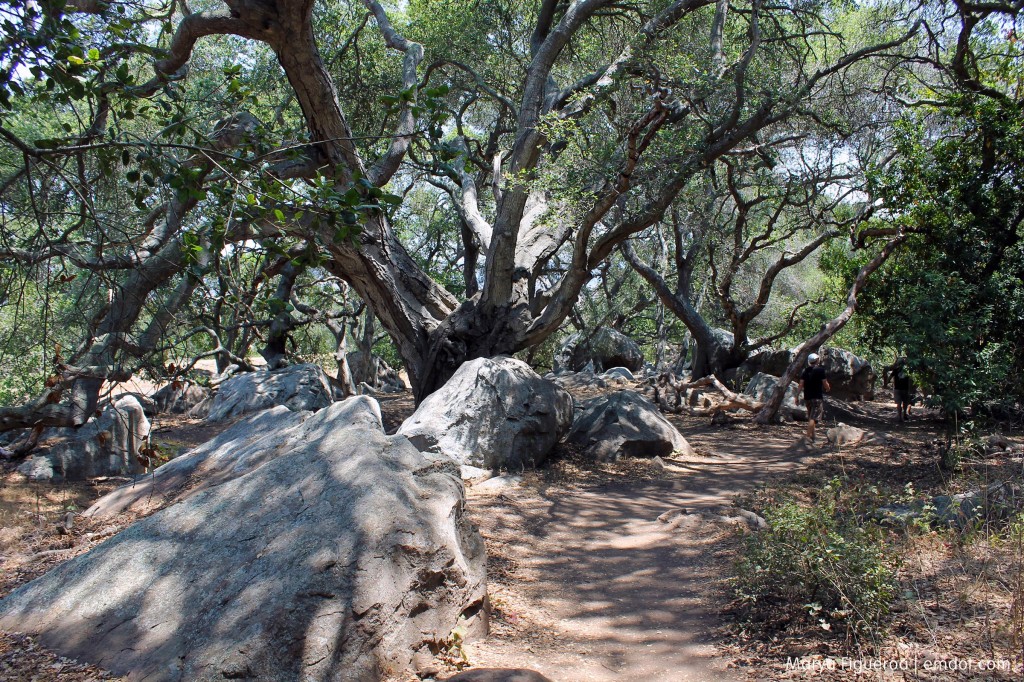 It was great hiking with Dan, Shane and Steve. Afterwards Corinna and Niels joined all of us for lunch at Bliss Cafe. The hike really took it out of me (perhaps it was the sun) and the rest of the day was resting and kicking back.