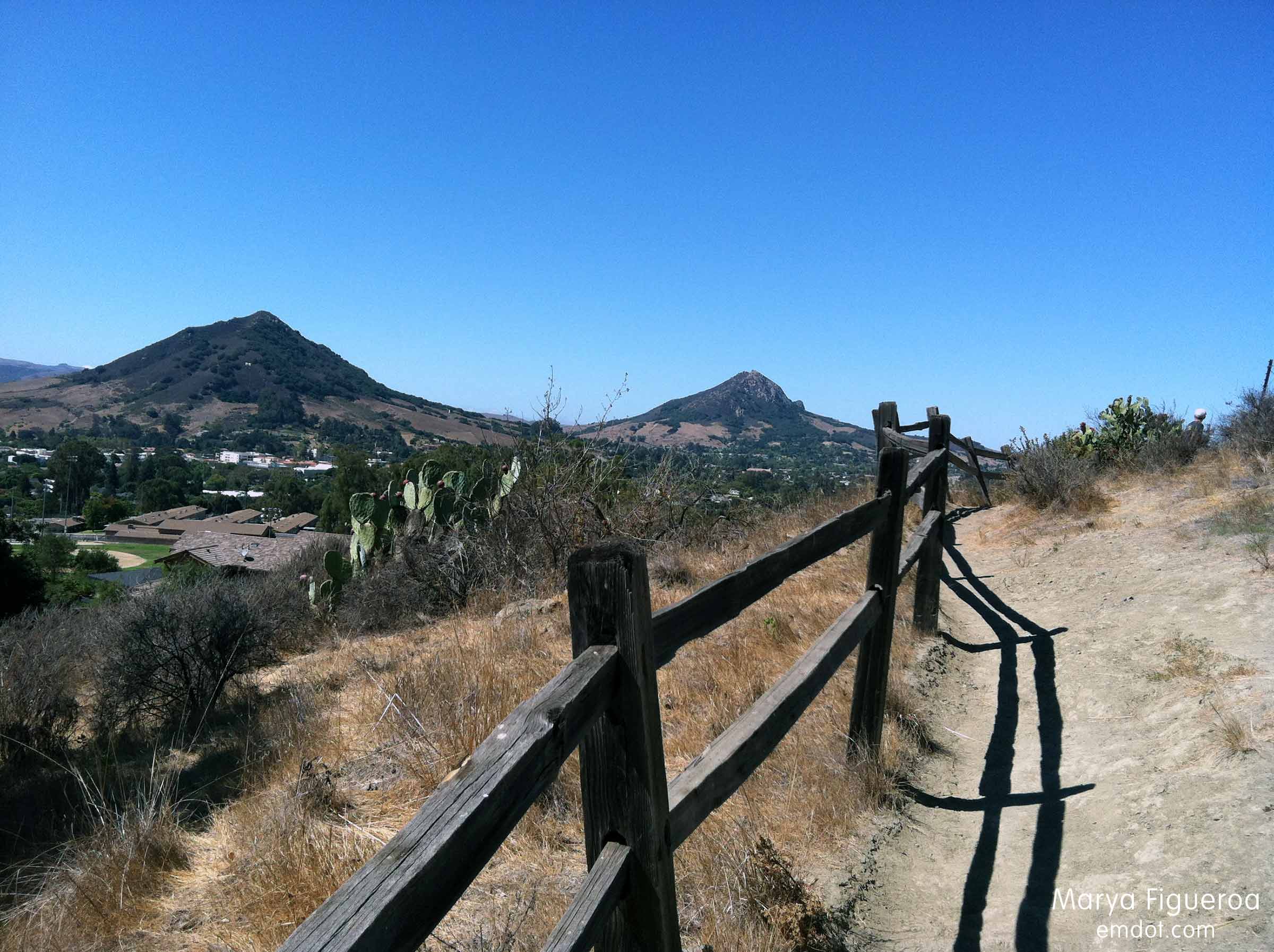 Week 25. September 22. I took two weeks off from hiking because of my broken arm. Yes, I know — one does not need their arm to hike. However… my body was tired. It needed to rest and so I did let it rest. I decided to take a couple weeks off and add a couple weeks at the end as make ups.
This is make up number one.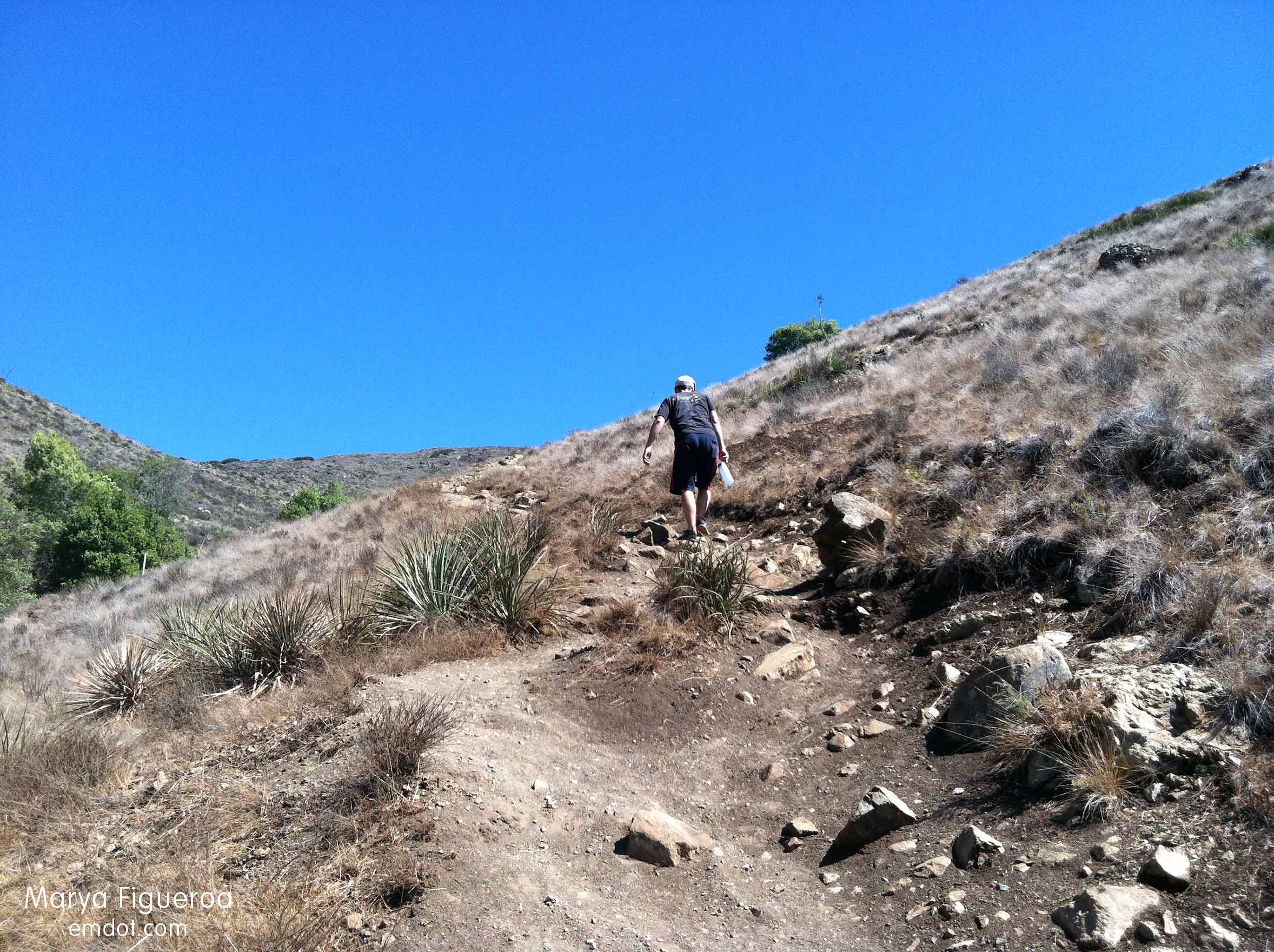 Prospects has different names depending on who you are, who your friends are, where you live, and perhaps when you first started hiking this hill. My first hike was in October 1989. I remember the day because it was also the same day as the La Prieta earthquake that shook SF and Santa Cruz.
My friends call it Prospects, though I do have a couple other friends who moved here later than the first group of friends and they call it High School Hill. I cannot abide by that. (Okay, cannot end that sentence with out a smile. Love you high-school-hillers.)
At the base of the hike nowadays is a sign that says Bowden Ranch and also mentions Resevoir Canyon. One steep hike, so many names.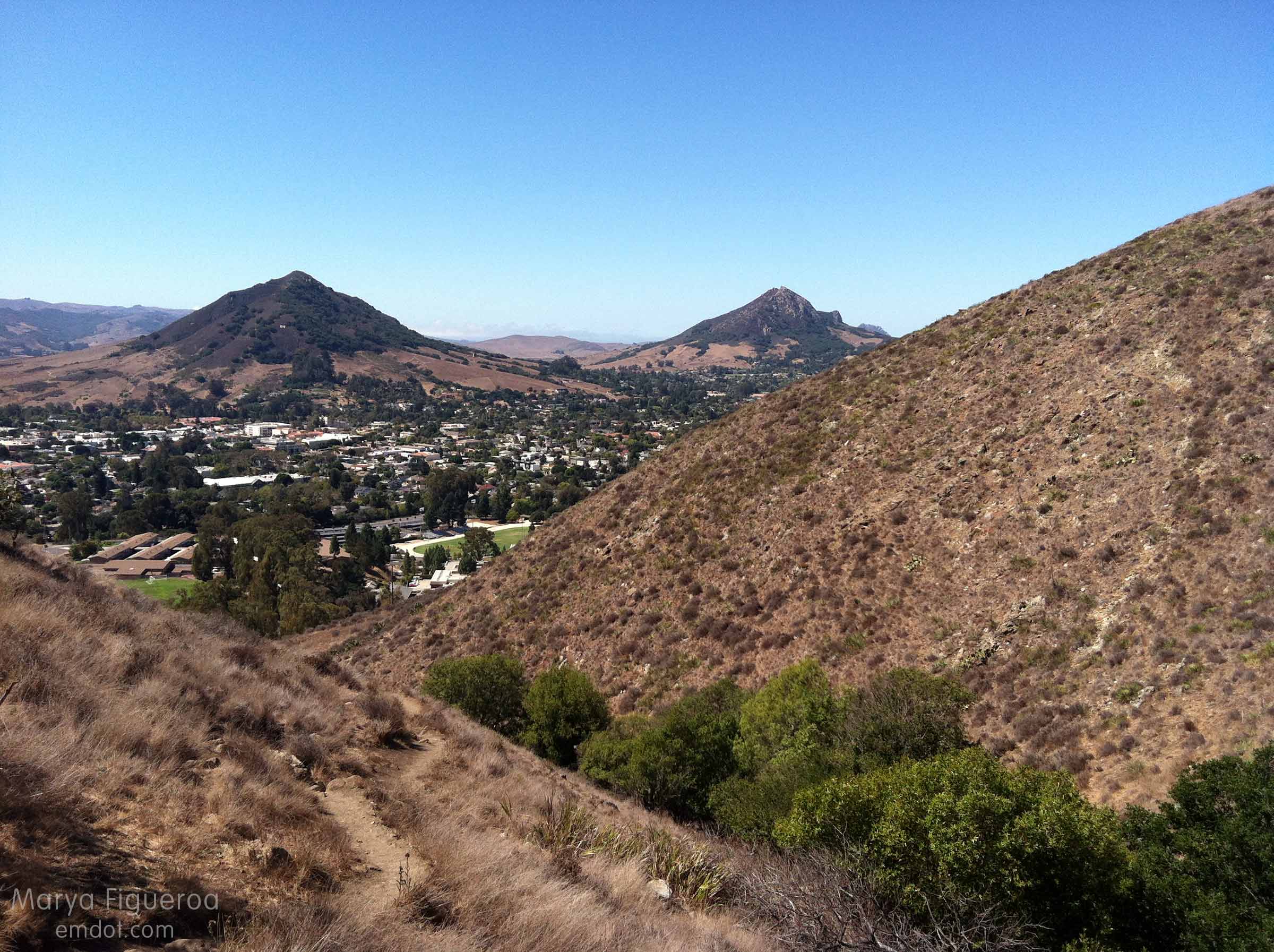 I haven't done this hike very often and I think that's because the former trail was straight up through dry grass. A very steep grade with the possibility of ticks? No fun!
The new trail, however, is hugely improved. It has switch backs and old spaghetti-western type fencing. It has (some) shade. The grade is still very steep, so get ready for a whole lot of elevation in a short period of time (I know you can do it.).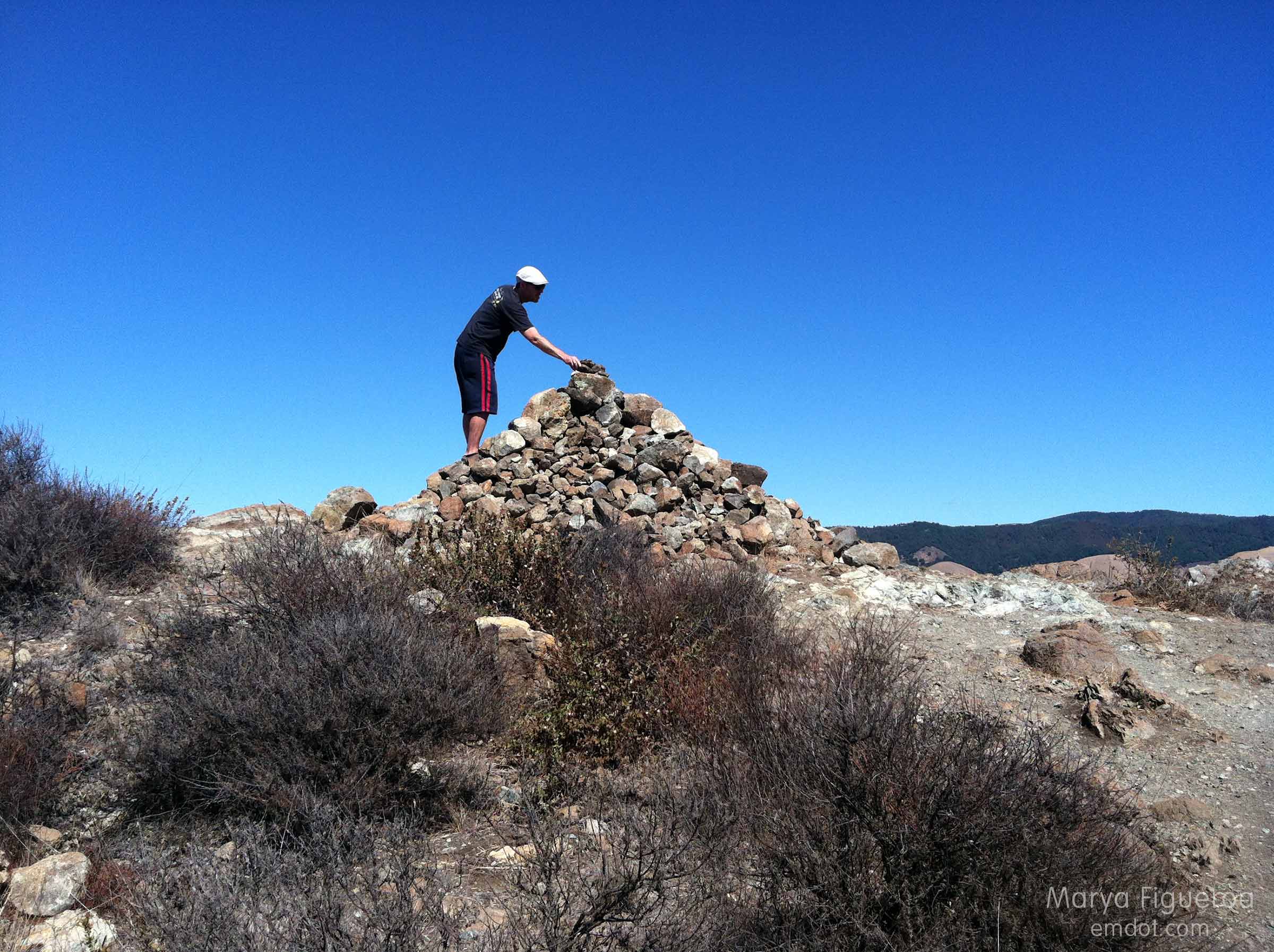 Steve and I both added a rock to this cairn.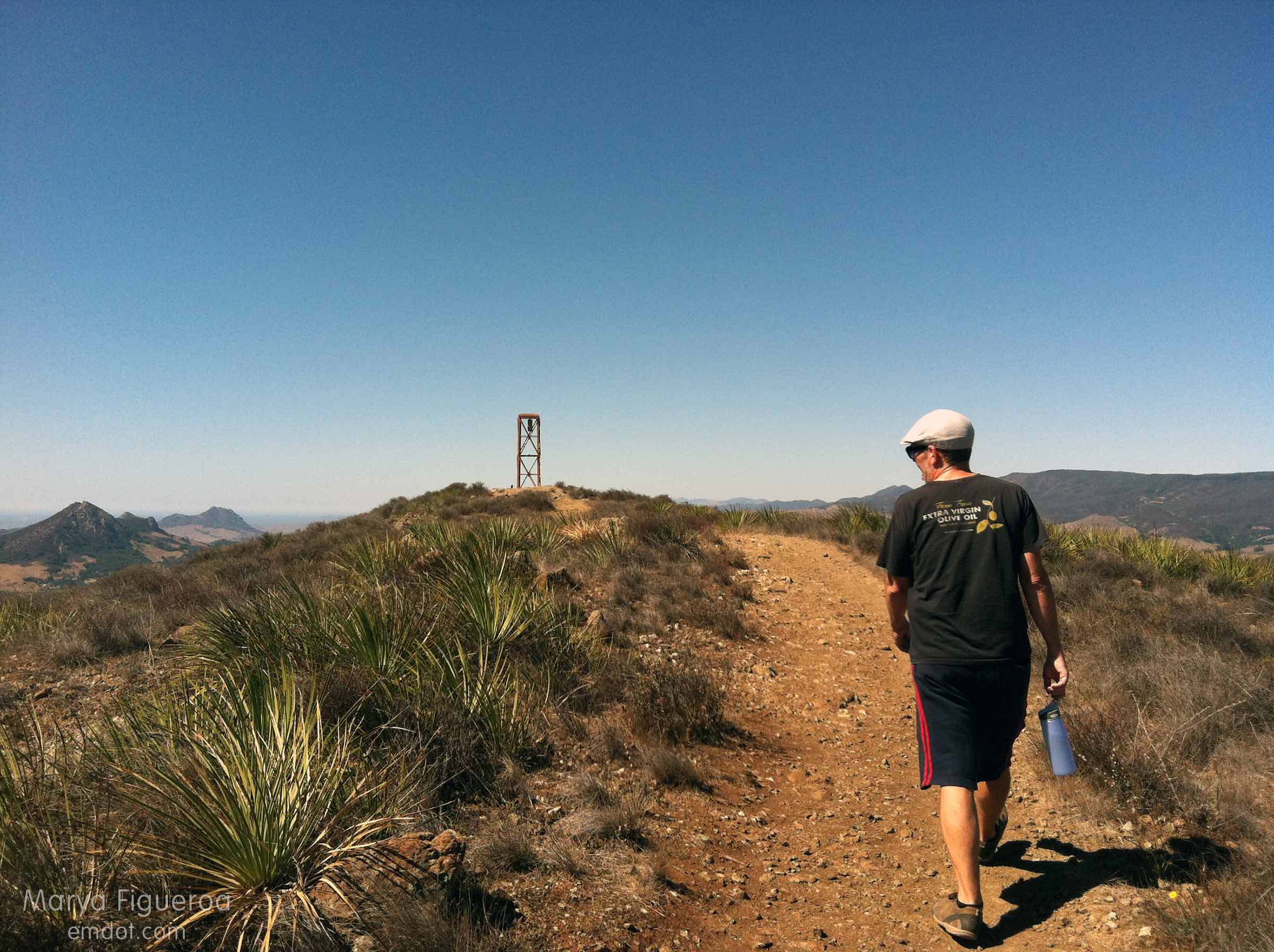 You can see the tower above (ahead of Steve in the photo) from all parts of town. It's a directional marker for me (as are the cerros on the other side). Always easy to know what direction you are headed in SLO by your proximity to cerros and hillsides.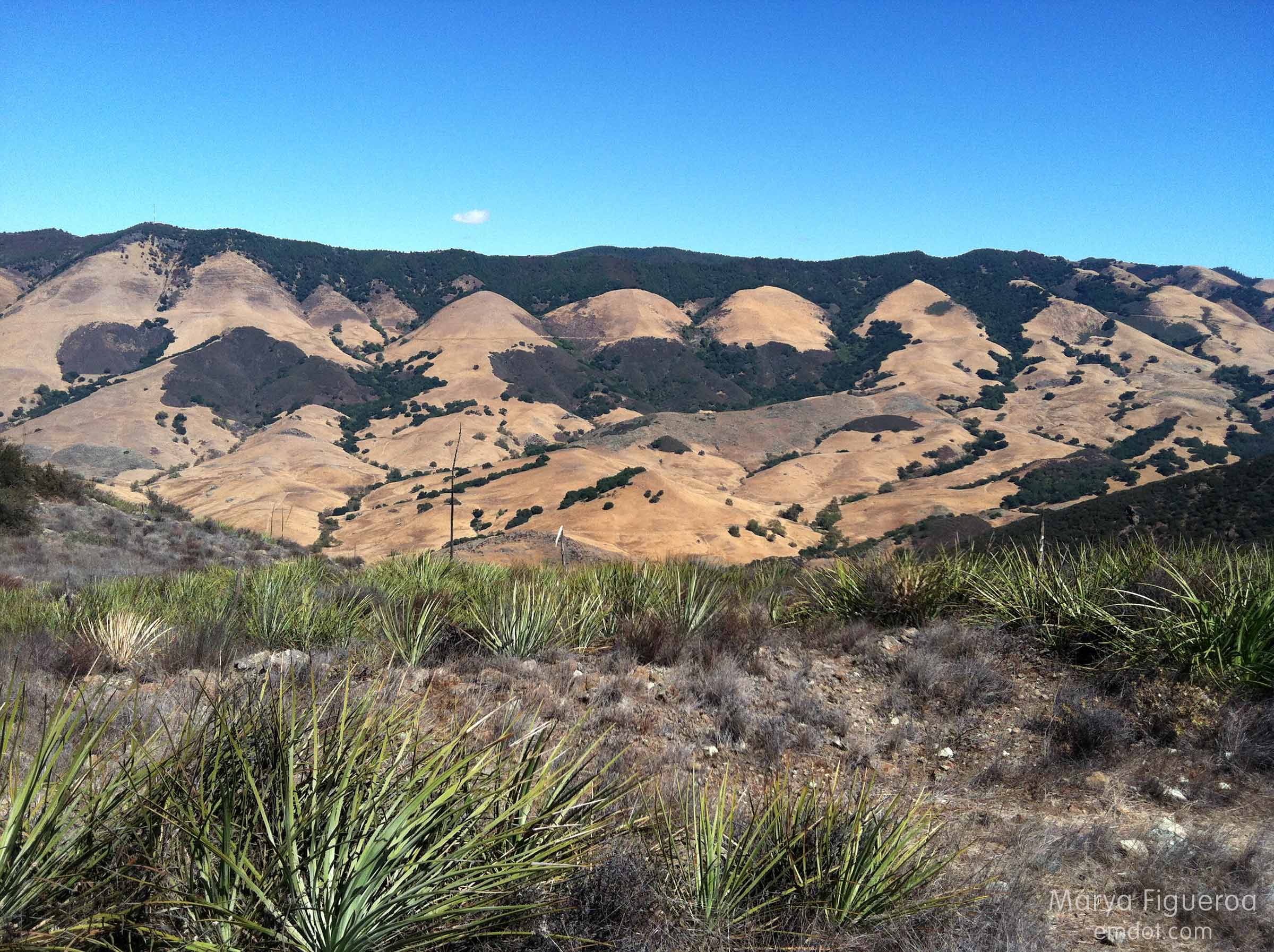 It is so brown and dry right now that it is hard to believe it was ever green or that it will ever be green again. The brown is part of the breath of the landscape. Breathe in dry. Breathe out dry. Feel the wind. Watch dust kick up from your shoes. See the brittle grasses around you. It is the season of parch, surely to never end.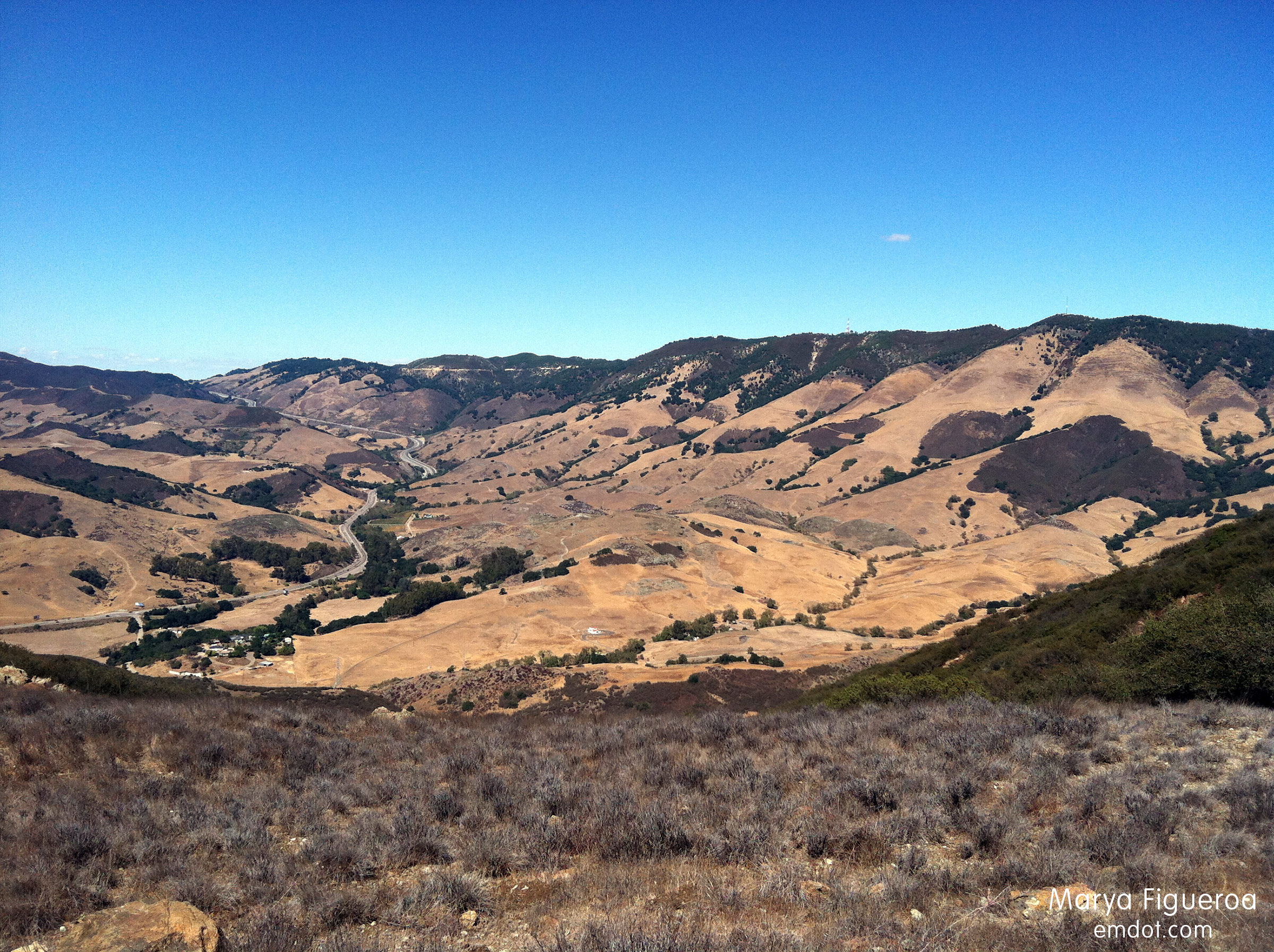 The meandering line in the middle left of the photo above is highway 101, snaking up the Cuesta Grade. Leaving San Luis and heading to North County. Or descending from North County, heading for a cooler clime, depending on your perspective.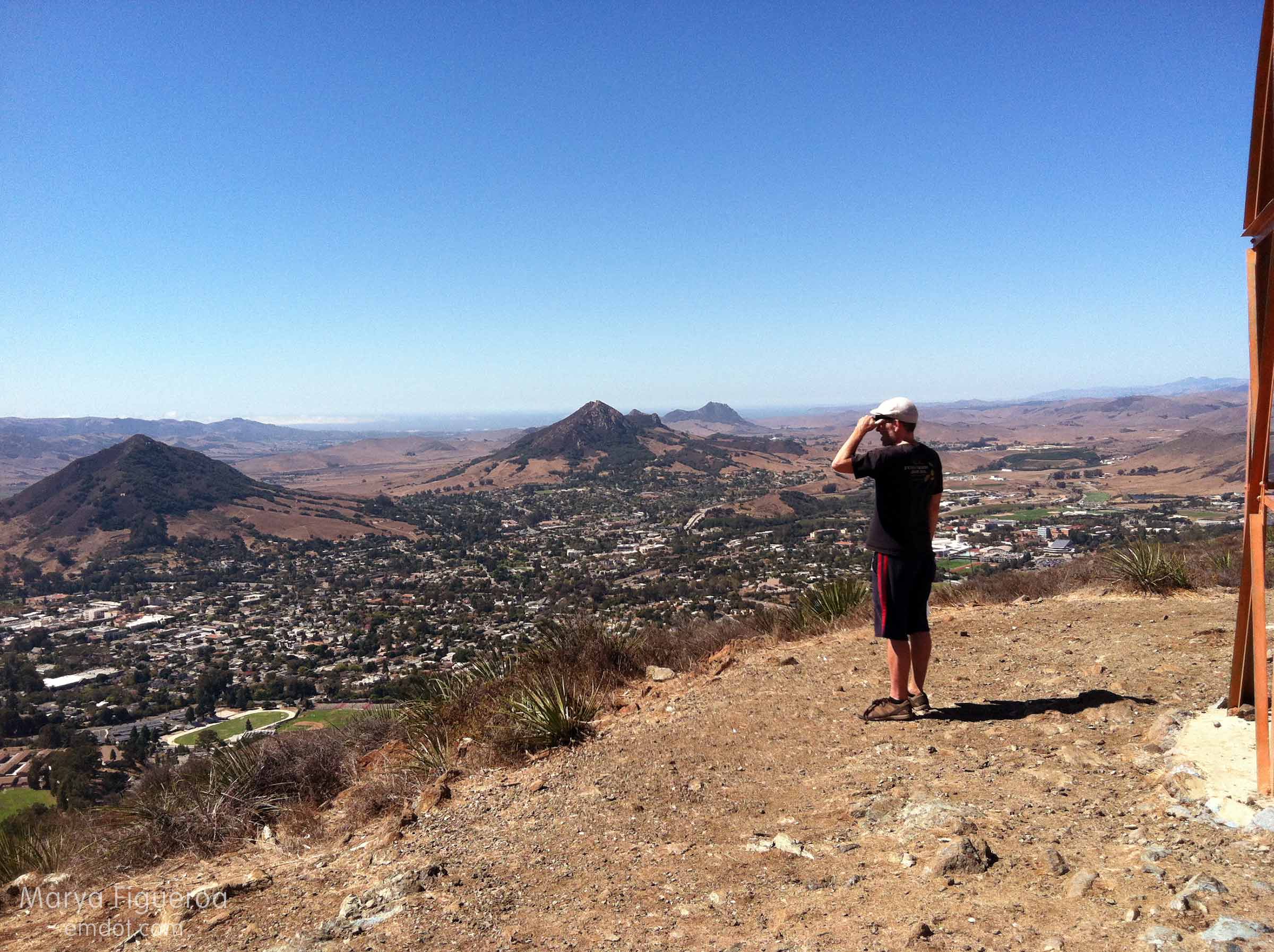 From the top of Prospects you can see to the top of the grade when looking east, or you can see to the oceans if looking west. Both Pismo Beach and Morro Bay are visible. The cerros above march to Morro Rock (and you can see a line of white fog covering Los Osos as it is legally required to do.).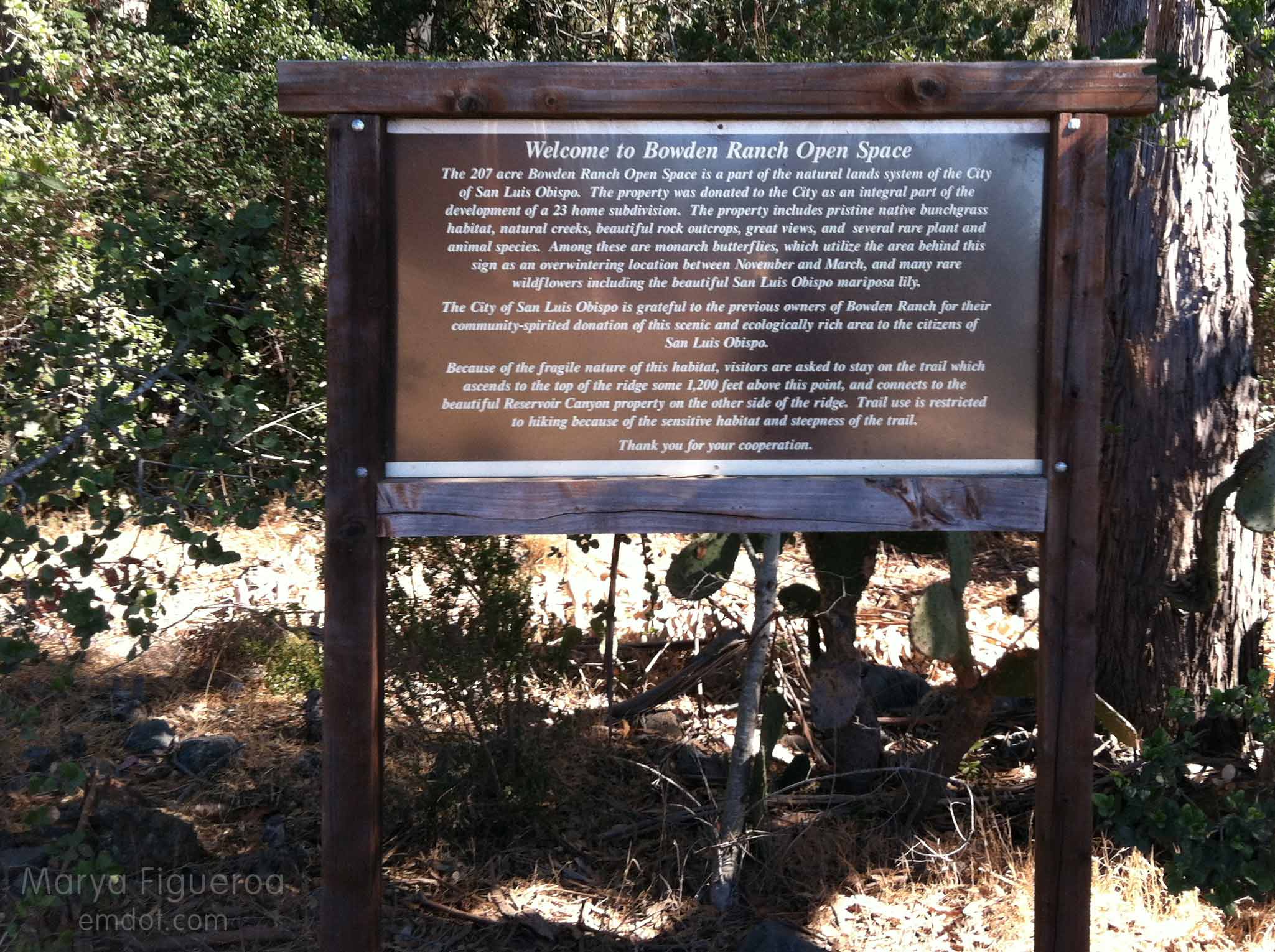 The hike itself is not long, just steep. I enjoyed it so much more than previous experiences (new trail, you paid off.). Bring some water and maybe some binoculars to take in the ocean views or to find your house down in the valley or to appreciate the wayward buck or bird.