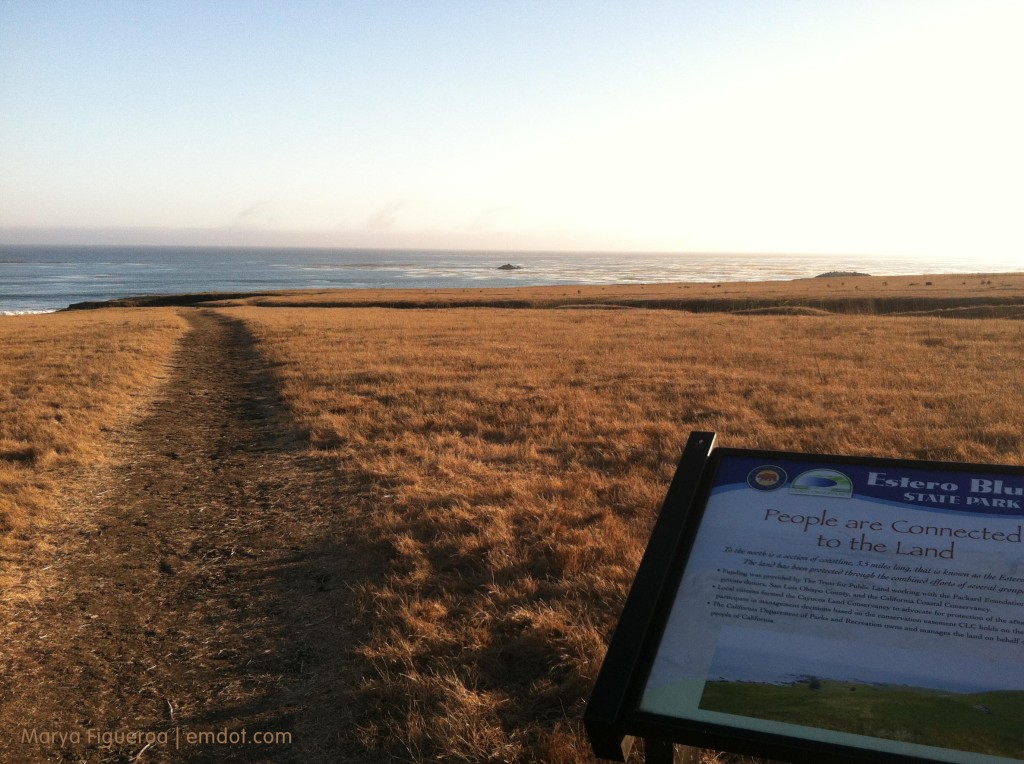 Week 19. July 14, 2013. I know this spot as Abalones, but it's seemed to have been renamed Estero Bluffs (It's a mile or so south from the Estero Bluffs trip we did a couple weeks ago.). Perhaps it is Estero Bluffs South. I like Abalones better.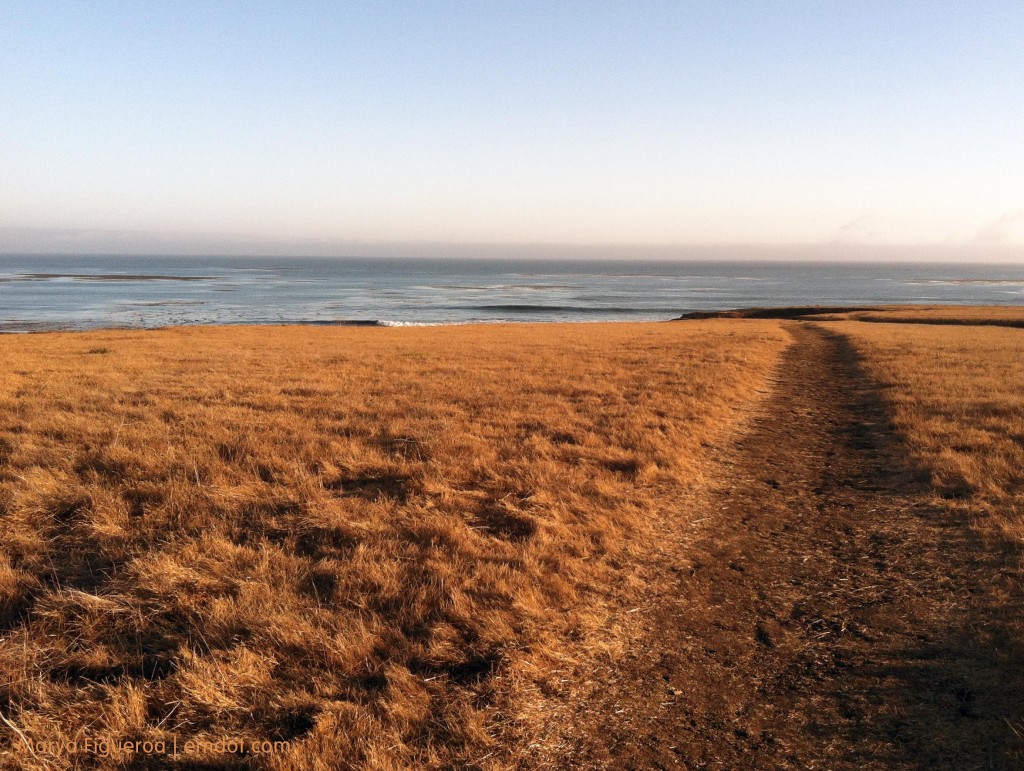 Regardless of name, it was lovely. Almost deserted. And, unlike what it looks like here, a bit remote to get to. The parking spot is tricky and you have to climb down a small metal, store-bought ladder to get to the beach.
It was incredibly peaceful. The kind of peace that fills your lungs as you breathe in and pumps through your veins with your heart beats and makes you feel quiet and right with the world.
Because of the way the cliffs sit, the whole beach was in shade, despite the fact that we could see beaches to the south still sundrenched. I think this added to the peacefulness.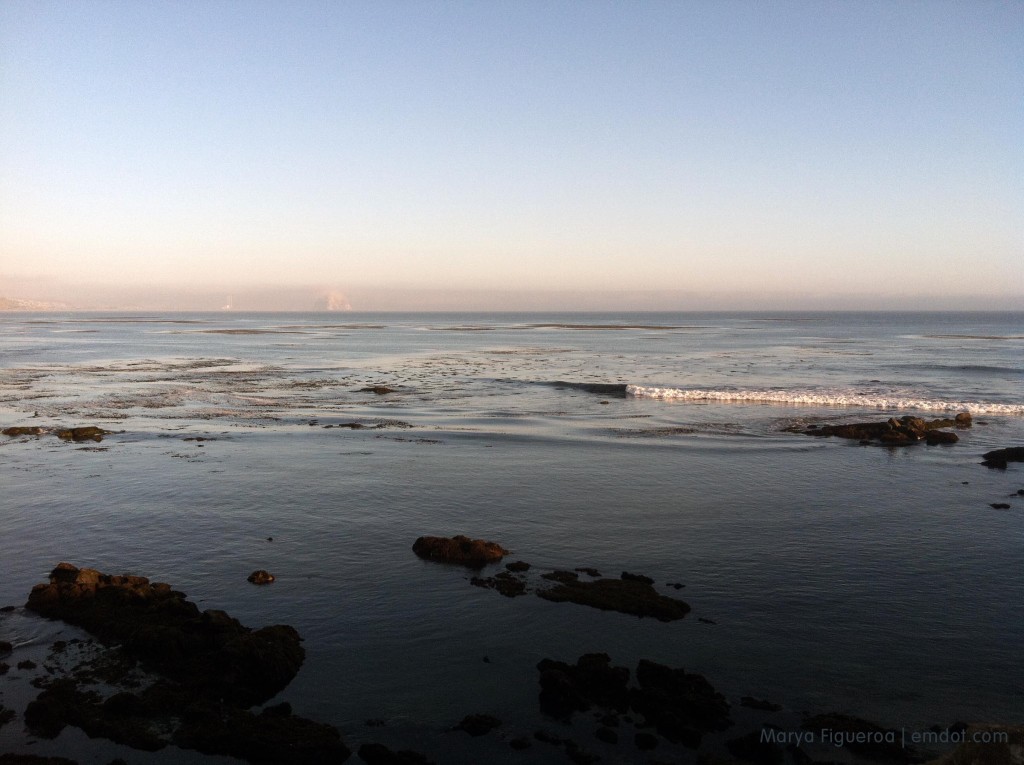 I forgot to check the tide to find out if it was low tide or extremely low tide. I'm (unscientifically) guessing the latter as the tide pools sported what looked like a lawn of still very attached and still very green seaweed and many sea anemones were just in the sand — not even attached to rocks. It was a very delicate and fragile area. I was mindful of my presence and each step I took.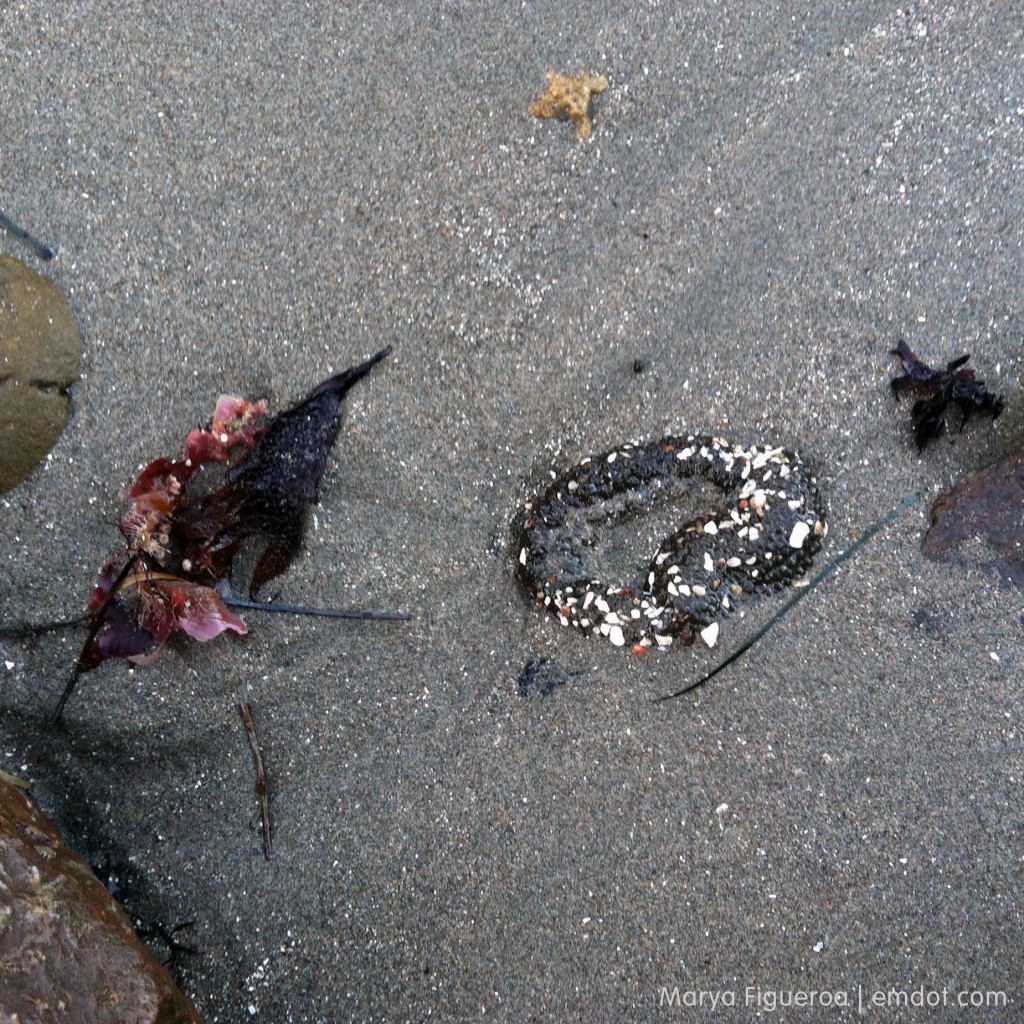 I've never seen so many turban snails and/or hermit crabs. A colony. Several colonies. It was a densely populated, high-rise apartment city of turban snails with a healthy dose of sea anemone neighborhoods thrown in. Of course, none of my turban photos turned out.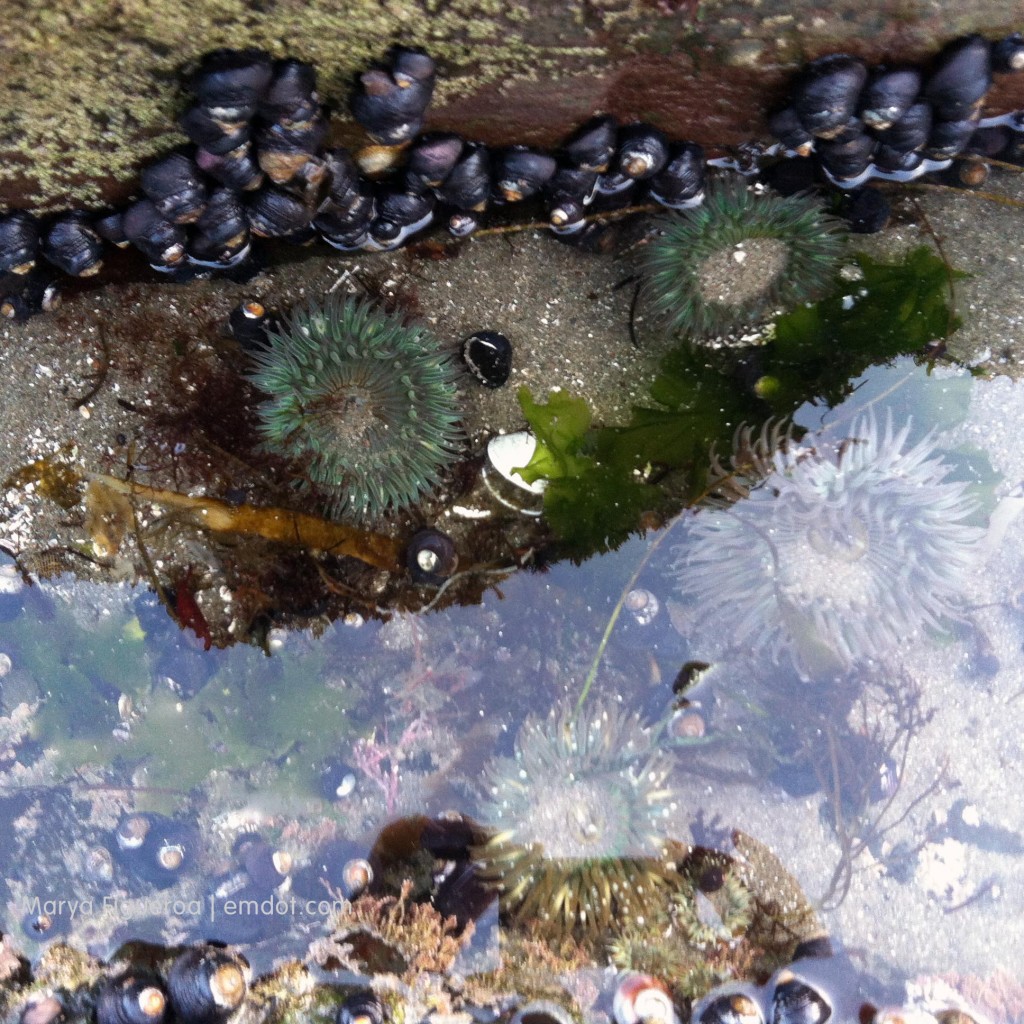 The colors on the beach were exquisite. They would have inspired any painter or fashion designer. I loved the red of this seaweed.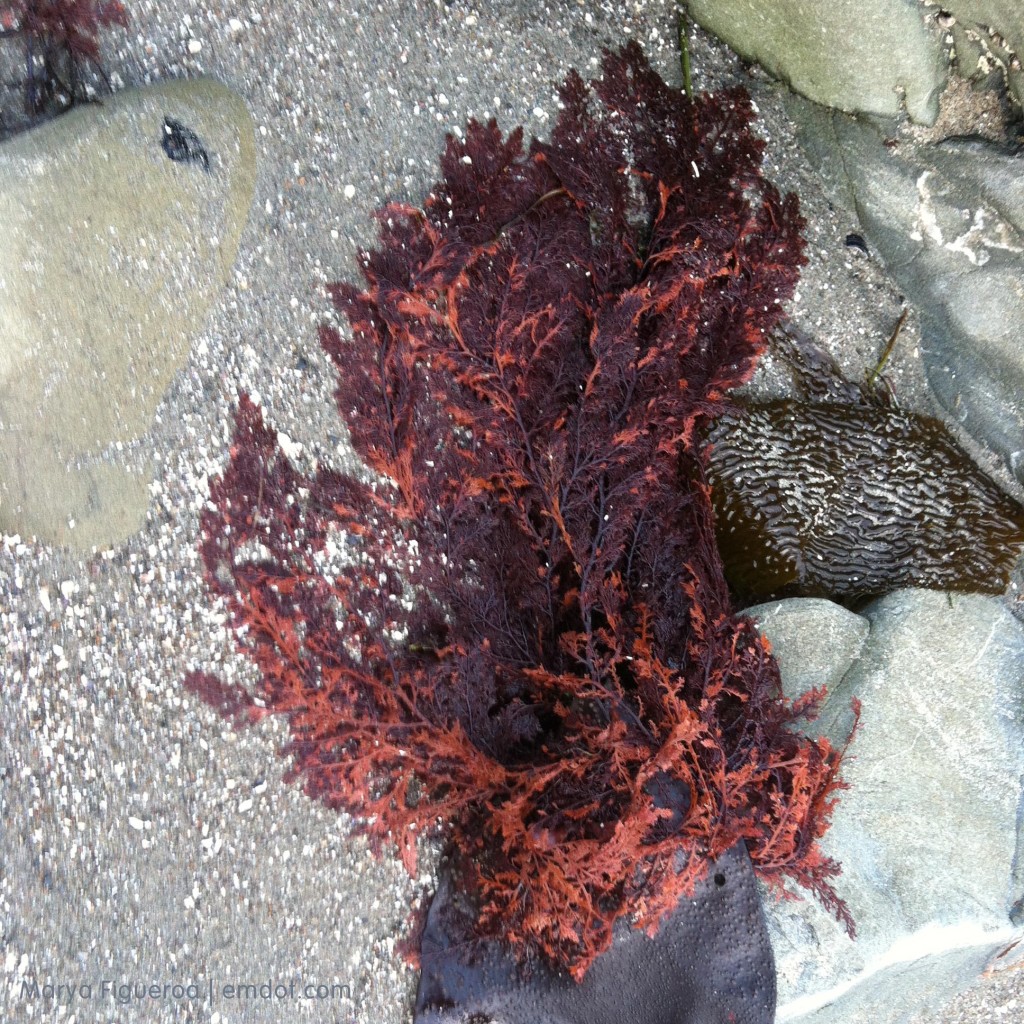 The beach was awash with rocks and shells and seaweed and rocks and shells and more seaweed.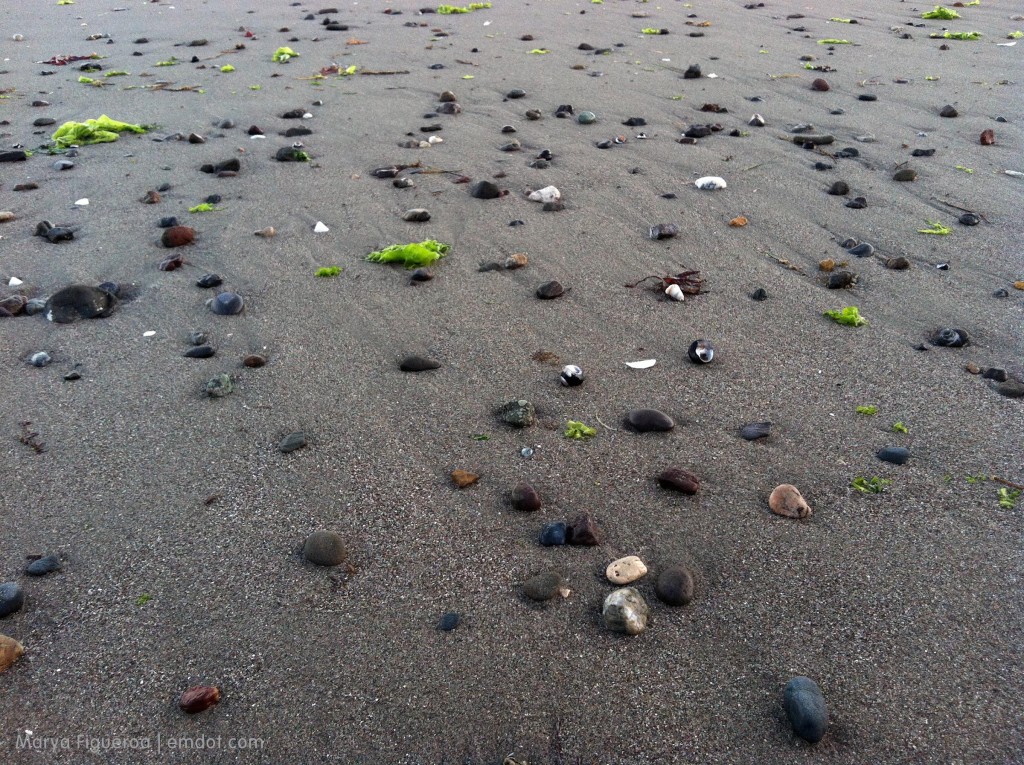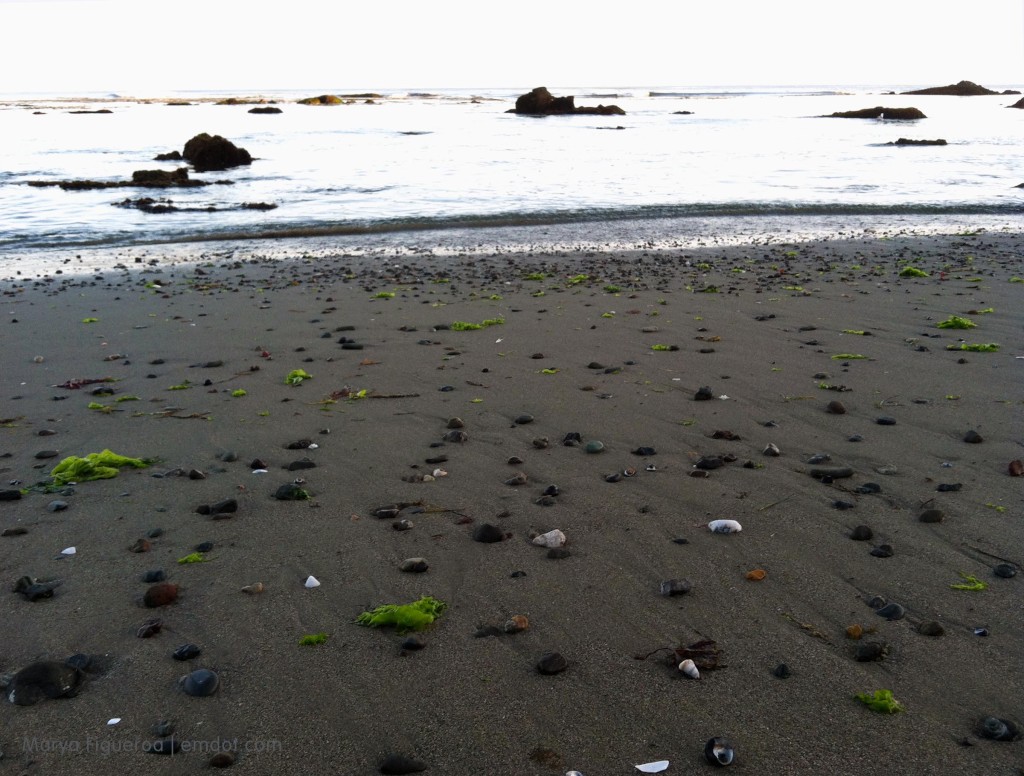 But, as I said, the beach was shaded and as the sun sunk lower, the temps went down with it. We decided to hit up one more beach with the last rays of light. We went to 24th Street in Cayucos.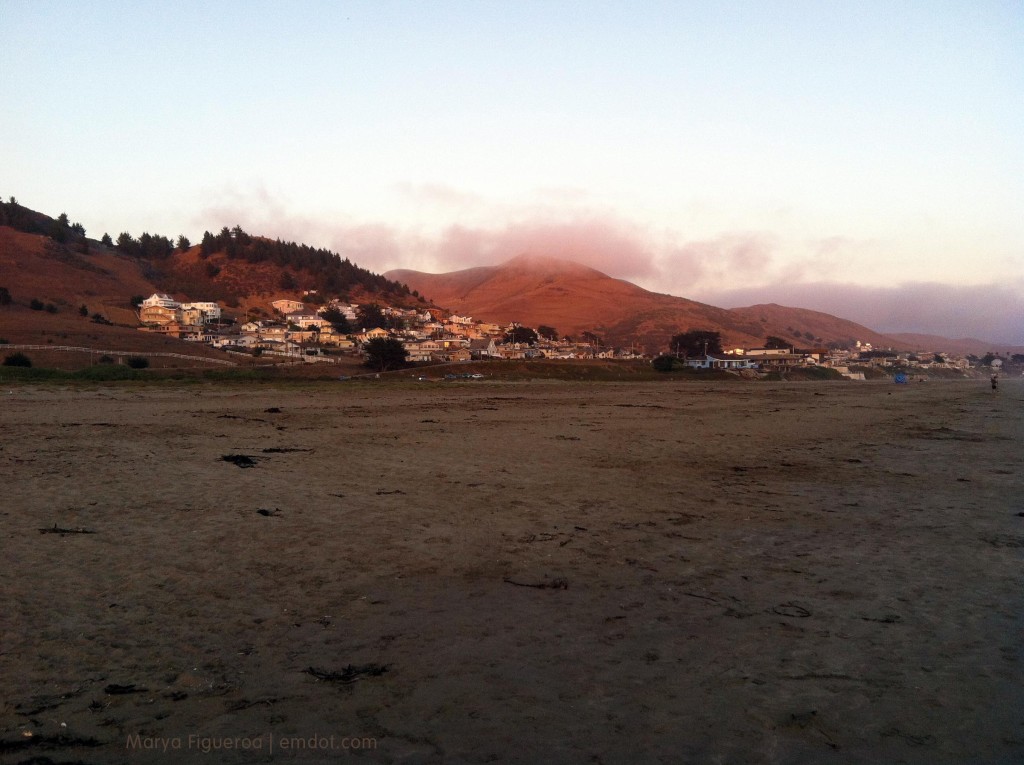 Only a couple miles south of Abalones, the beach couldn't have been more different: white sand, exposed beach, people still hanging out.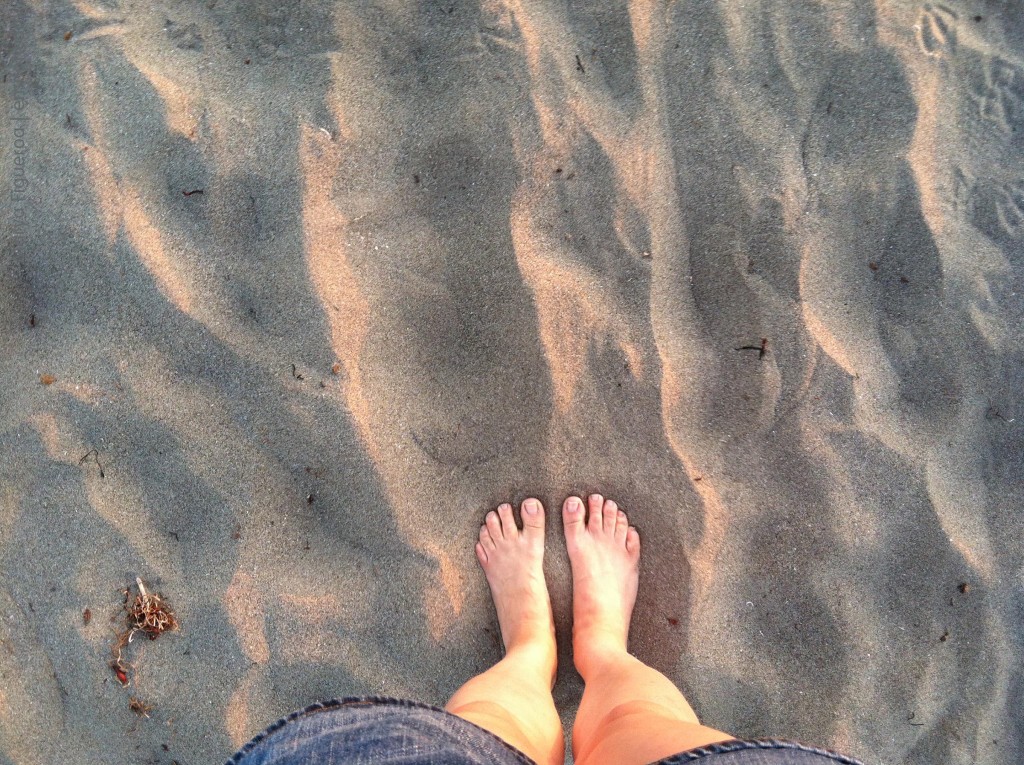 Perhaps it is seaweed season.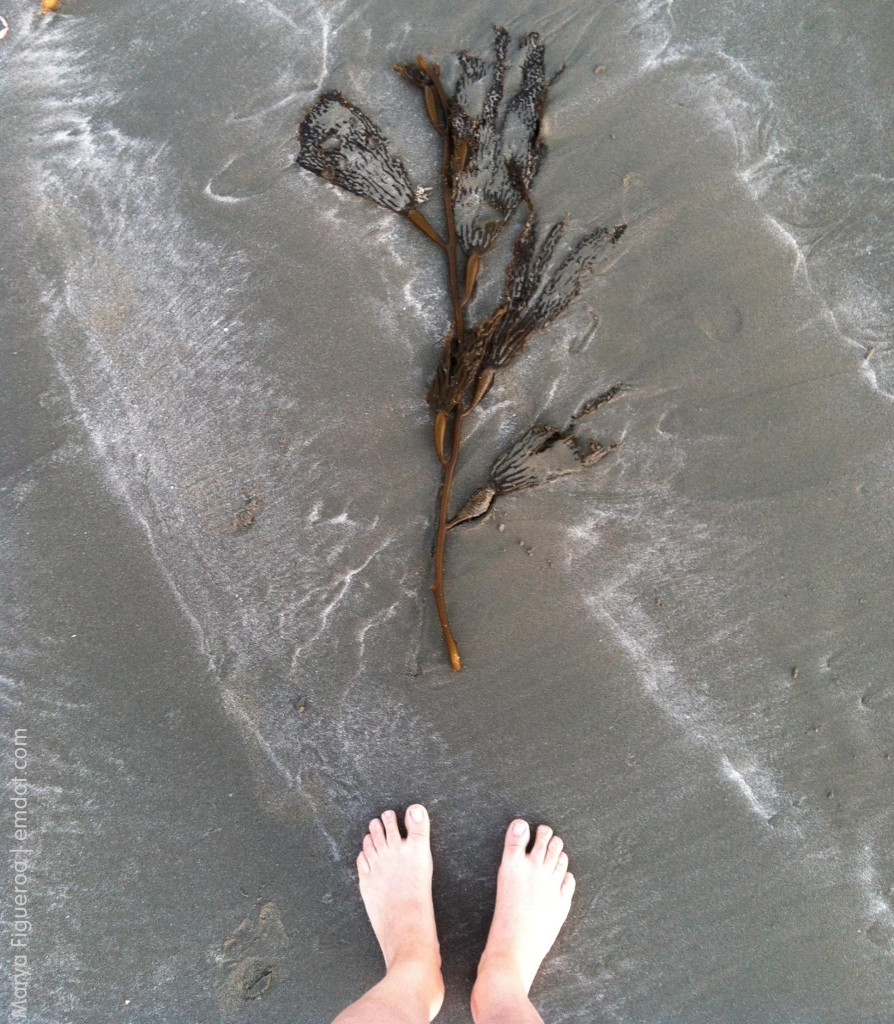 It was a lovely evening and a nice way to wind down the day.