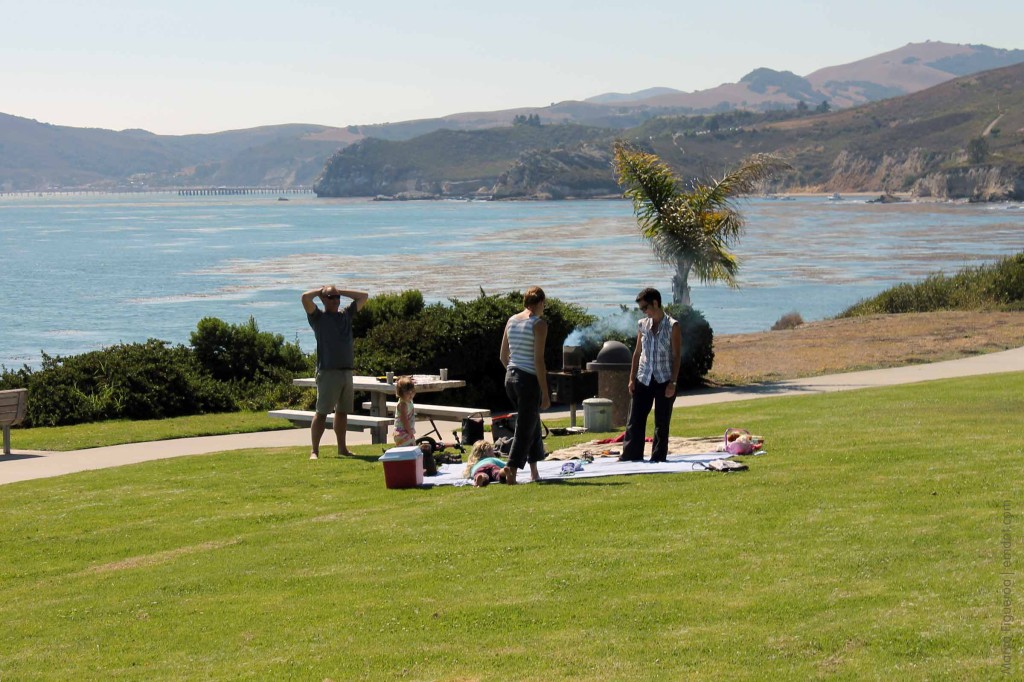 Week 22. August 3. We hit up two beaches this week, only a couple miles apart. First, Dinosaur Caves which is officially in Pismo, but on the border of Pismo and Shell. Then, we met up with friends having a picnic on Beachcomber in Shell. That Beachcomber spot is one of my favorites on the entire Central Coast.
But first, Dinosaur Caves.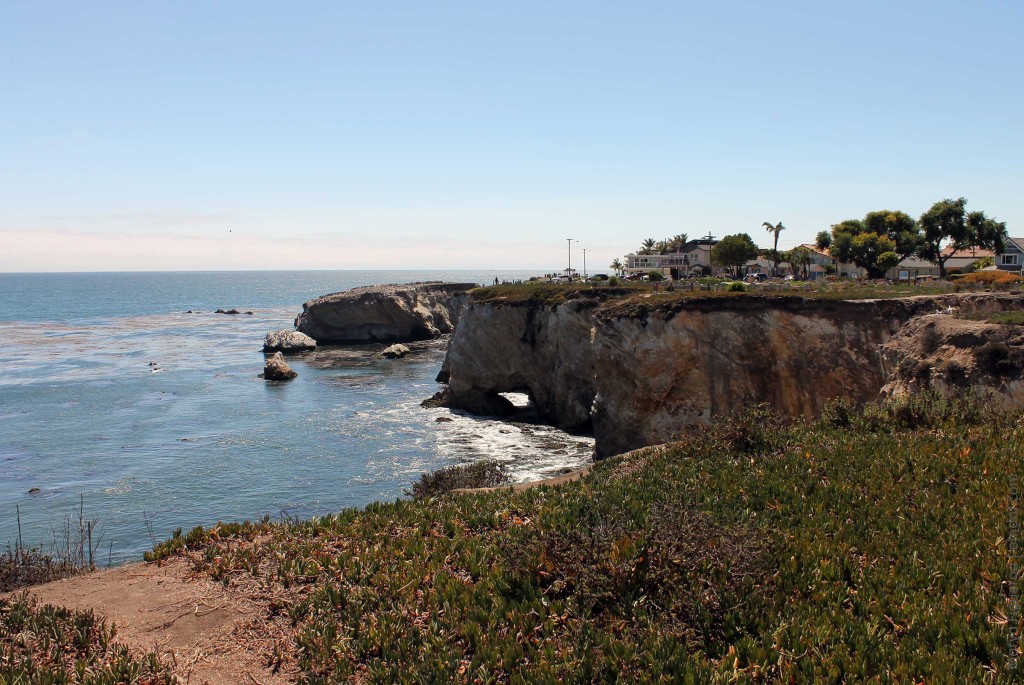 Dinosaur Caves has a bit of a history that includes a building the shape of a dinosaur which you would enter in order to get to the caves themselves. Steve wrote about it on Findery.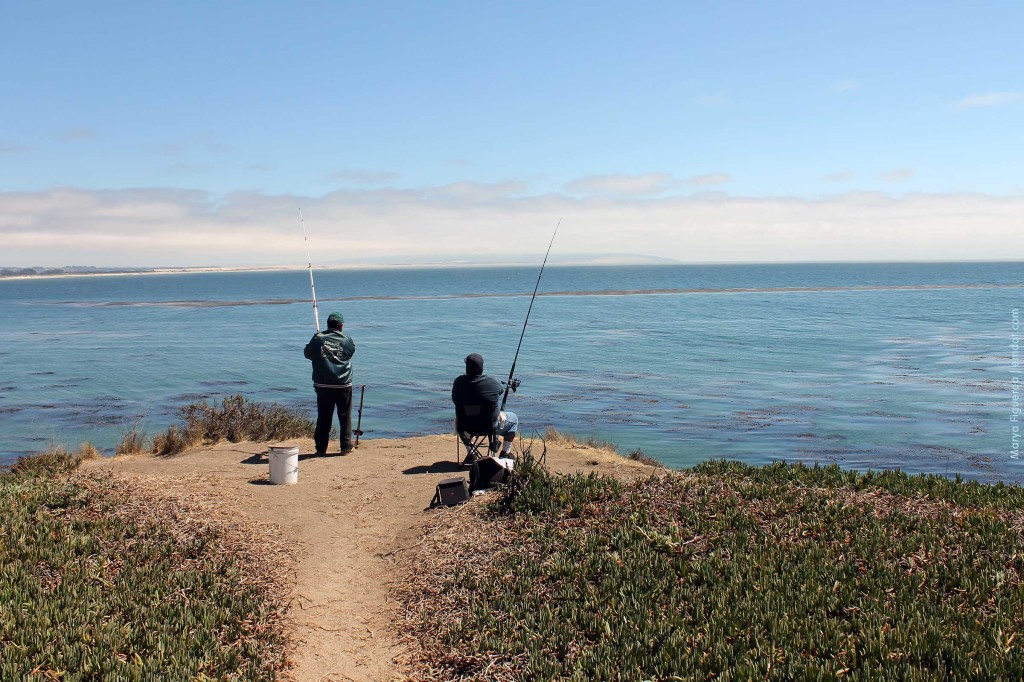 All of Pismo was hopping with people, in full summer fashion. Dinosaur Caves had its share of visitors, but offered a nice respite from the crowds at Pismo Beach proper. There were kids in the playground (of course) and a wedding was happening, but for the most part it was quiet and peaceful with people fishing, bird watching or just taking in the views.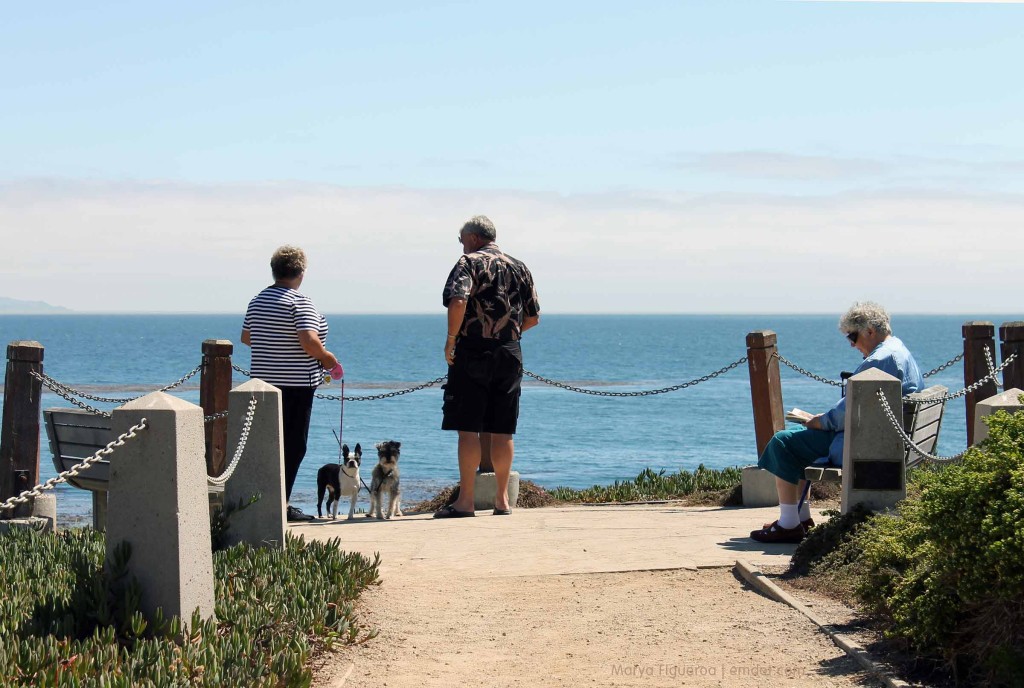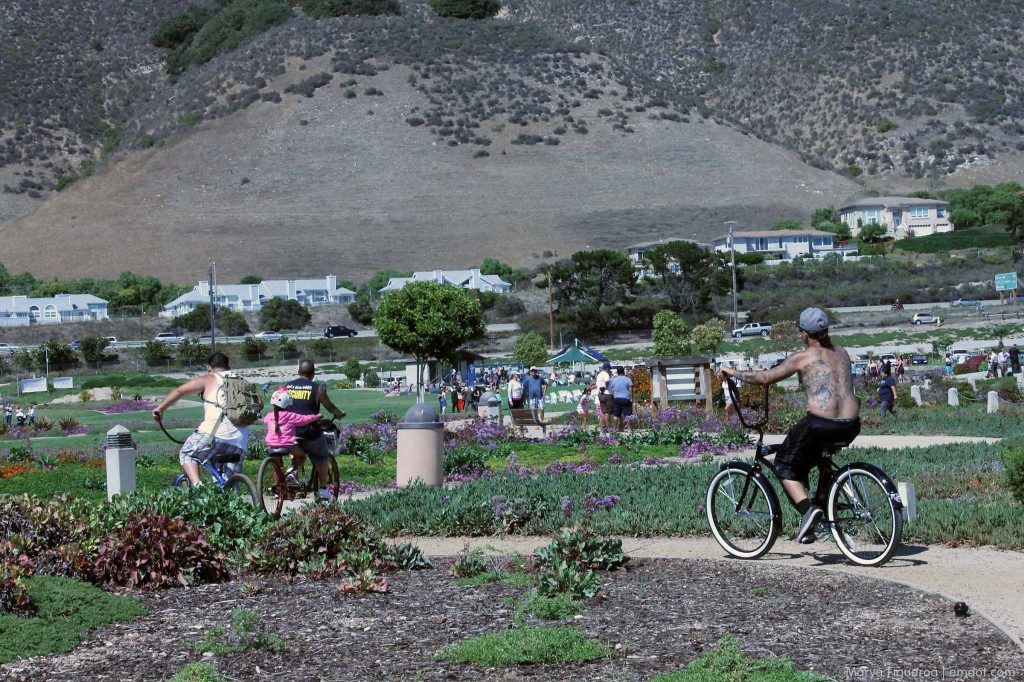 Everywhere there were pelicans and cormorants.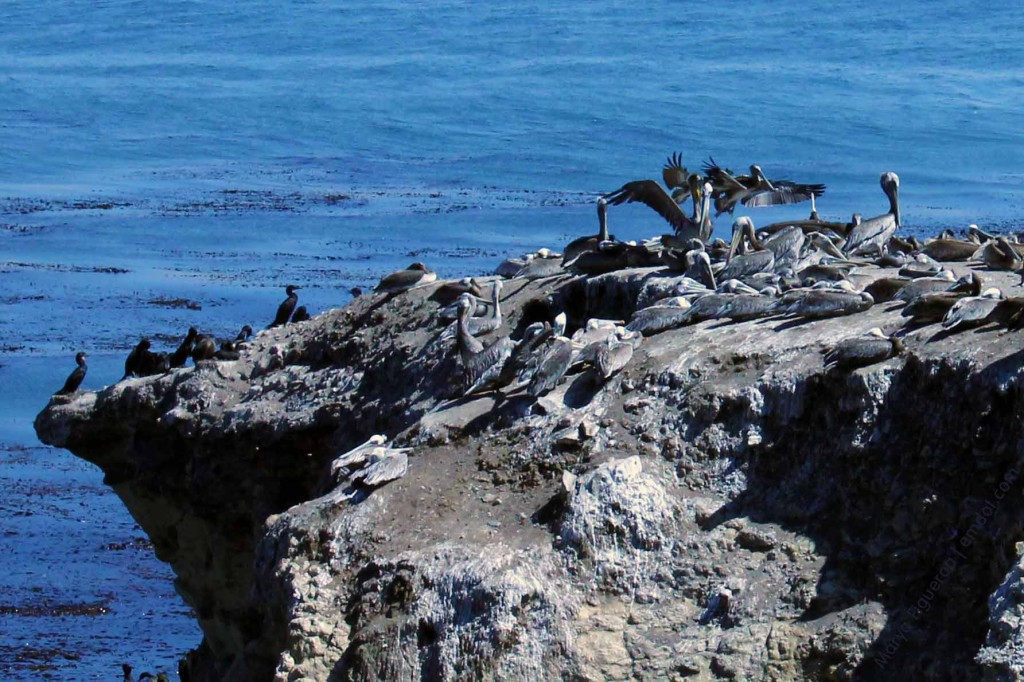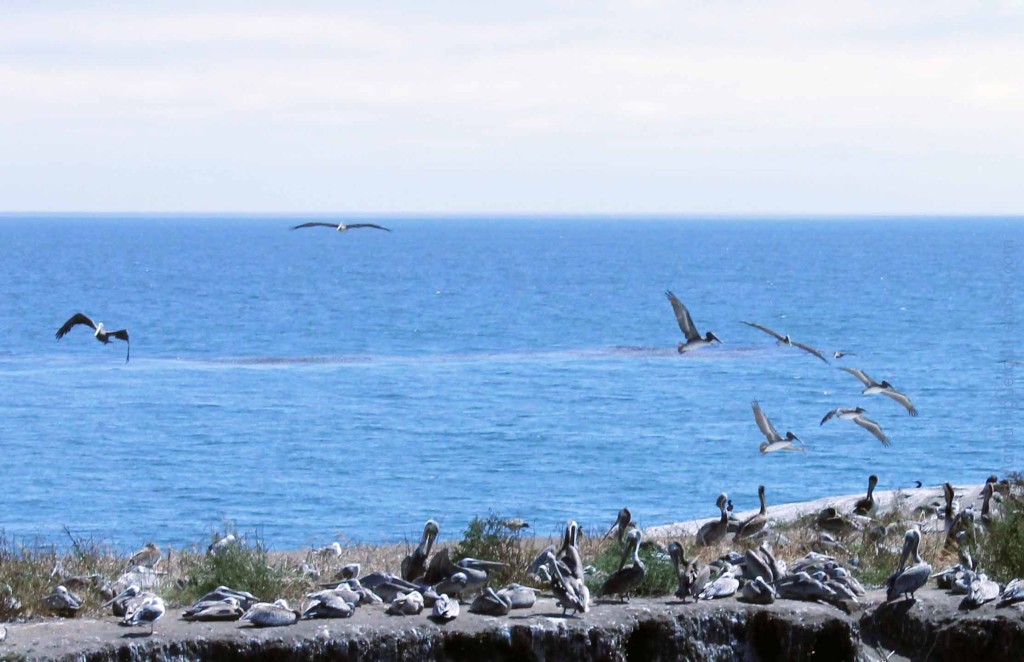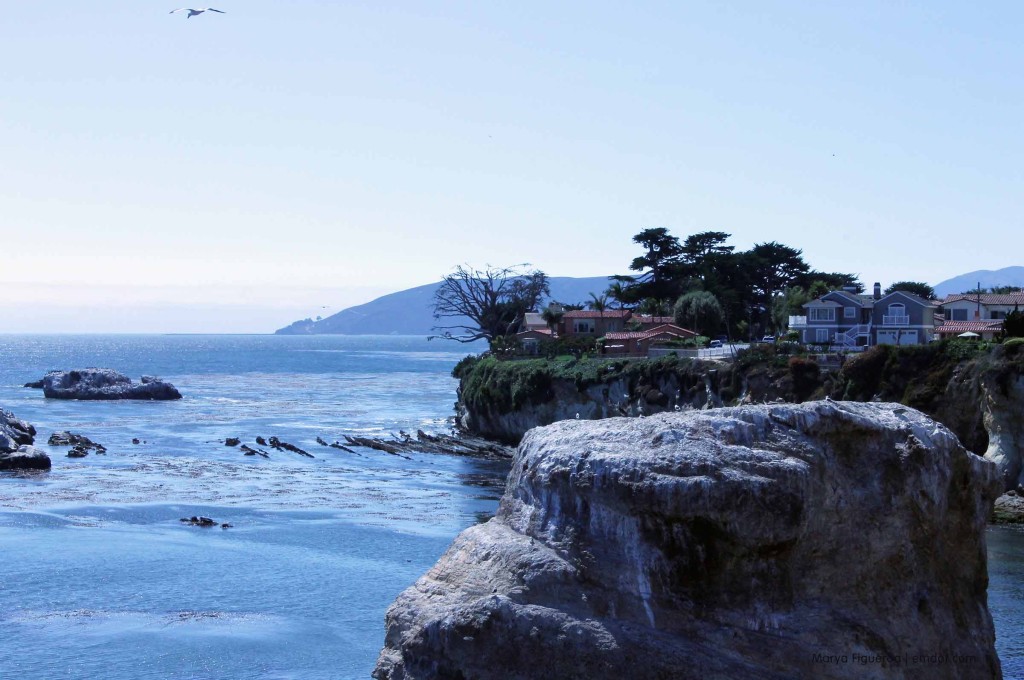 Dinosaur Caves is at the northernmost end of Pismo. If you cross the street you are in Shell Beach, lined with houses and lucky ducks.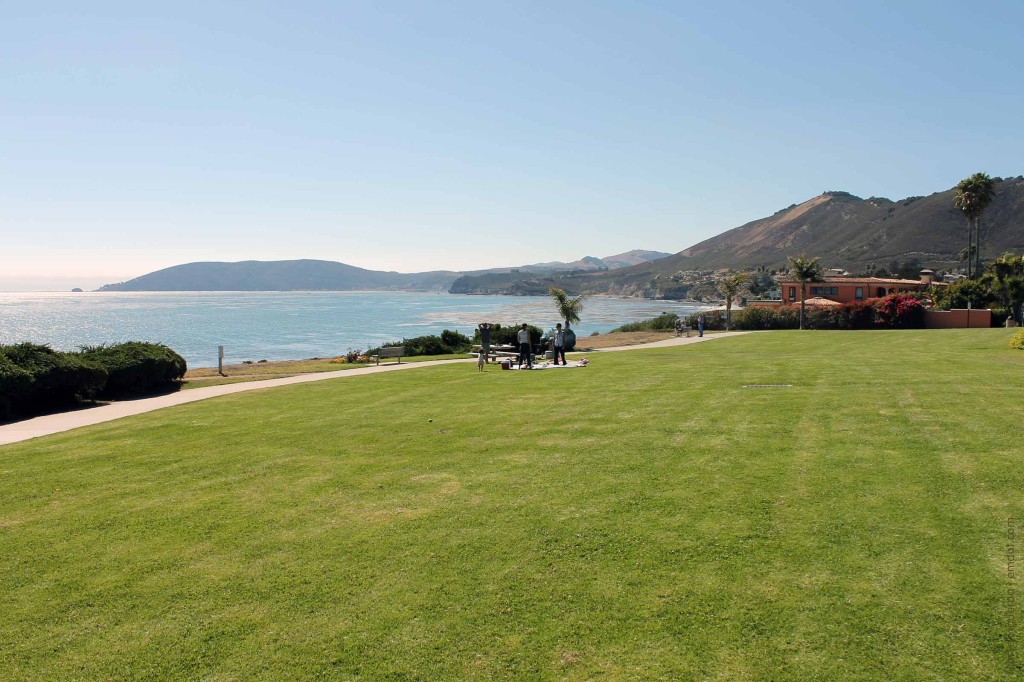 Our friends were having a picnic further north in Shell Beach. Shane, Dan, Becky, Kirstin and kids were BBQing and kicking back (coming a little later: Tom, Cami and Maggie Mae.). It was so great there I actually wished we'd skipped the caves and just come straight here with the friends. I love this park and spot. You don't get down to the beach, but you do get a great relaxing time in a beautiful spot. One of my favorites on the Central Coast.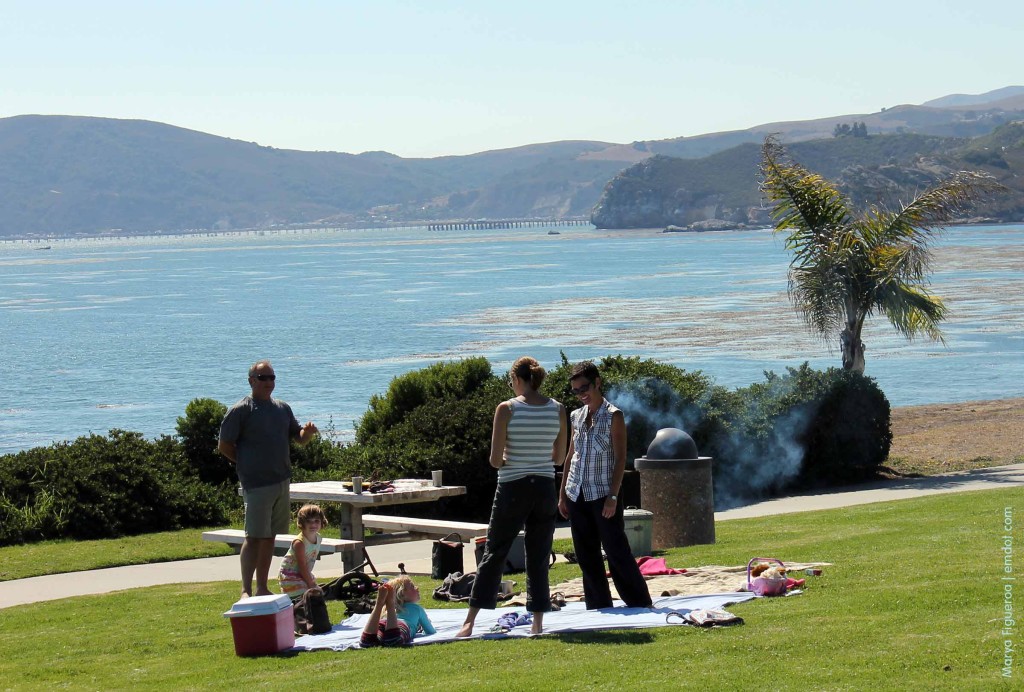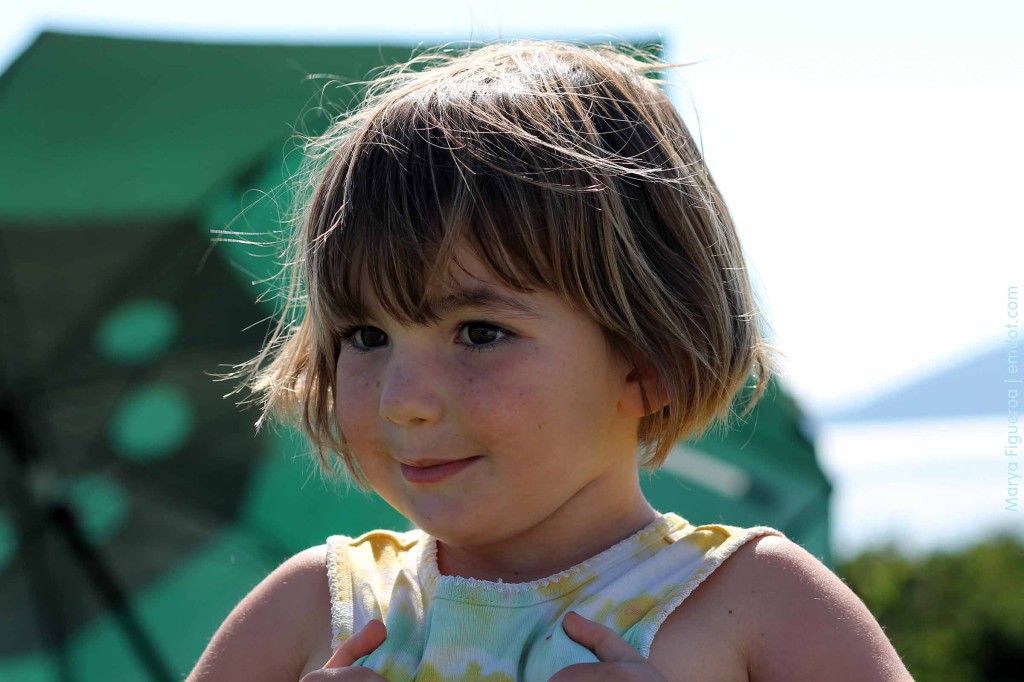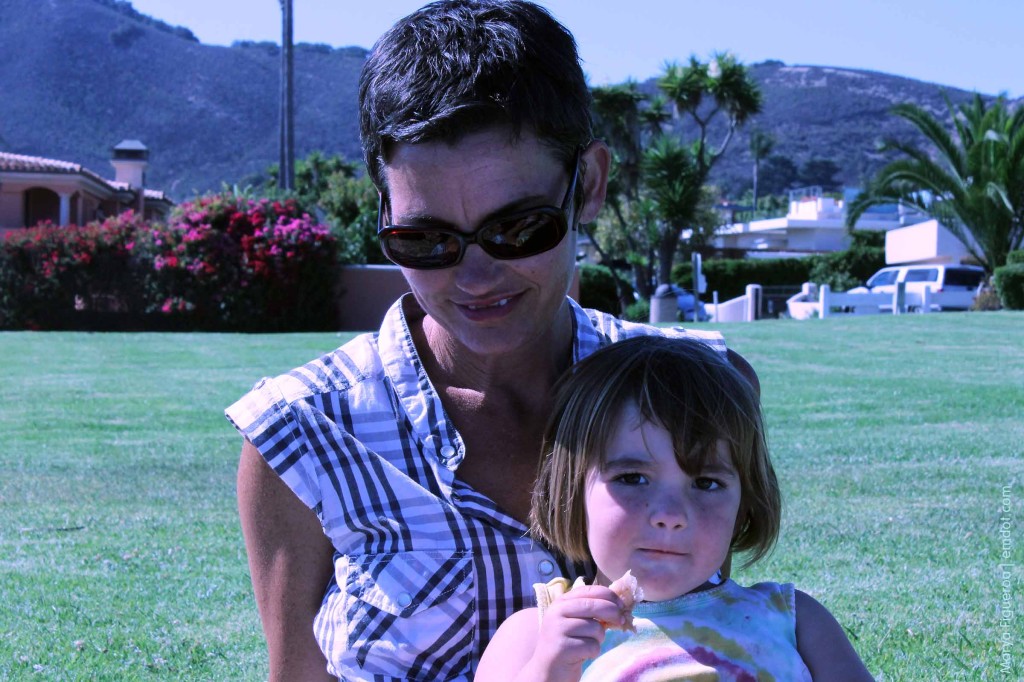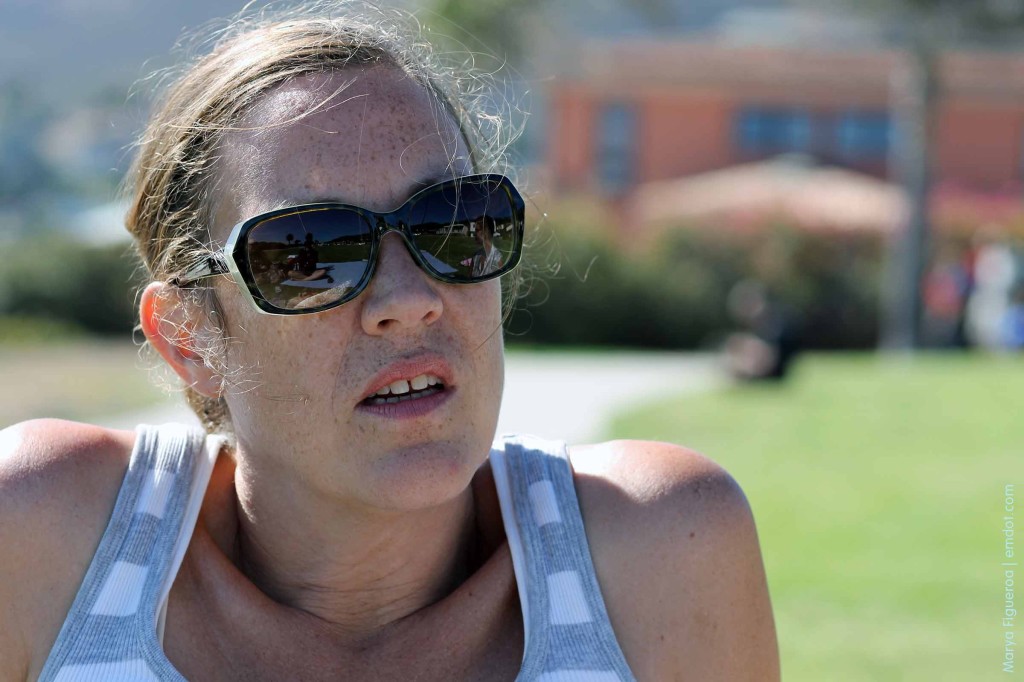 Bailey and Josie love Steve way more than they love me and I think it's because he'll chase them. "Chase us Steve!! Steve, chase us!!" was ringing out the minute we got to the park. (Later it turned into "Why aren't you chasing us??!!" Ha!) I love these kids.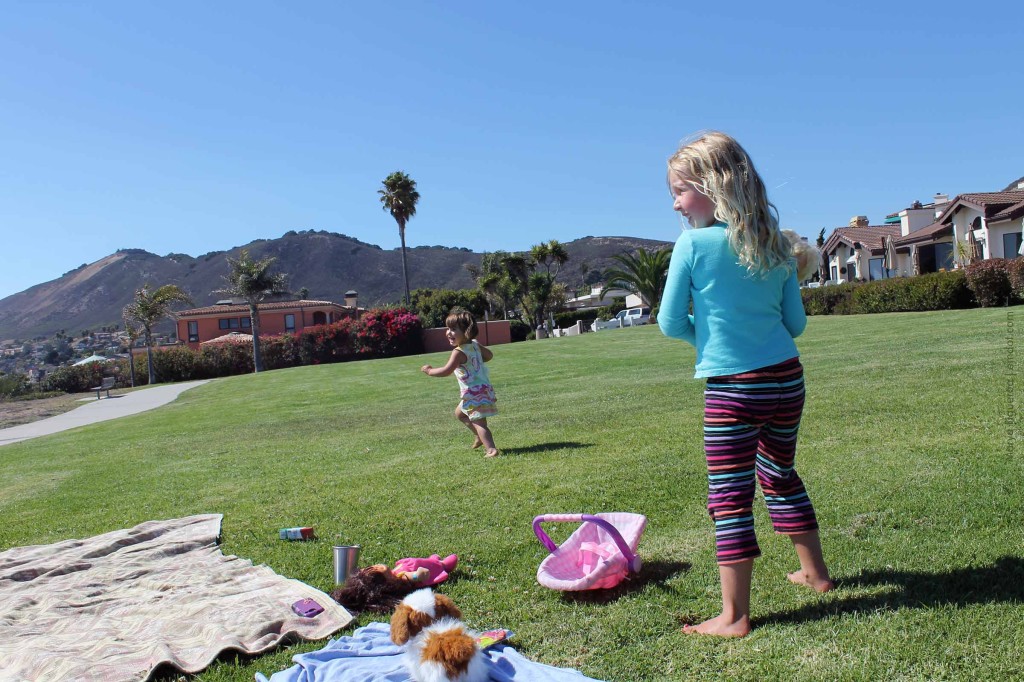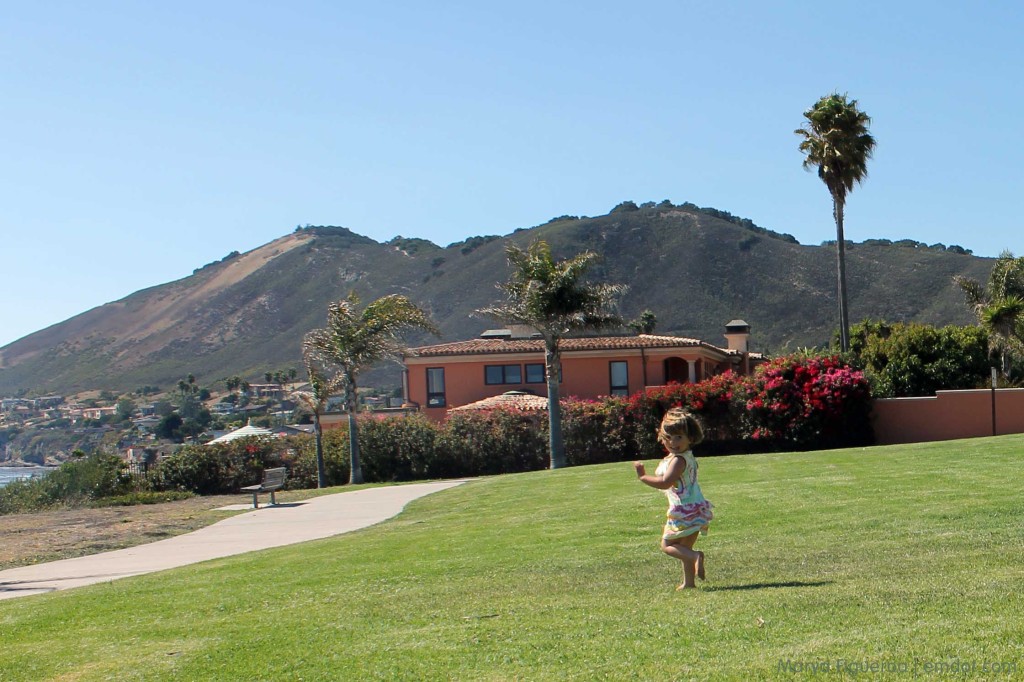 I left the gang early because I had dinner plans with my mom. As luck would have it we wound up in Cambria and decided to do the Moonstone Garden boardwalk (see Week 10 for earlier pics) before we ate. I knew I wasn't going to feature Cambria in my beach post, so didn't pull out my camera (besides I had the wrong lens with me). However, the light was so pretty, I couldn't resist going for at least one shot. Not spectacular, but you get a sense of how pretty it was.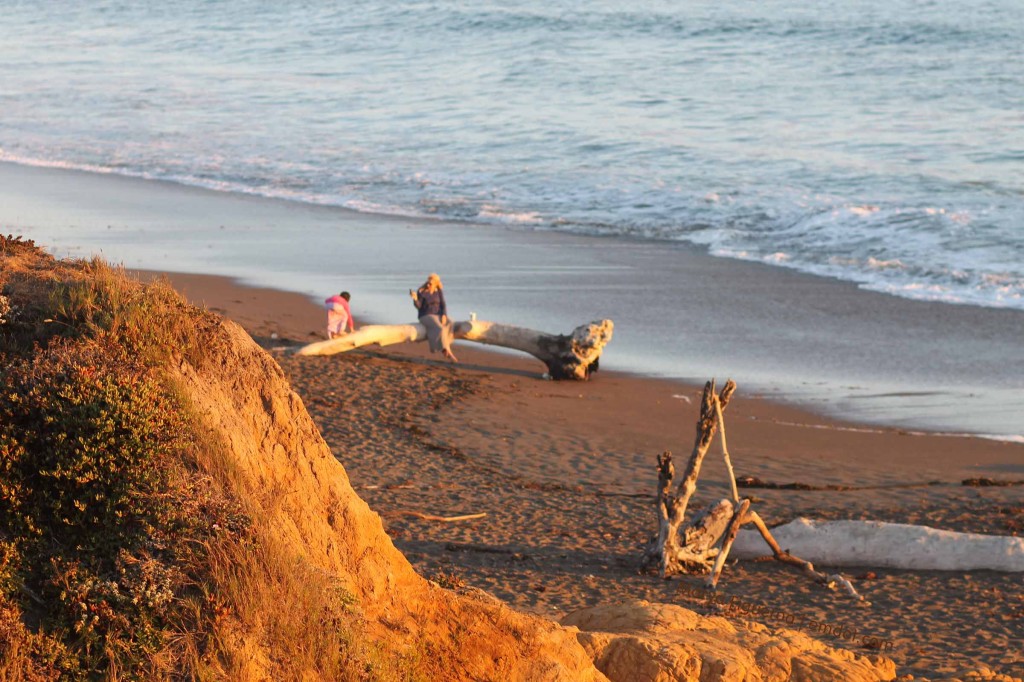 Three beaches in one day? Beach a Week (as I've been telling everyone) is one of the best decisions I've ever made. Beach a Week has turned into several beaches a week a few times. This all leads to one of my favorite summers in my adult life.